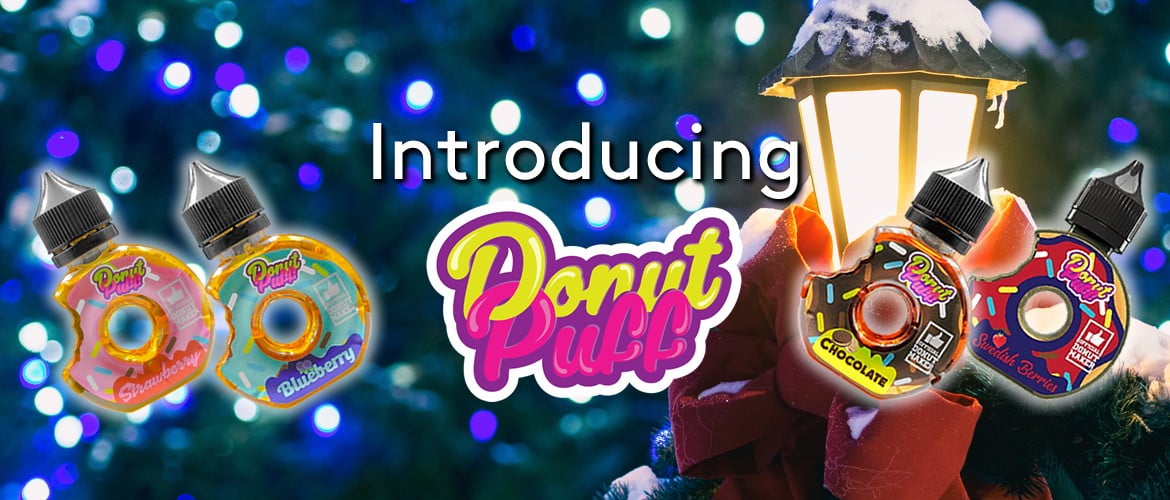 Introducing Donut Puff
Donut Puff are a recent addition to the Evapo product range and they have just introduced a fantastic new flavour just in time for Christmas!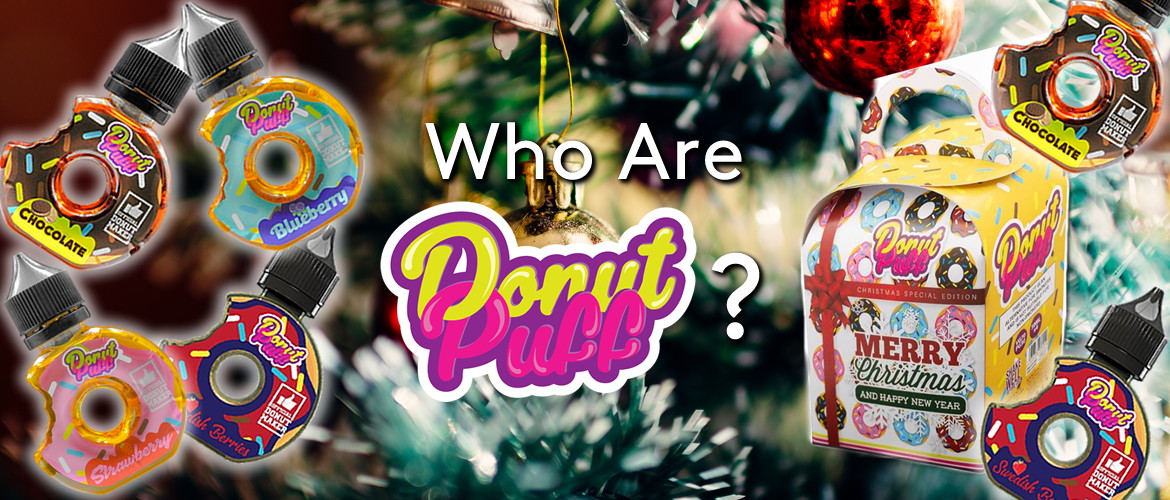 Who are Donut Puff?
Nominated for 'Best Up and coming Brand in 2018' Donut Puff has won the hearts of many vapers.
For all the dessert flavour fans out there, this one is for you! Four exquisite donut flavours masterfully blended in a unique donut shaped bottle.
This isn't just a fancy bottle, each flavour had taken months of testing to achieve flavours like no other and is brewed by artisan mixologists to create a smooth and balanced vape.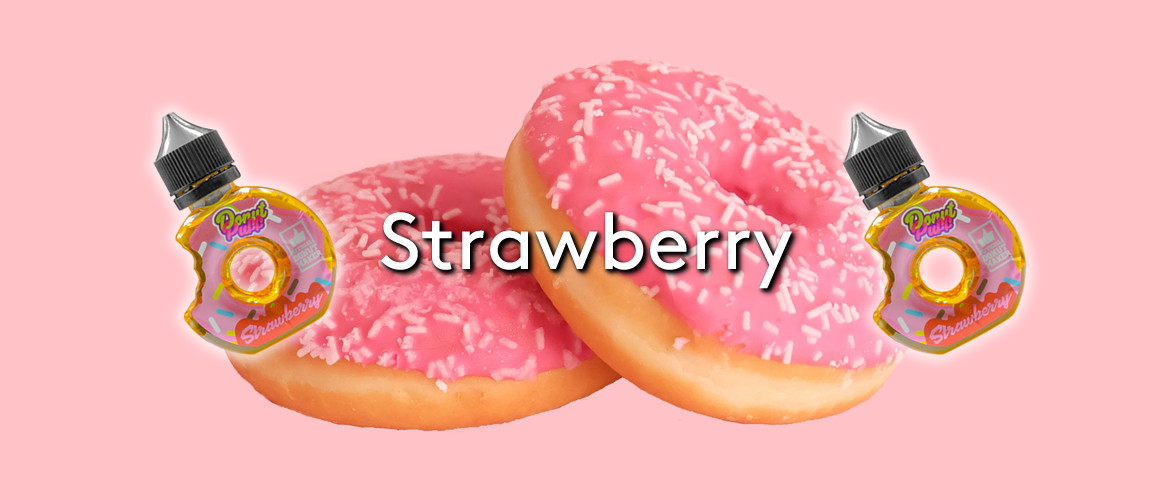 Strawberry
A soft and fluffy donut with a sweet and creamy strawberry glaze, finished with a sprinkle of crumble topping.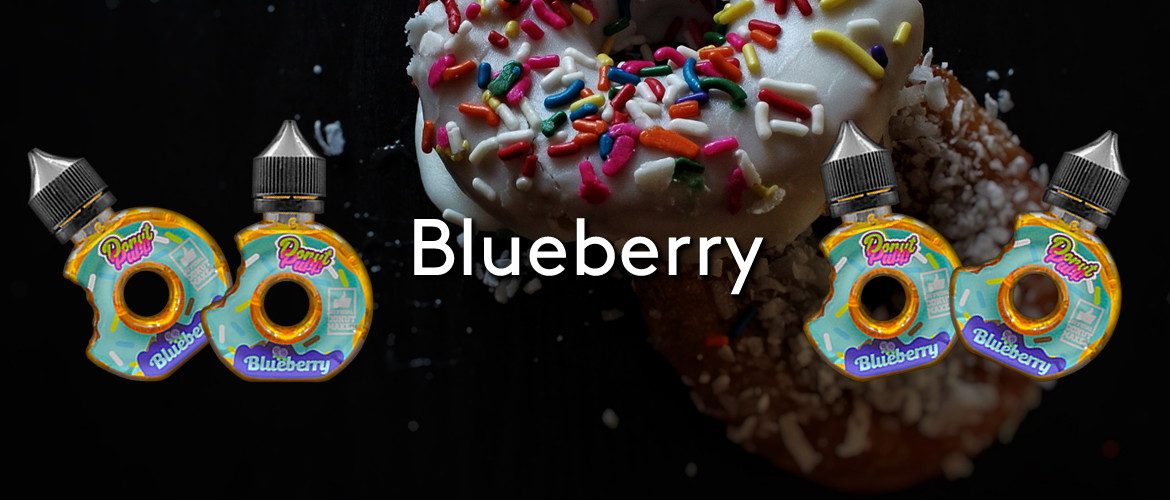 Blueberry
Like a freshly baked donut filled with mouthwateringly juicy blueberry jam, with just a sprinkling of icing sugar.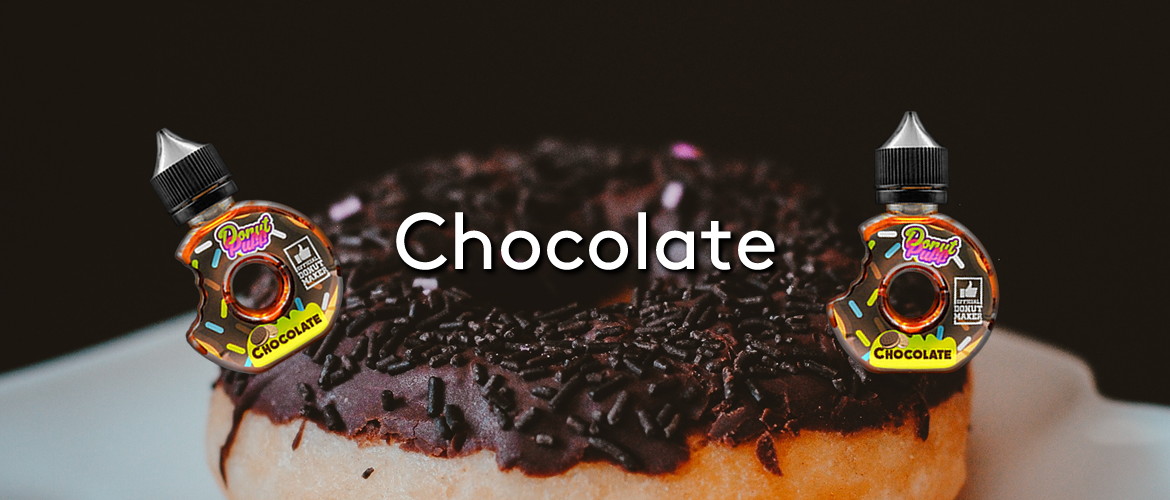 Chocolate
The delicious donut base is complimented perfectly by a rich and moreish chocolate frosting.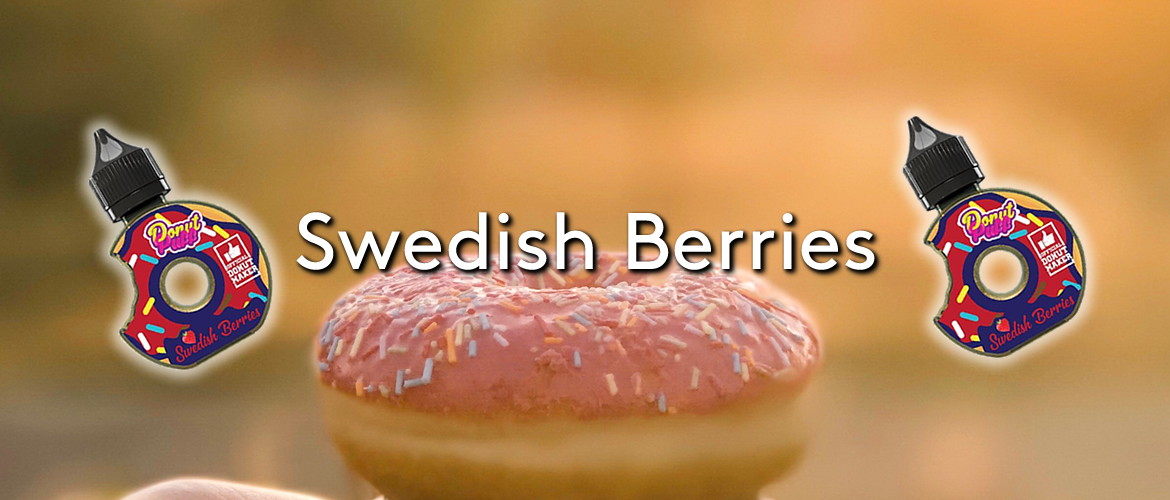 Swedish Berries
A delightful jammy donut filled with a mix of red berries and topped with a sweet yet tangy raspberry frosting.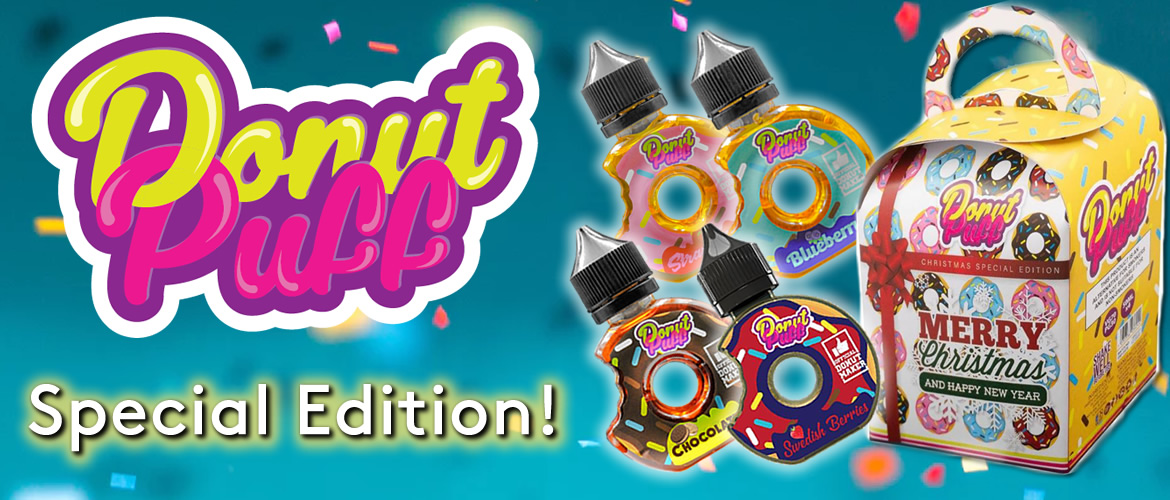 Not only have Donut Puff brought us a beautiful new flavour for Christmas, but the full range of four flavours are available this festive period in their Donut Puff special edition gift box for only £29.99 for all 4 50ml Shortfills (that's 200ml!) you don't even need to wrap this present!
The Donut Puff range are also available in shortfills, 50ml of scrumptious juice in a cute donut shaped 60ml bottle, with enough room to add a nic shot if you would like.
Pop in to one of our 30 UK stores or shop the full range online.