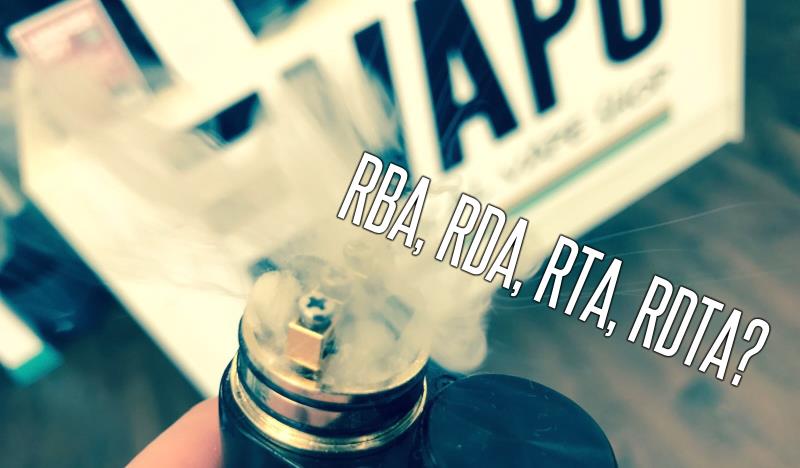 Confused over what an RTA, RDA or RDTA is? These are all a type of RBA – 'ReBuildable Atomizer'.
RBA: ReBuildable Atomizer
RDA: Rebuildable Dripping Atomizer
RTA: Rebuildable Tank Atomizer
RDTA: Rebuildable Dripping Tank Atomizer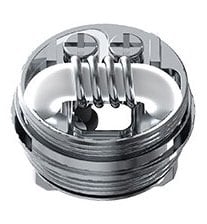 What is an RBA?
Think of an RBA as the head of the family – the name for all different types of rebuildable atomizer; the children consist of: RDA, RTA & RDTA.
An RBA is any atomizer that allows you to access the deck so users can create their own coils and add their own wick so they can create specific resistances instead of relying on pre-made coils.
RDA
Let us start with what an RDA is: Rebuildable dripping atomizer. This means that you can rebuild the tank's atomizer (or coil) to your desired resistance (measured in Ohms) meaning you no longer have to rely on pre-built coils. Once built and wicked with vaping cotton, users drip liquid onto the cotton, put the metal cap on and vape to their heart's content!
An RDA is mainly used by more experienced vapers and isn't recommended to someone just starting. Some opinions of RDAs include better flavour, more vapour; but it is all very much up to personal preference!
RTA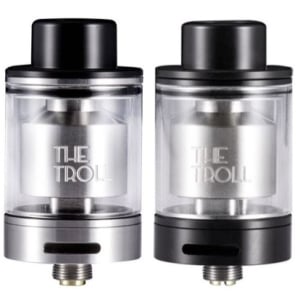 Secondly, RTA! – Rebuildable tank atomizer
An RTA is just like any other tank you'd normally use, such as the Aspire Cleito EXO, but instead of buying pre-made coils, you make your own whilst retaining the capacity of a tank.
The difference between an RTA and an RDA is simply the tank surrounding the deck posts. An upside of using an RTA, apart from what has been previously mentioned, is that there is no need to manually drip liquid onto the wicks. An RTA is effectively a tank where you build your own coils!
RDTA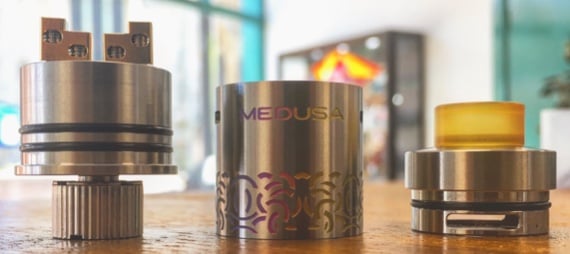 Similar to the RDA we just mentioned, an RDTA (Rebuildable Dripping Tank Atomizer) allows for users to make their own desired coil resistance whilst retaining the e liquid capability of a regular tank.
An RDTA is another piece of equipment used by more experienced vapers and we highly recommend you speak with an Evapo member of staff in store & read up information on battery safety and building RDA / RDTA.
Pre-Built Coils
if you decide that coiling your own wire isn't for you then there a wide range of pre-built coils available. Alternatively, brands such as FlatWire making vaping wire which you coil yourself to make your own coils and for wicking cotton companies such as Native Wicks create a platinum blend cotton for a more flavoursome vaping experience!
For anyone who is thinking of jumping straight into building coils and more; there are fantastically convenient kits to build your own coils including all the hardware tools you would need.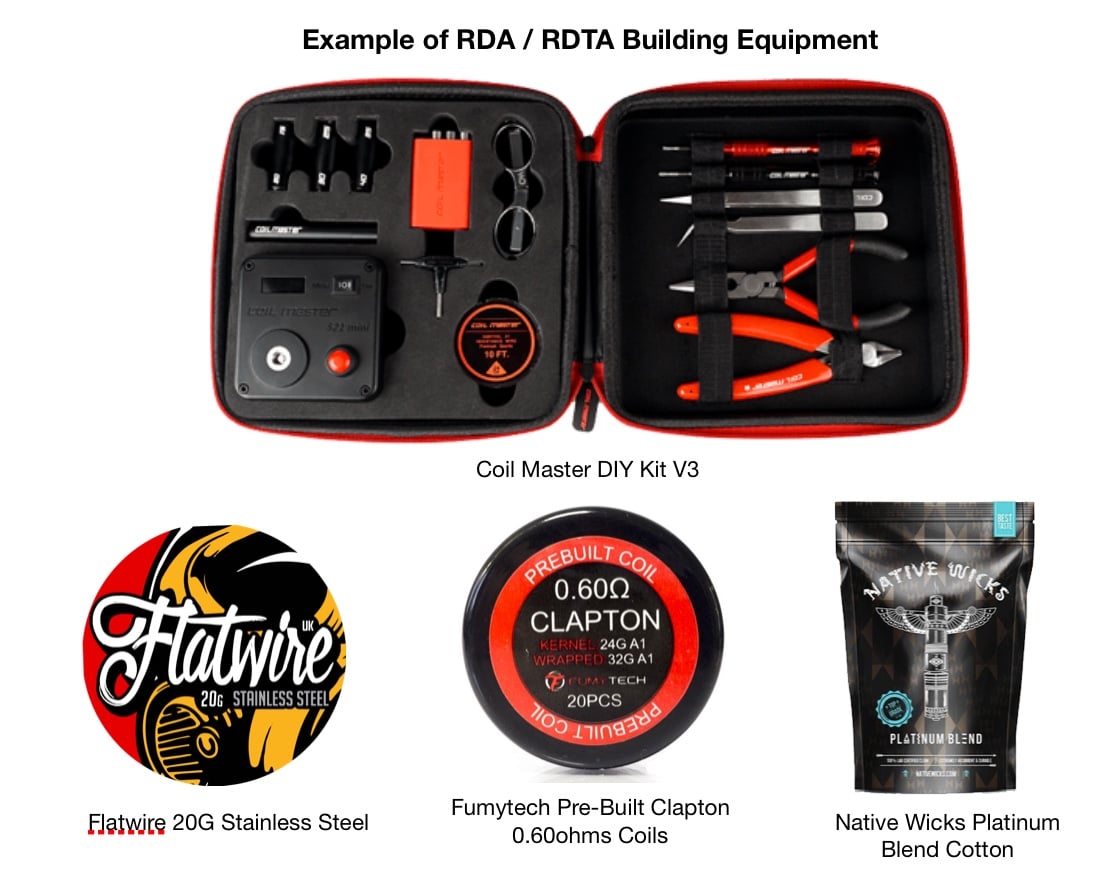 But remember – if you are building your own coils, or using RBAs you really do need to know what you are doing. Pop into one of our vape shops and our team of experts will be on hand to give advice.