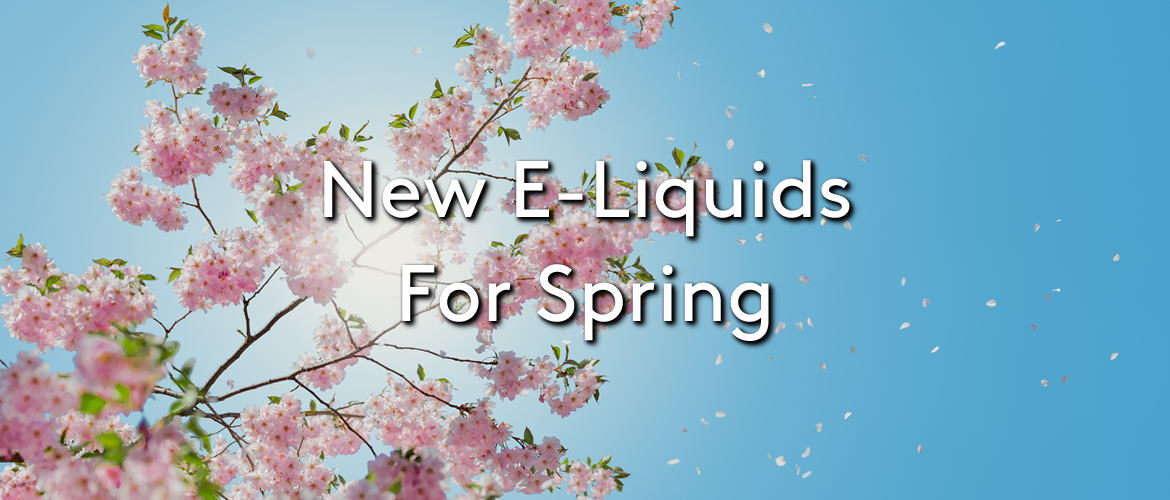 New E-Liquids for Spring
Spring marks a time of change for many things, with life blooming all around. So, what better time to give your vape a new lease of life with a fresh new flavour?
We've put together some of our top picks for spring e-liquids that are new to our range.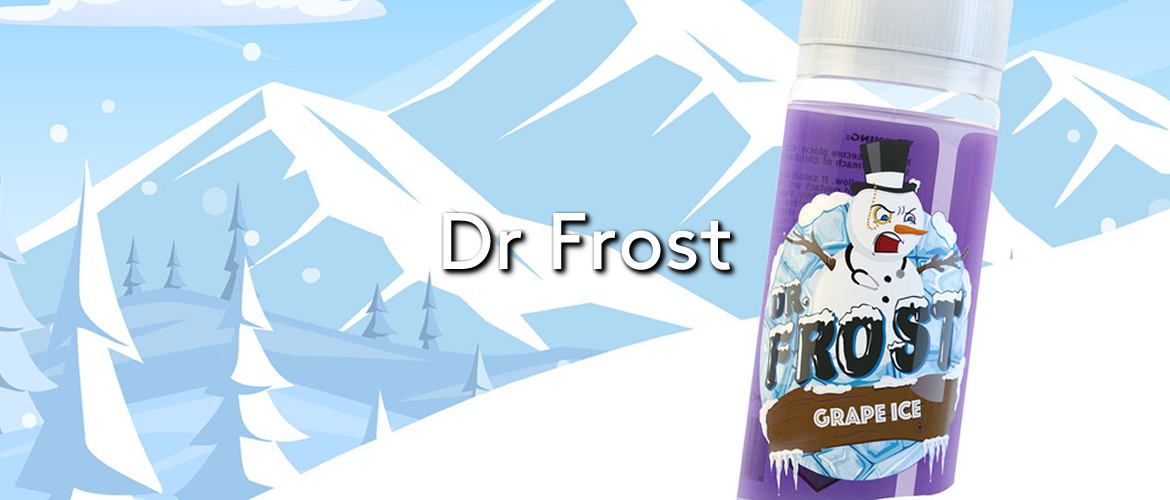 Dr Frost
If you love a menthol or icy vape, the Dr Frost range is a fantastic range of iced fruit flavours, with 8 different flavours to choose from, available in 100ml shortfill bottles.
Watermelon Ice – Mouth wateringly juicy watermelon with a smooth menthol kick.
Strawberry Ice – Fresh, ripe strawberries blended with icy menthol.
Orange & Mango Ice – Frozen oranges and tangerines mix with ripe mangoes to make this delicious elixir.
Honeydew & Blackcurrant Ice – A beautiful coupling, juicy honeydew nectar, crushed with icy menthol and tart blackcurrants.
Grape Ice – Sweet and fragrant frozen black grapes create a gust of fruity clouds.
Energy Ice – A sweet and fizzy energy drink, mixed into an icy, slushy treat.
Cherry Ice – Delicious and zingy wild cherries meet a swift menthol finish.
Apple & Cranberry Ice – Crisp and crunchy apples with an icy menthol kick and a sprinkling of frozen cranberries.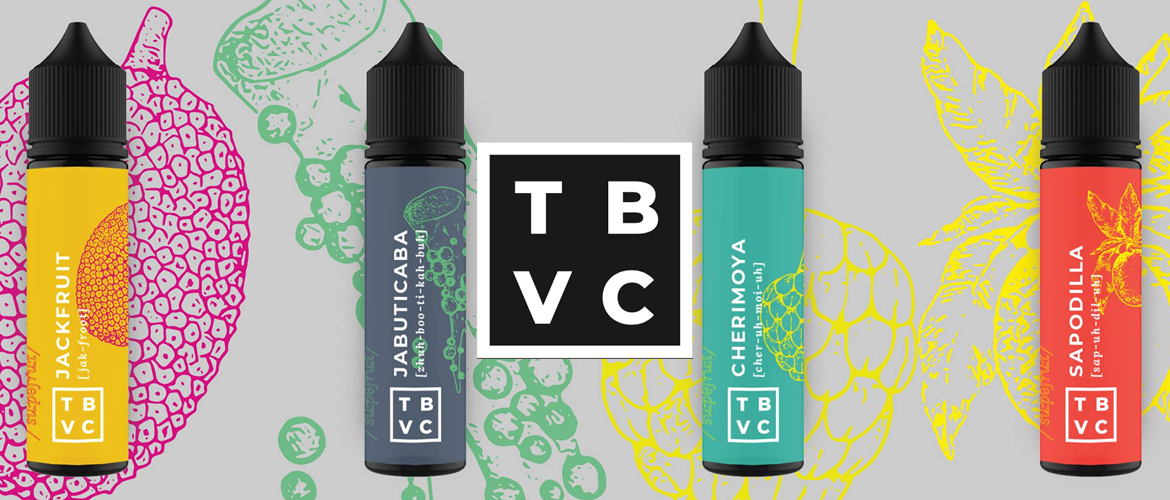 The Boring Vape Company (TBVC)
The Boring Vape Company (TBVC) have produced a range which is anything but boring, inspired by exotic fruits from around the world, available in 50ml shortfills.
Cherimoya – The cherimoya fruit combines different flavour notes in a creamy, tropical taste sensation, mixed in this e-liquid with fresh apples and creamy custard.
Jabuticaba – This exotic grape is native to Sao Paulo, with a feisty flavour that's reminiscent of its Brazilian roots.
Sapodilla – Like nothing you will have ever vaped before, the Sapodilla fruit is known for its sweet caramel and pear notes, with a softly spiced finish.
Jackfruit – A sweet but sharp flavour, perfect for your next all day vape!
Purple Mangosteen – Often considered the queen of fruits, with notes of ripe mango nectar and creamy peach.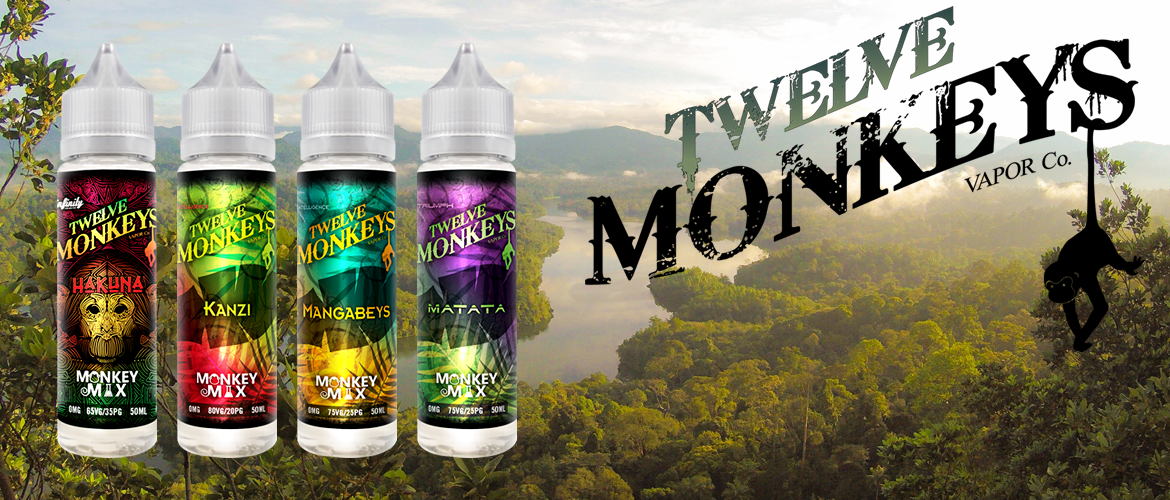 Twelve Monkeys
Twelve Monkeys e-liquids are seasoned producers of deliciously fruity e-liquids.
Matata – A fresh and fruity combination of bold black grape and lush, juicy apples.
Mangabeyes – Inspired by the shores of the Caribbean islands, mangabeyes combines succulent pineapple, guava and mango in a perfectly exotic e-liquid.
Hakuna – Delectable fuji and granny smith apples with crushed cranberries.
Kanzi – Sweet and syrupy strawberries, juicy watermelon and ripe kiwis will tingle your taste buds.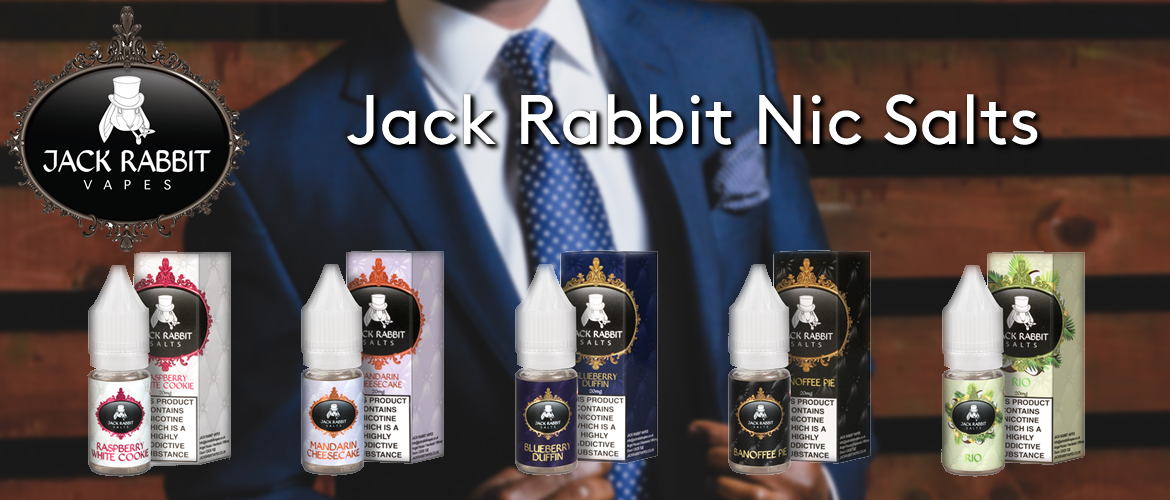 Jack Rabbit Nic Salts
Jack Rabbit specialise in delicious, bakery inspired flavours. This range offers their well-loved flavours in 10ml bottles with 20mg nic salts.
Raspberry White Cookie – Creamy white chocolate chips bejewel the chewy cookie dough with notes of sweet vanilla and a tangy raspberry swirl.
Rio – An exotic mix of punchy pineapple, papaya, delicate mango with a sprinkle of coconut and a drizzle of cream.
Blueberry Duffin – The innovative combination of a muffin and a donut, christened the duffin, dotted with sweet and succulent blueberries.
Mandarin Cheesecake – Delicate mandarin gives a zesty, fruity finish to this deliciously creamy vanilla cheesecake with a crumbly biscuit base.
Banoffee Pie – A luscious amalgamation of butterscotch, sweet toffee and soft caramel with sliced banana and notes of creamy cheesecake, with a buttery base.
If any of these delicious new flavours is tingling your taste buds, pop in to your locale Evapo store or visit our online vape store.