The Oceanus from Innokin features a compact design, a range of features, 110 watts of power and much more!
x1 iSub VE sub-ohm tank
x2 20700 Ampking batteries (3000 mAh high rate 30 – 40 A)
x2 Ampking silicone battery cases
x1 Glass replacement
x1 Innokin vape band & charger
x1 Accessories: spare tank seals, stickers, manual
The slim and compact design allows for an easily pocketed vaporiser that offers a +2 amp quick charge and MODP Boost (20% + power for 2 seconds) courtesy of Innokin's AETHEON chipset alongside a variety of other features:
Features:
+2 amp quick charge
MODP boost (20% + power for 2 seconds)
Innokin AETHEON chipset
Minimum resistance 0.1 Ω
3 click on/fff/lock function
Battery life LED indicator
Delrin drip tip
Top filling 2ml tank
3 slot air flow control
Variable wattage/voltage
Flip display 360°
Anyone who has used an Innokin CoolFire or iTaste Kroma will instantly feel at home using the Oceanus Mod as the functions are almost identical apart from the additional MODP Boost;
MODP Function
MODP = +20% Power for 2 seconds – You can tell whether this functions on from the OLED screen:
If MODN is showing in the bottom left, the function is off! If MODP is showing then it is on! You can switch this feature on or off by holding the fire button and the – button together.
To flip the display simply hold both + and – together at the same time!
Don't forget you can use the device whilst it is on charge via the Micro USB charging port on the front of the device!
ISUB VE Tank
Filling the ISUB VE sub-ohm tank could not be simpler by allowing you to fill it by taking the top section of the tank off (above glass) and filling your e liquid of choice down the sides; make sure you don't overfill!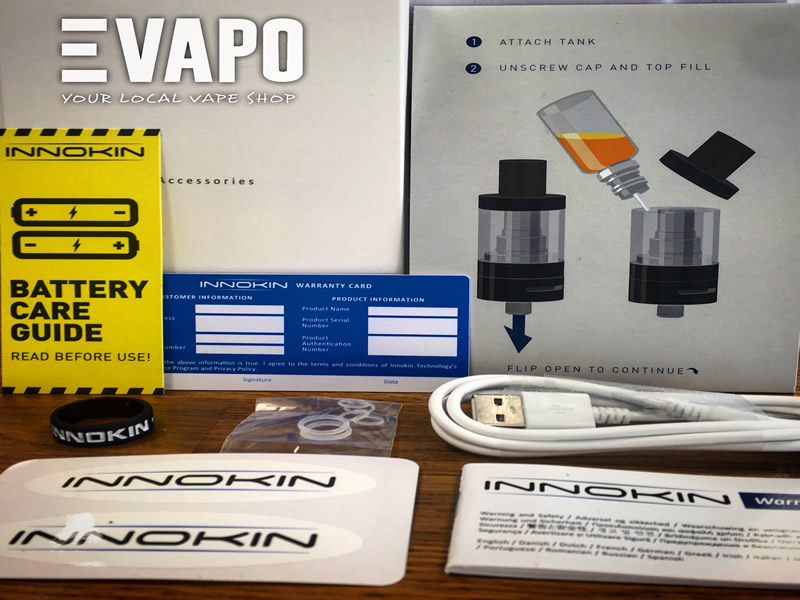 The push/pull 'no spill' coil system means you can change your coil at any time without having to dissemble your tank or drain your e liquid out beforehand.
To change the coil simply unscrew the bottom section (hold and turn section with airflow) and it will reveal the bottom of the coil. Simply pull the old coil out and push a new one in. Make sure the coil is in correctly as there are 2 edges that allow it to sit in place

Included in the price of this intermediate vape kit comes two Ampking 3000 mAh batteries meaning whilst one is on charge you can carry on vaping with the other! These batteries are presented in the box with 2 Ampking silicone battery sleeves at no extra price; remember safety first!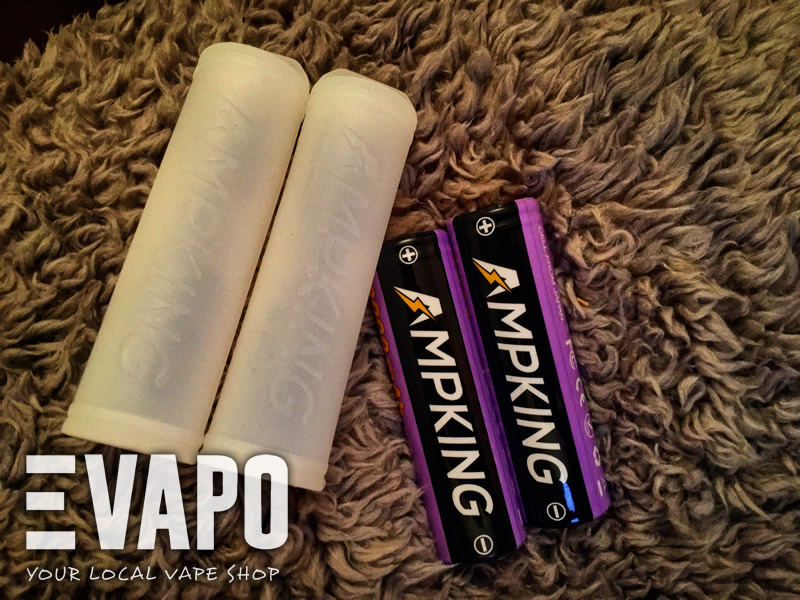 The packaging is incredibly user friendly and Innokin have presented it in such a way that you can get it out the box and ready in minutes; which means more time vaping!
The Innokin Oceanus ISUB VE 110w kit is the perfect step up from your average pen styled device or for someone looking for a higher powered, easy to use mod that's compact and fits easily in a pocket!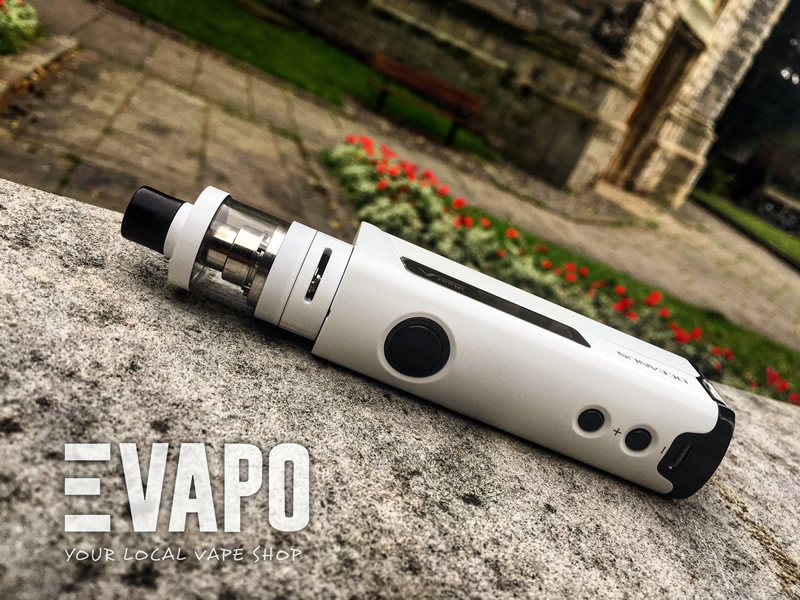 Don't forget to connect with us across Facebook, Twitter & Instagram and tag us in any photos of items you've purchased from us for a chance to be featured on our social media in the future!
Keep Vaping and #VapeWithEvapo!