What's a Squonk Mod?
Have you seen devices with internal e liquid bottles and wondered what they are all about? These devicesare known as squonk mods!
Users of rebuildable atomizers (RBA) such as RDAs or RDTAs will understand the advantages of using these in comparison to a standard tank; but will likely understand that carrying around bottles of e liquid and having to constantly drip can be a time consuming and messy process!
If you're unsure on rebuildable atomizers such as RDAs or RDTAs take a look at our RBA blog post which explains these all: http://Evapo.co.uk/blog/what-is-a-rba-rda-rta-rdta/
A squonk mod features a squeezable e liquid bottle, which once filled and squeezed will push e liquid up into the RDA meaning you don't have to drip liquid yourself!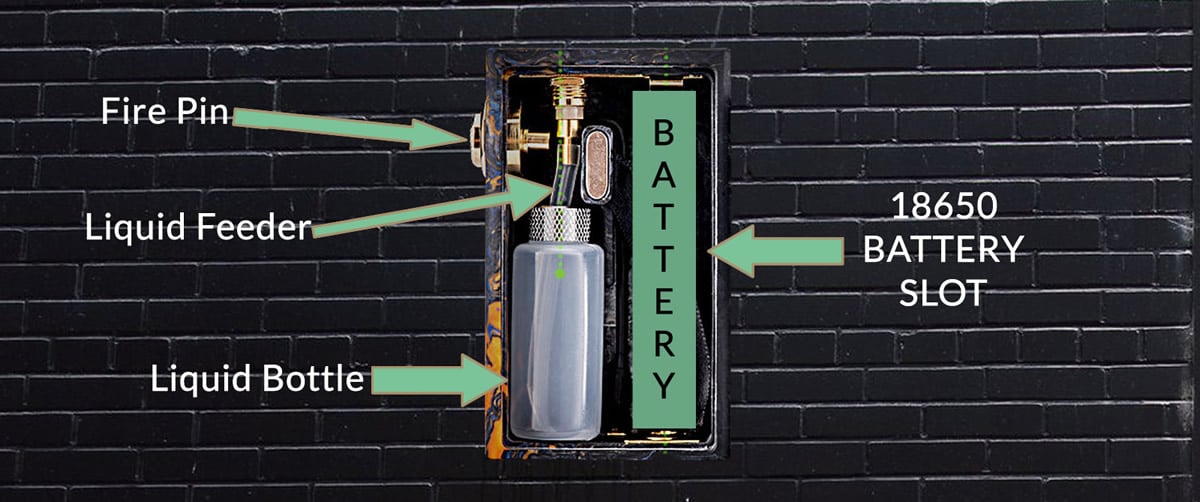 These devices are really simple to use!
Upon squeezing the bottle, the e-liquid is fed through the inner liquid feed tube via the 510 pin allowing for the wick of your RDA to be saturated with e liquid which means less time dripping!
Upon releasing pressure on the bottle any excess liquid will be fed back into the e liquid bottle; saving your e liquid.
Is my RBA Squonk Compatible?
Only certain RBAs are compatible with Squonk devices most units that are compatible come with a 'Squonk Pin' in the box: simply install the pin and you're ready to use a Squonk mod!
An example of an RDA that is compatible with a Squonk mod is Vandy Vapes Icon RDA that is usable with a Squonk mod; simply unscrew the post and replace it with the Squonk pin found in the box and you're ready to go!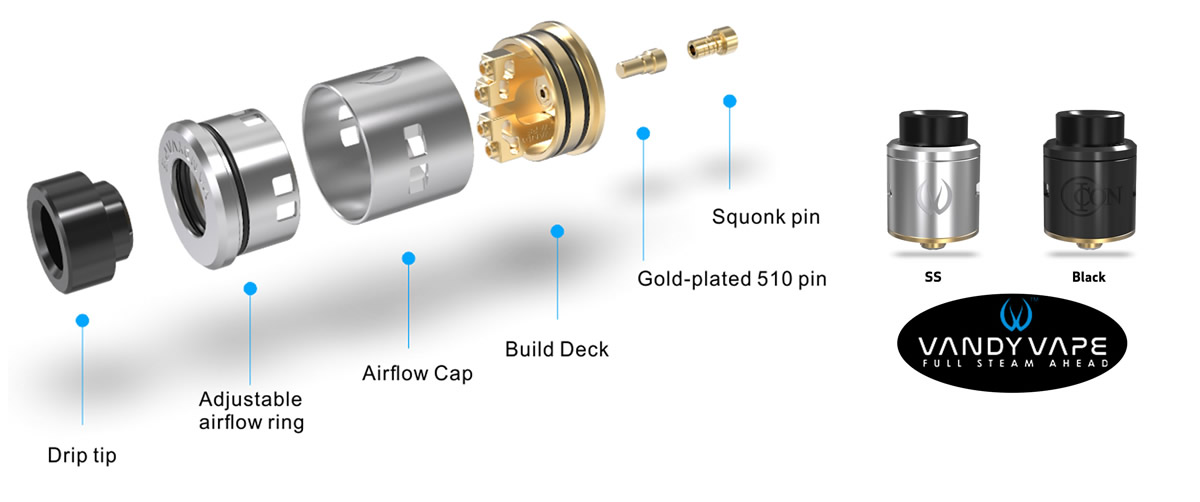 With Squonk mods becoming more and more popular it is obvious that in the near future we will see many more RBAs offering the ability to be used on a Squonk mod in addition to the range that are already compatible!
Another RDA that features the Squonk feature is the DotMod DotRDA24

The dotRDA24 is the worlds first truly single post RDA and is Squonk compatible. It includes a variety of features such as a 24K gold plated brass deck of which has a spring loaded single post design; paired with a beautiful hard-anodised aluminium barrel and cap for a joyful and quality crafted RDA.
The Stentorian Ram BF Squonk Mod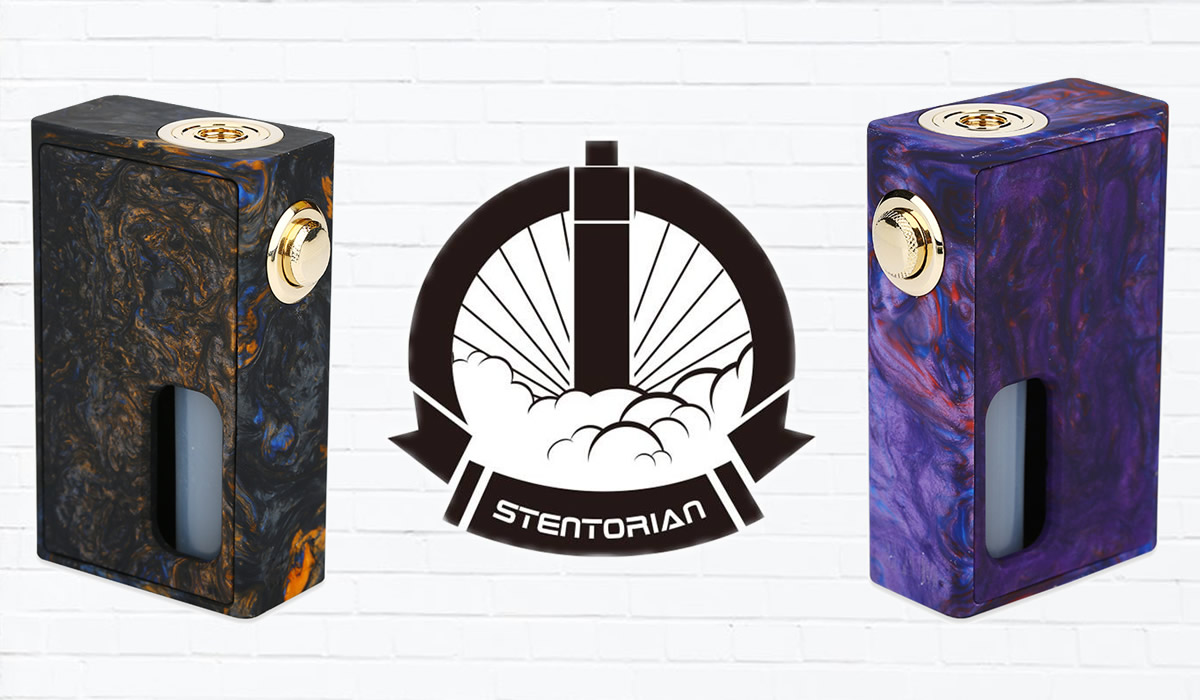 The Ram by Stentorian is a fantastic Squonk mod featuring all metal parts 24k gold for stable electronic conductivity and excellent resistance from corrosion.
This squonk mod comes with three 7 ml juice bottles meaning you can switch your flavours in an instant and saturate your RDAs cotton without having to drip e liquid.
This squonk mod from Stentorian offers a variety of safety features such as a security lock fire button and PEEK insulation ring to prevent the top of the squonk mod from overheating; safety first!
As always, battery safety is paramount with ALL devices you use so make sure you know your battery safety! If you're unsure on battery safety make sure you have a read of our battery safety blog post which explains the differences between batteries & the dos and don'ts of battery safety.
If you need any assistance with squonk mods or battery safety then do not hesitate to pop into any of our UK stores and speak with one of our enthusiastic & knowledgeable members of staff
#JoinTheFuture and #VapeWithEvapo!