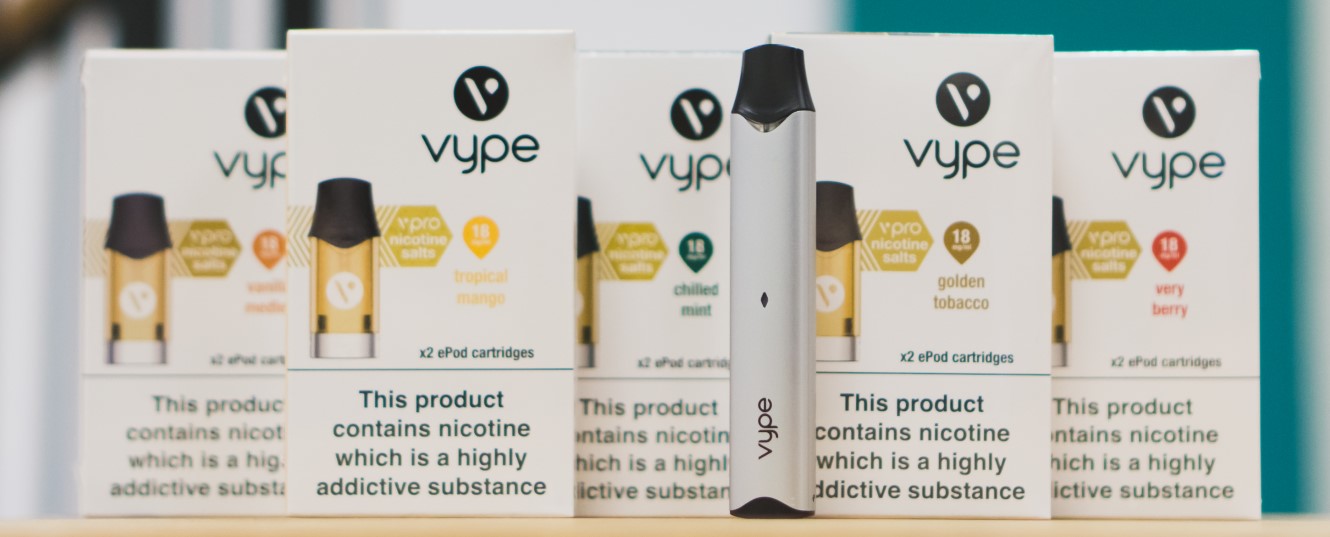 Vype are known for their accessible and affordable alternative nicotine delivery solutions. The ePod device is the perfect starter kit option for those who are new to vaping and looking for a simple but effective e-cigarette to help them on their stop smoking journey. Vype have expanded their ePod range, offering more choice and variety to make it even easier to find the perfect solution to suit your needs.
Device only kit

The ePod is an extremely user-friendly device with no buttons, instead the device is draw activated, meaning that you need to inhale through the mouthpiece to activate the device. The 350mAh built in battery is designed to last the average user for a full day of vaping. The minimalist design makes the Vype ePod discreet and its small size makes it easy to store and use when on the go.
For those who have been using and loving the ePod, Vype have now released the device in a sleek silver design which can be purchased as a starter kit or as a device only. The device only option is perfect if you want a second device as a back-up or to keep a device at home and one at work. This is also great if you want to start using the ePod but want the freedom to choose which pods to get started with.
New ePod options

The ePod range has also been extended to include new pod options, including a new garden strawberry flavour. This new flavour combines freshly picked wild strawberries with green notes for a fresh and fruity burst of flavour.
The pods are now available in an additional strength option, the pods will still be available in the pre-existing 18mg strength option, but are now also available in a 12mg option. This gives users the option to choose which nicotine strength will best suit their needs, and allows those who start off on the 18mg the option to drop their nicotine strength down to a 12mg over time.
They have even extended their ePen 3 range to include the new limited edition green device, the vibrant green colour is the perfect way to express your personality through your device!
If you would like to learn more about the Vype ePod device and pod range, pop in to your local Evapo store and speak to a member of our team to find out if it could be the perfect starter kit for you and even give the device a try. You can also shop the full range on our online vape store, with free first class delivery on all orders over £20 and shipping all across the UK. You can read more about the Vype ePod on our previous post 'How to use the Vype ePod'.