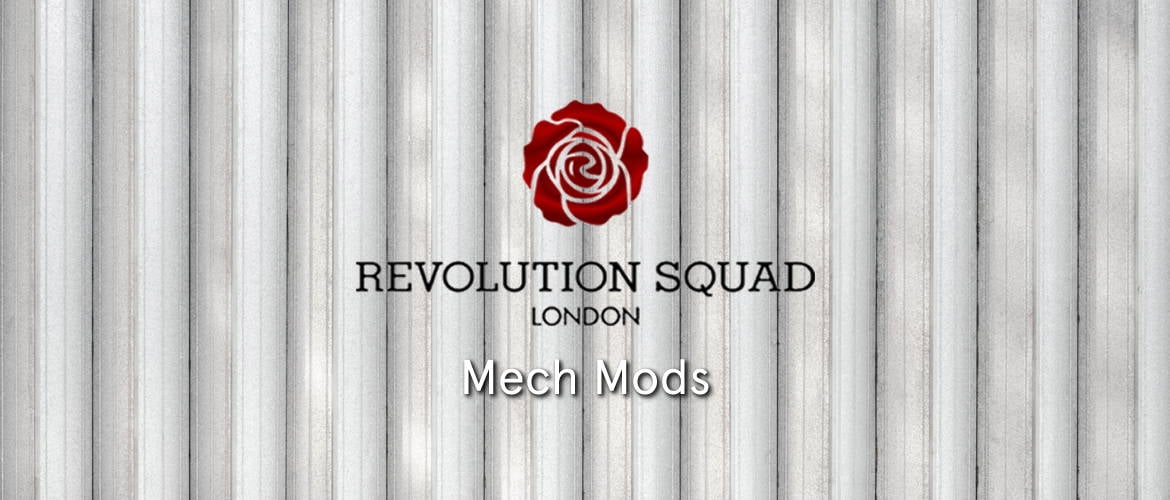 Revolution Squad Mech Mods
If you have been vaping for a while you may be considering making the next step up to a mechanical mod, or you may already be an avid collector of mech mods. In this post we will be looking at a range of top end mech mods by Revolution Squad which would make a great addition to your collection!
Revolution Squad are based in London and they started in 2016 with the release of the Bellwether mod. They strive for the most high-quality craftsmanship and materials, hand polishing each mod with diamond dust to create the most top notch mechanical mod possible.

What is a Mech Mod?
A mechanical mod is completely unregulated, meaning that there are no electrical components or circuitry, the battery connects directly to the RDA. For this reason, they should be sold only to experienced vapers who have a good knowledge of Ohms Law, are proficient at building coils safely and are also well versed in battery safety.
In the hands of an inexperienced vaper with incorrect knowledge a mech mod could potentially be dangerous. If you doubt your knowledge or whether a mech mod is right for you, we recommend doing further research and reconsidering the purchase when you are more comfortable with the knowledge.

What will we be stocking?
All the Revolution Squad mods are 24mm in diameter and boast a hybrid 510 connector and solid copper firing pin. Here at Evapo we will be stocking the following Mech Mods from this prestigious brand!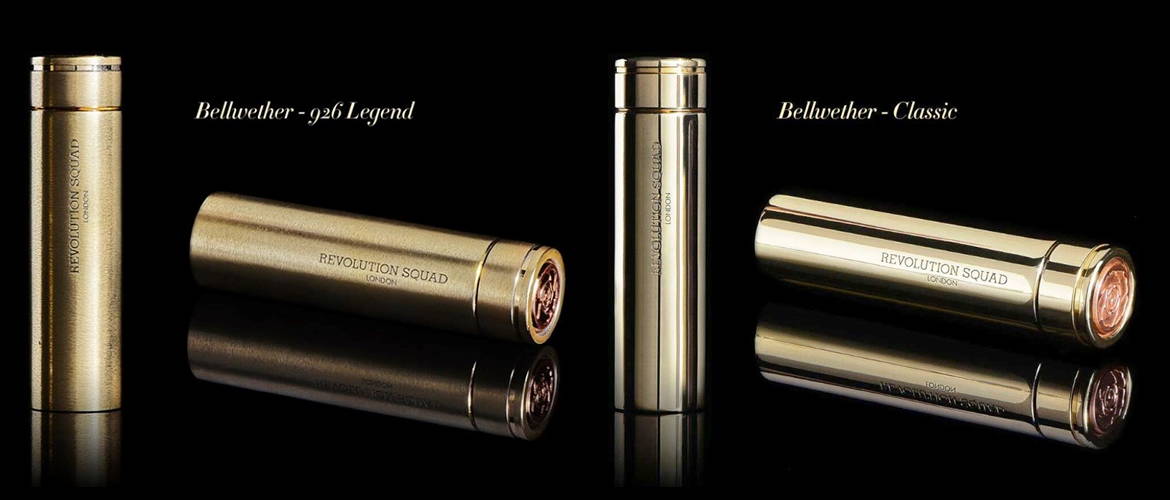 Bellwether Classic and Bellwether 926
These sleek 24mm brass mods are extremely comfortable in the palm, with 'Revolution Squad London' engraved on the side and a rose design on the bottom firing pin which is solid copper (99.94% min). There are two finish options; the classic has a high shine finish while the 926 has a brushed metal finish.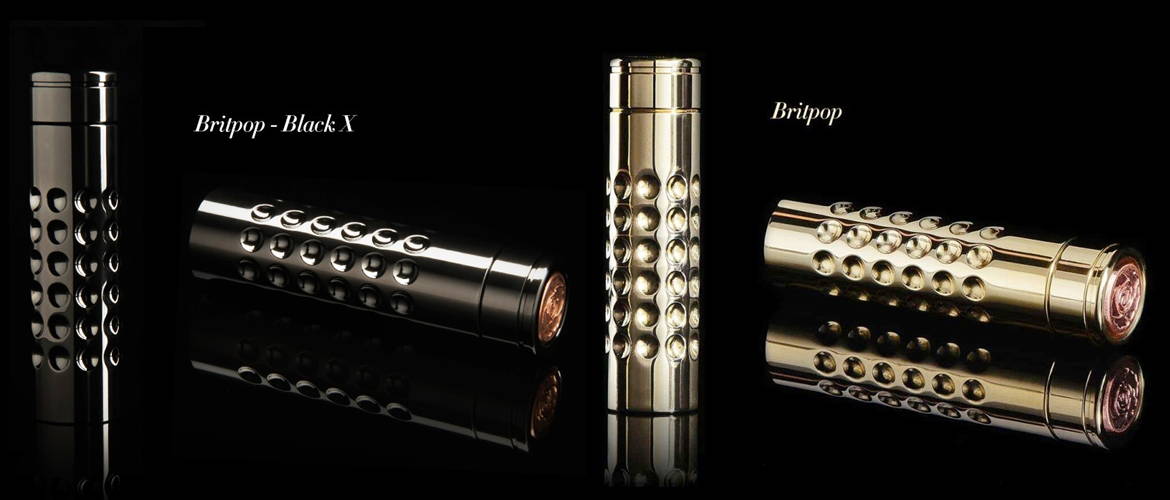 Britpop Mod
The dimpled design of this mod not only looks good, but also helps make it non-slip. This design is available in both a high shine brass finish, and a high shine black finish which looks great with the contrasting copper firing pin.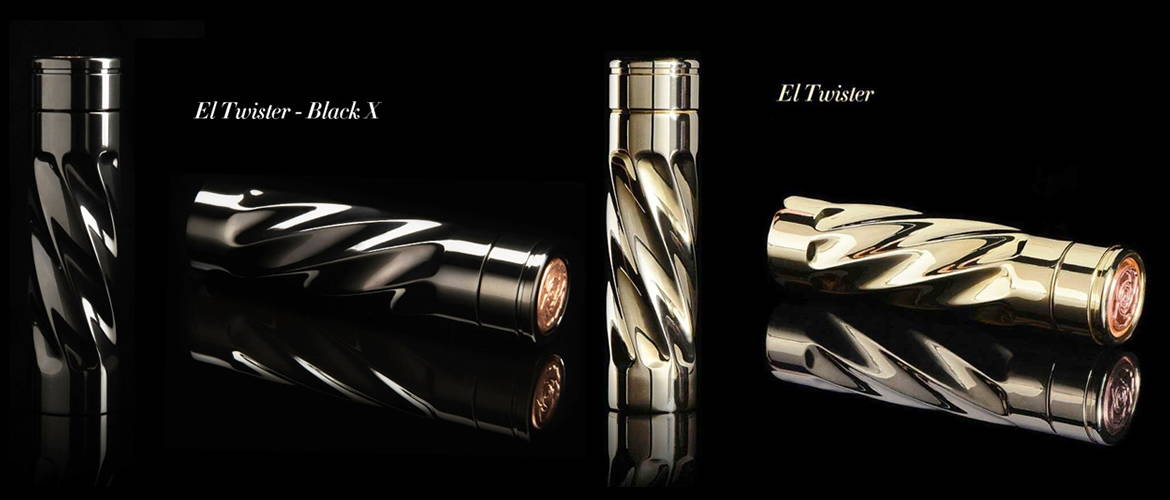 El Twister Mod
This funky design will stand out from the crowd, with its twisted grooves and high shine finish it is both fun and sophisticated. The El Twister Mod is also available in high shine brass or in the high shine 'Black X' black finish with contrasting copper firing pin.
So, if you fancy treating yourself to a classy new Revolution Squad mod, and feel you have sufficient knowledge for safe usage, head other to our website or pop in to one of our 25+ UK stores.
Let us know what you think using the hashtag #VapeWithEvapo!