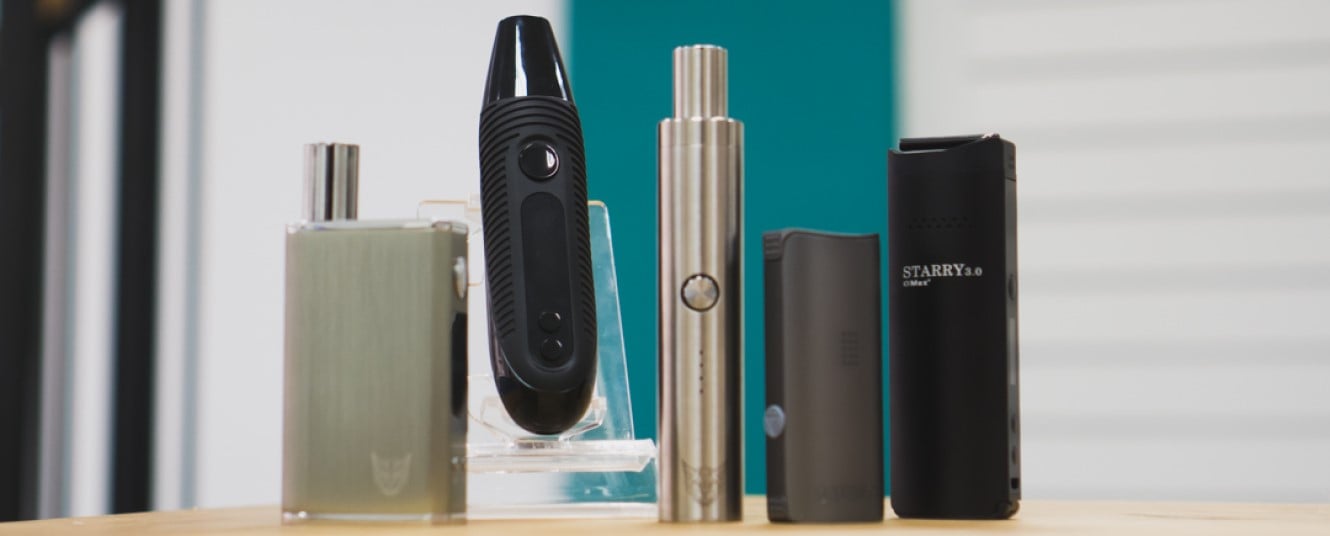 We have recently added a whole range of new dry herb vaporisers to our shelves and online store, giving our customers a wider range of herbal vaporisers to choose from so they can find the right one to suit their needs and budget.
What are dry herb vaporisers?
Dry herb vaporisers are small and compact devices that allow the user to turn their dry herb into a vapour, which stops them inhaling the potentially harmful toxins that could be produced when these substances are burned.
Unlike smoking, or many other dry herb smoking devices, a dry herb vaporiser does not rely on the combustion of the materials, but instead utilises a heat not burn method. This means that the materials are heated until the natural oils, terpenes and cannabinoids are released as a vapor.
These small devices are easily stored and can be taken out and about, with rechargeable batteries for convenience and ease of use.
XMAX Starry 3.0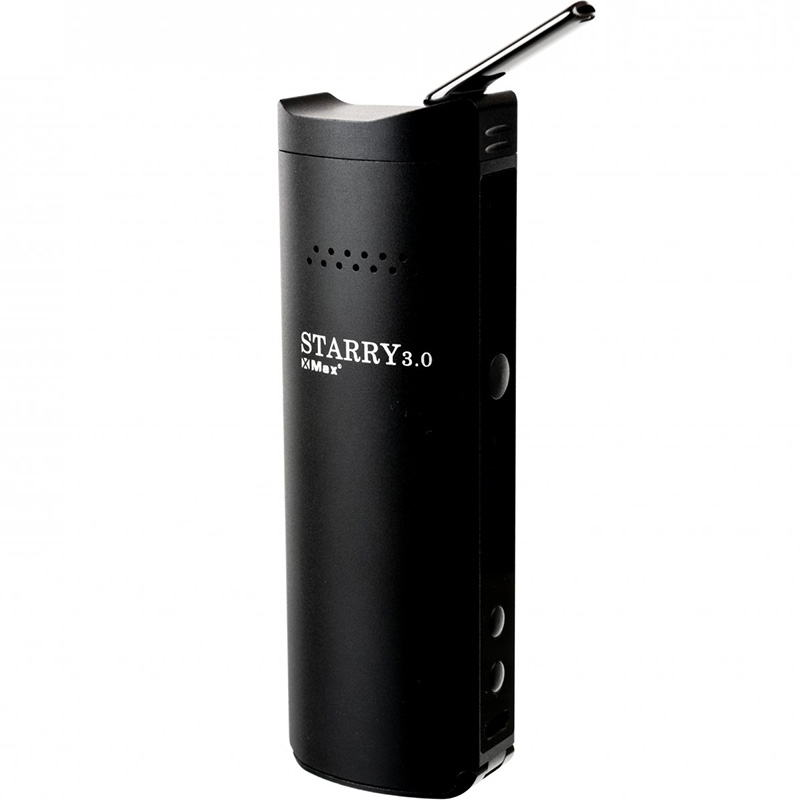 The Starry 3.0 is a really affordable vaporiser that can not only be used with dry herb but also with concentrates. The device has a powerful 2800mAh battery that could last for a number of sessions between charges, and once the battery starts to hold less charge it can actually be replaced with a new 18650 battery, meaning that a depleting battery will not mean having to buy a whole new device.
The easy to access oven makes swapping from dry herb to concentrates a breeze, and the concentrate pad helps you make the most of your chosen materials. The rotating mouthpiece helps you personalise for your own ease of use and comfort, and once you have turned the device on it will vibrate once the optimal temperature is reached. After 5 minutes, the device will automatically cool down and the oven is easy to clean and maintain. The Starry 3.0 offers a satisfying inhale, and minimal vapor on the exhale, for discreet vaping.
Boundless CFC 2.0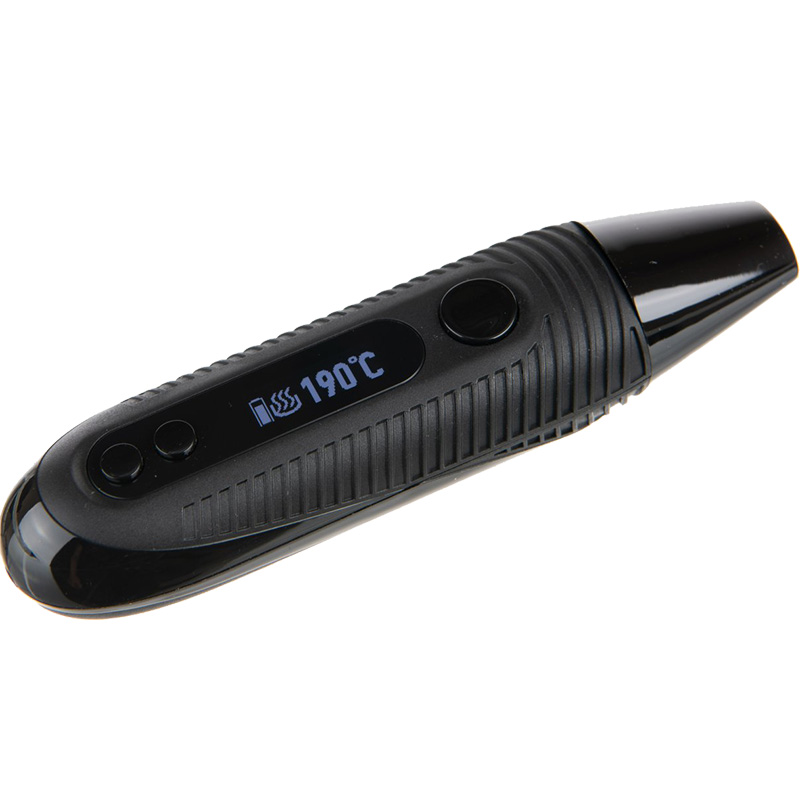 The Boundless CFC 2.0 is the most affordable of our dry herb vaporiser options, but that does not mean it is lacking in any way! The device has an easy to charge built in battery, a full charge takes between 2-3 hours and, depending on the chosen temperature settings, a full charge can provide between 12-14 5-minute vaping sessions.
The Boundless will automatically heat up to the last selected heat setting once it is turned, this heat setting can be adjusted in single digit increments to find the perfect setting to suit your needs. The mouthpiece on the device can be removed and the water pipe adaptor attached above the oven so the device can be connected to a compatible waterpipe for a different way to vape.
Linx Eden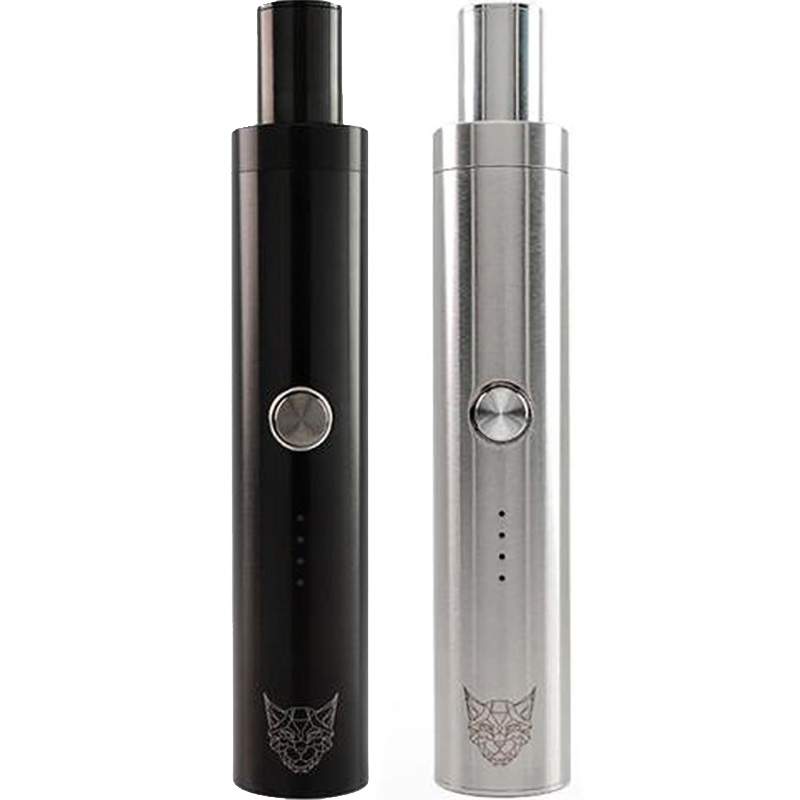 The Linx Eden is the third of our more affordable dry her vaping solutions, and it can vaporise both dry herb and concentrates. The lava pads allow for vaping concentrates, but also mean that you can half fill the oven then put in a lava pad with a bit of concentrate for hybrid vaping. The charge time on this device is between 3-4 hours for a full charge, which seems like a long time, but when you consider that, depending on the heat setting, you can get up to 20 5-minute sessions from one charge, it really shows how impressive the battery is on this device for the price point.
This device is geared towards the flavour chasers, and the full quartz oven offers phenomenal flavour that is super clean. The four different heat settings help you identify the specific terpenes and cannabinoids that you want to isolate to help you personalise your vaping experience and the exterior design is not only discreet but also sleek and sophisticated.
Linx Gaia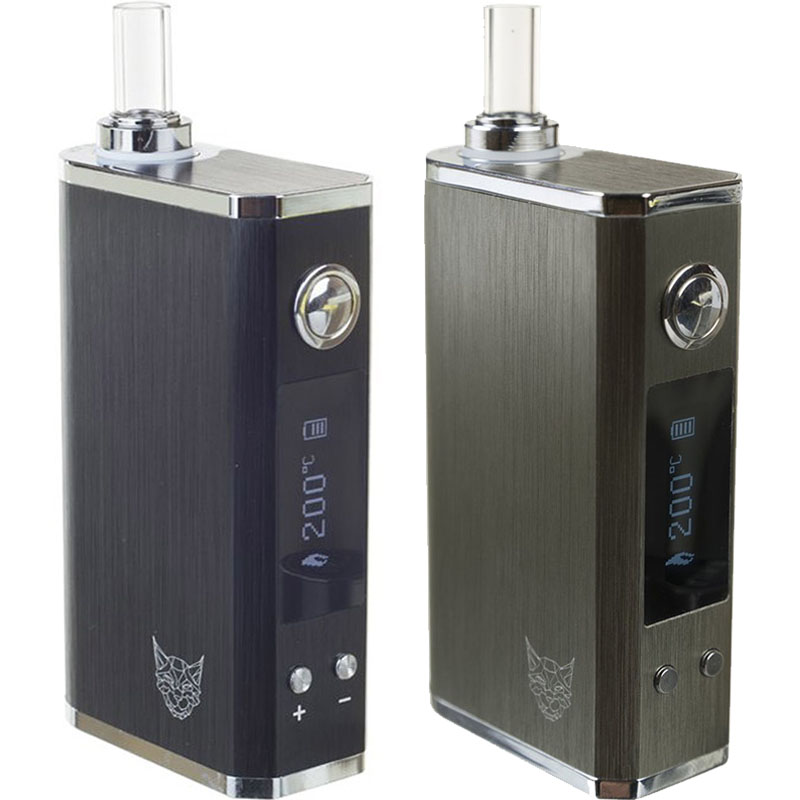 The Linx Gaia is a more premium device, with the ability to adjust the temperature setting to the exact degree you would like. The all quartz heating chamber gives an impeccably clean flavour, and the airflow slots allow for optimal cooling and air circulation. The device has a small packing tool that slots into the bottom of the device, so no matter where you are you can always make sure you are properly packing your materials.
The mouthpiece is easily protected when not in use with a smart magnetic cap, so you can carry your vape around knowing it is protected and secure. The super quick heat up time means there is no waiting around, simply choose your preferred heat setting and you'll be ready to go in a matter of seconds! Easily charge the Gaia with the 2-in-1 charger cable, which has both a micro USB and lightning charger, and get huge amounts of use between charges.
DaVinci MIQRO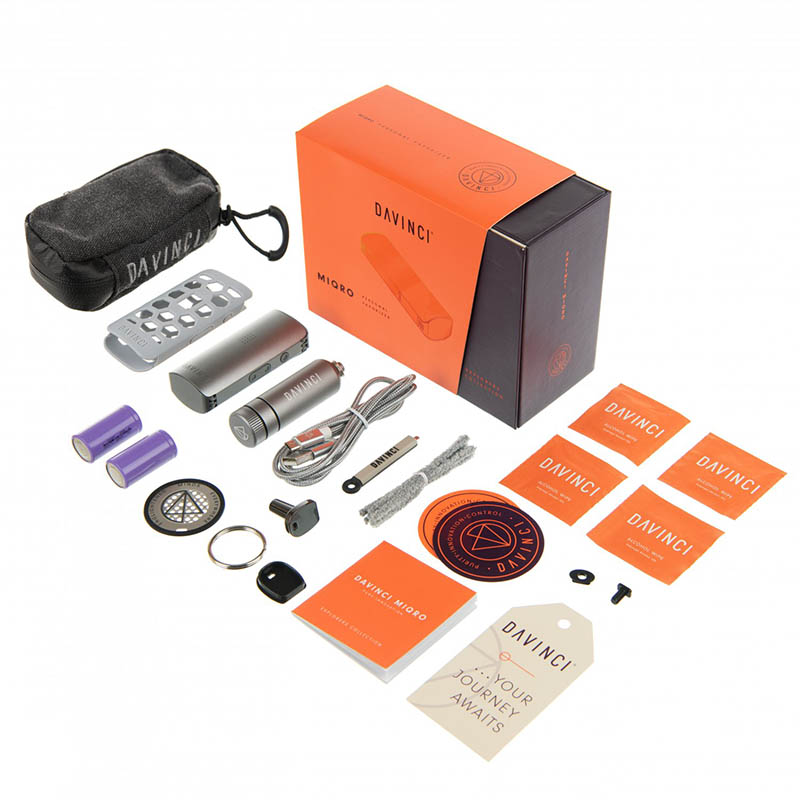 The DaVinci MIQRO is an ultra-compact and lightweight device, that is incredibly innovative and lets you personalise your vaping experience to suit your exact needs. You can choose to either purchase the basic edition which comes with the device and all of the essential extras, or you can upgrade to the explorer's edition for some extra bits and bobs to make using and travelling with your device even easier.
The device has a removable 18350 battery, it is easily charged but you can also purchase extras so you always know you have a fully charged battery available, if you purchase the explorer's edition you actually get a spare battery with the kit. The MIQRO may be small in size, but the oven space is more than sufficient, and the adjustable oven pearl means you can choose how much product to put inside and adjust the pearl to make it a perfect fit, from 50% full to 100%. You will also get a spare pearl post in the box so you do not have to worry about the post wearing down with use. The LED lighting system means that you can still have a full display even on such a tiny device, and all of the information and settings are easy to access with the side buttons and clear display. Choose between pre-set smart path heat settings or choose your own desired heat setting, so you can isolate the exact terpenes and cannabinoids you like, and enjoy a nice clean flavour. The stirring and packing tool is conveniently stored in the bas of the device, where you can also find the zirconium airway pathway which is extremely easy to clean.
If you are interested in learning more about any of our new dry herb vaporisers, pop in to your local Evapo store or head over to our online vape store to shop our full range.