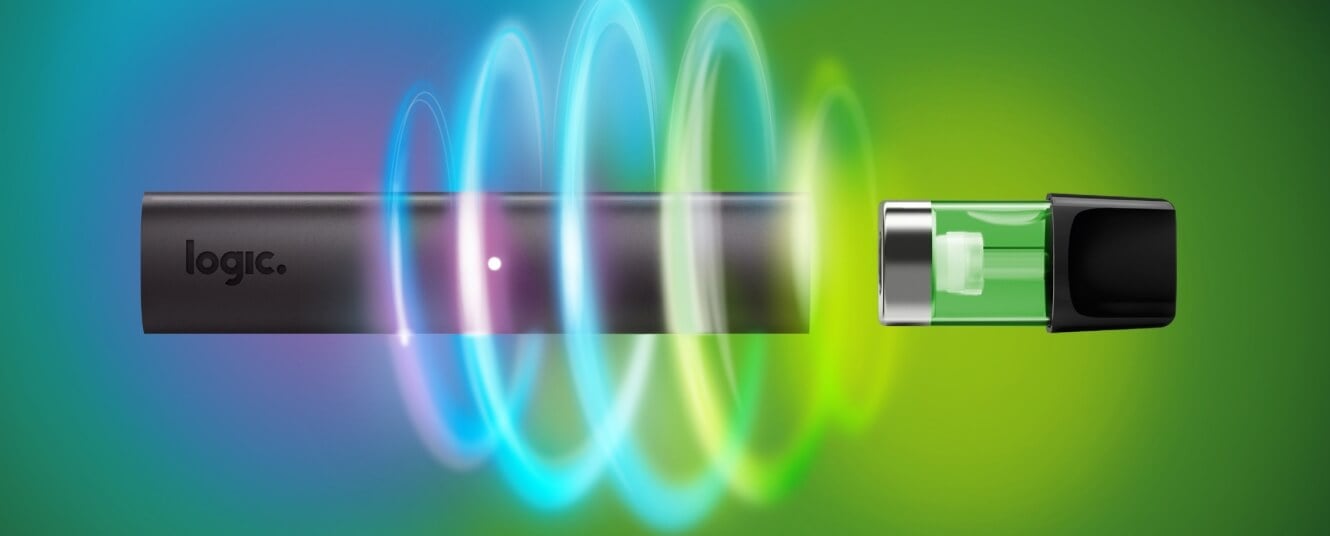 With the introduction of the menthol cigarette ban, this is the perfect time to consider making the switch from smoking to vaping. Logic are helping make the transition as smooth as possible with their new COMPACT multi-menthol starter kit.
About the device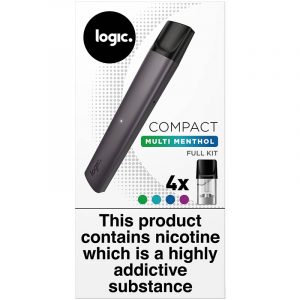 As the name suggests, the Logic COMPACT is a super small device, with a sleek and stylish design. The 350mAh battery offers good vaping time between charges, and the magnetic charging cable makes charging easy both at home and in the workplace. Not only is it easy to charge, but it's also fast, with a full charge being reached in just over an hour
The device is draw activated, so there are no buttons involved, simply inhale through the mouthpiece and the device will do the rest. When the device is activated the small LED light on the front of the device will light up, and it also indicates when the battery needs charging, eliminating the guesswork.
A really useful feature of the Logic COMPACT device is the magnetic pods. This means you can changer the pod in a snap and the magnet holds the pod securely in place while the device is not in use, especially handy if your device is often rattling around in your pocket of at the bottom of your bag!
The multi-menthol pod range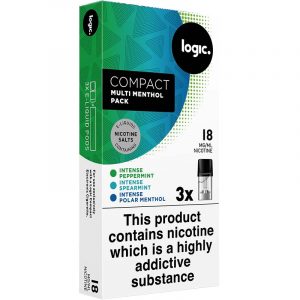 The starter kit is available in two options, the regular freebase e-liquid pods available in a 12mg nicotine strength, or the intense starter kit which comes with nic salt e-liquid pods in an 18mg nicotine strength. The 12mg strength is ideal for those who are average smokers, and enjoy a bit of a throat hit, whereas the intense kit is suitable for heavier smokers, as it has a high nicotine strength, but the nic salt formula keeps the inhale smooth.The range of flavours, while all mints and menthol's, is still varied with a flavour to suit any menthol tastes.
Once you have purchased the starter kit, you can continue to buy the multi-menthol pods 3-pack which includes the peppermint, spearmint and polar menthol pods, available in either the 12mg freebase or 18mg intense varietal.
Peppermint pod
A fresh peppermint flavour with a hint of sweetness
Spearmint pods
A soft mint flavour that will leave your mouth watering.
Polar menthol pods
For a menthol hit to blow your socks off, the polar menthol offers a crisp and refreshing hit every time.
Berry mint pods (starter kit only)
For something a little different, the berry mint combines the freshness of a mint inhale, with the sweetness of mixed, juicy berries.
If you are looking to beat the menthol cigarette ban with the new Logic COMPACT multi-menthol starter kit, you can order on our online vape store for delivery across the UK, with free delivery on orders over £20.