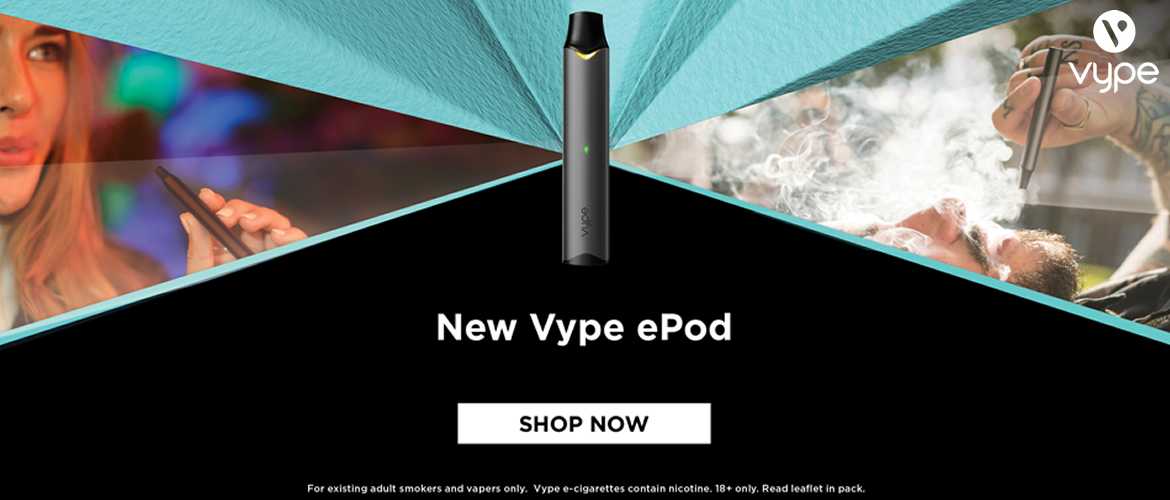 How To Use The Vype ePod
If you have seen people vaping, some of the devices they use may seem a little intimidating, but the good news is there are many designs and models around and lots of these are pretty straightforward.
One of these devices is the Vype ePod, which is a great choice for anyone looking for a straightforward vaping device that delivers everything you'd expect, but can be used without any specialist knowledge or experience.
The Vype ePod starter kit contains:
1 Vype ePod
1 x e-liquid cartridge
USB charging cable
User guide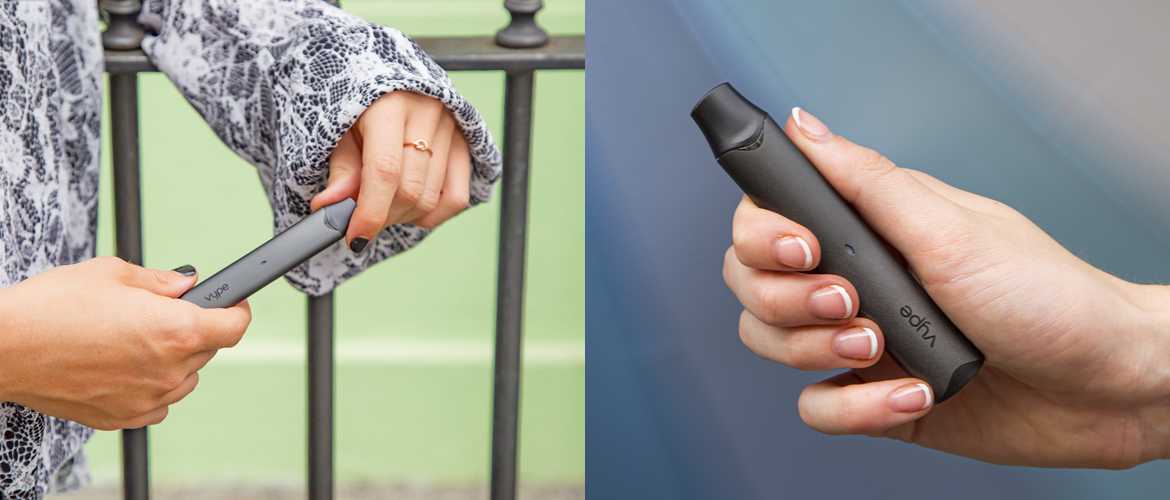 Key Features Of The Vype ePod
The battery is designed to last all day (based on average use, but your personal experience may vary), and it's easy to charge via a magnetic dock and USB.
The cartridges use nicotine salts and deliver around 275 puffs based on Vype laboratory tests.
The salts are said to deliver a richer flavour than our conventional e-liquids, with less than usual vapour being produced and extra cartridges can be ordered directly from Evapo Vape Shops.
This is definitely a modern and quiet addition to Vype's collection of vaping devices!
How To Use A Vype ePod
This truly is easy to set up and start using. Simply open it up and slide a cartridge into place – it will connect itself and stay put automatically. Then simply close the pod and draw on the device itself.
There's no messing about with dripping liquids or filling tanks, just snap in and go!
What's Next?
There are five fruitful flavours of e-liquid in handy cartridges to try, which are available in nicotine strengths of 18mg / ml & made from top quality ingredients.
Meanwhile, remember to put your Vype ePod on to charge as needed, so you always have it ready for use when you want it.
Want to learn more about the Vype ePod kit? Then take a look at our YouTube video below that looks inside the box and teaches you how to use it!
How Does A Closed System Device Work?
There are 2 types of vaping device in the world: open system and closed system devices. In an open system device, vapers put the E-Liquid in by opening up the tank of the device and filling it from a bottle. In a closed system devices, the e-liquid comes in pre-filled, closed flavour cartridges.
Both types of device offer their own benefits and which one you pick depends on what you want to get out of your vaping experience.
The big upside of closed system devices, like the new Vype ePod, is that they are really compact and easy to use, and they allow vapers to swap flavours whenever they want.
Here's how a closed system device works: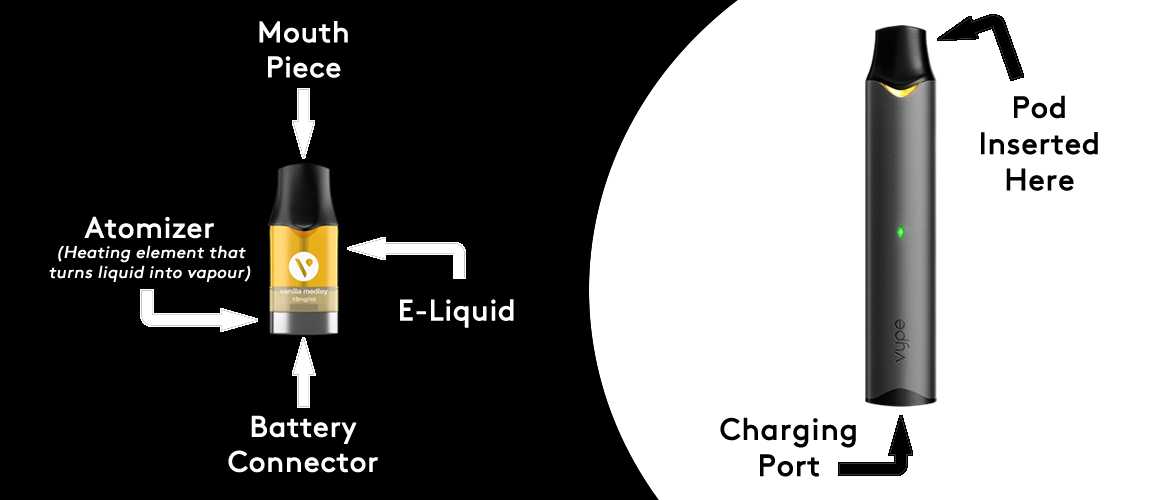 What do Nicotine Salts mean for vaping?
Nicotine salts have become a phenomenon in e-liquid science – an innovative ingredient delivering a more intense experience to vapers worldwide.
Vype's new vPro flavour range has been specially formulated with nicotine salts – but what is this key ingredient, and how does it deliver improved flavour satisfaction?
What are nicotine salts?
Nicotine occurs naturally in several varieties of plant, but is found at the highest level in the tobacco plant. It is found mainly in the leaves of the plant, where nicotine exists in a salt form.
These nicotine salts that are available in tobacco have been recreated in e-liquids by the addition of a special ingredient to the nicotine containing e-liquid formulation, which reacts with the nicotine to form a nicotine salt.
Nicotine in "salt" form, also known as protonated nicotine is more stable than the nicotine in normal eLiquids.
Why do Vype use nicotine salts to vPro e-liquids?
The addition of nicotine salts in e-liquids is aimed at delivering the satisfaction and intensity of a vaping experience closer to that of smoking a conventional cigarette.
You can find out more about nicotine salt in e-liquids here.
Vype's new vPro flavour range
Vype think nicotine salts add a certain something to an e-liquid and that's why Vype's new vPro flavour range has been blended to form nicotine salts, made in the UK from premium ingredients. The Vype vPro range has a variety of flavours and each one has been expertly crafted by their R&D team.