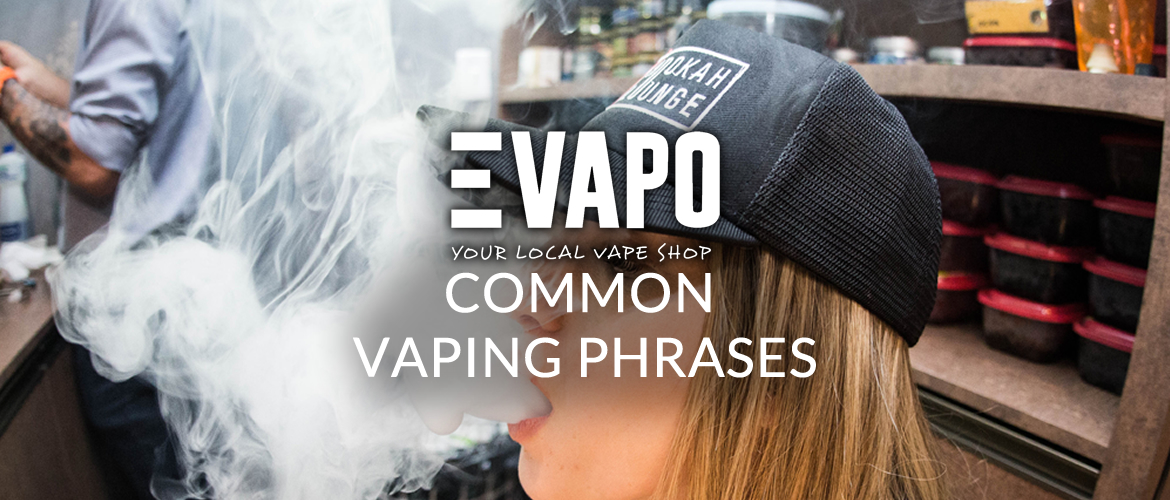 A Few Words and Phrases You Need to Know
Are you new to the vaping scene? Have you just purchased a vaping kit? You may have heard words and phrases being thrown around that you don't understand.
This post aims to provide you with an idea of what everyone is talking about and will therefore allow you ability to express your vaping needs effectively!
Devices
Aspire Pockex, Innokin Endura T20, Innokin Coolfire Mini Slipstream Kit, Warlock Pea (Left to right)
Let's start with your device!
Your tank is usually on the top of your device and is the section you fill with e liquid and also houses your coil. Due to new laws, the tank capacity of your device (if brought after TPD came into effect) will be limited to a capacity of holding 2ml.
If you're looking for a way to work around the 2ml limit then take a look at our blog post TPD – Working Around the 2ml Tank Capacity Limit
Your coil is the component housed inside your tank. The coil heats up when you press the power button and vaporises the e liquid in your tank. Coils are also commonly referred to as atomizers, or attys.
A coil is effectively a spring (coil) wrapped with cotton; your battery heats up the spring (coil) & your e liquid saturates the cotton. When the spring is heated up, the e liquid saturated onto the cotton is then vaporised and evaporates; allowing you to then inhale it.
Unfortunately, not all devices take the same coils, and there are many different makes and models. When going into your local vape shop to buy a coil, it is best to be sure you know the exact make and model in order to get the correct coil with the correct ohms. Even better, take your device with you and the member of staff should be able to help identify the right coil for you.
The battery on your device is usually the biggest component and the part that you hold in your hand; this can also be referred to as the 'mod'.
Some mods have self-contained batteries, these require charging every so often and will eventually have to be replaced. Others have external batteries, such as the Innokin Oceanus kit. The most common external batteries in vaping are 18650's and these can be charged through the device or separately in a battery bay charger such as the Efest LUC V2 or V4.
If you're unaware of battery safety then make sure to check out our blog post covering this topic: Vaping Battery Safety!
E Liquid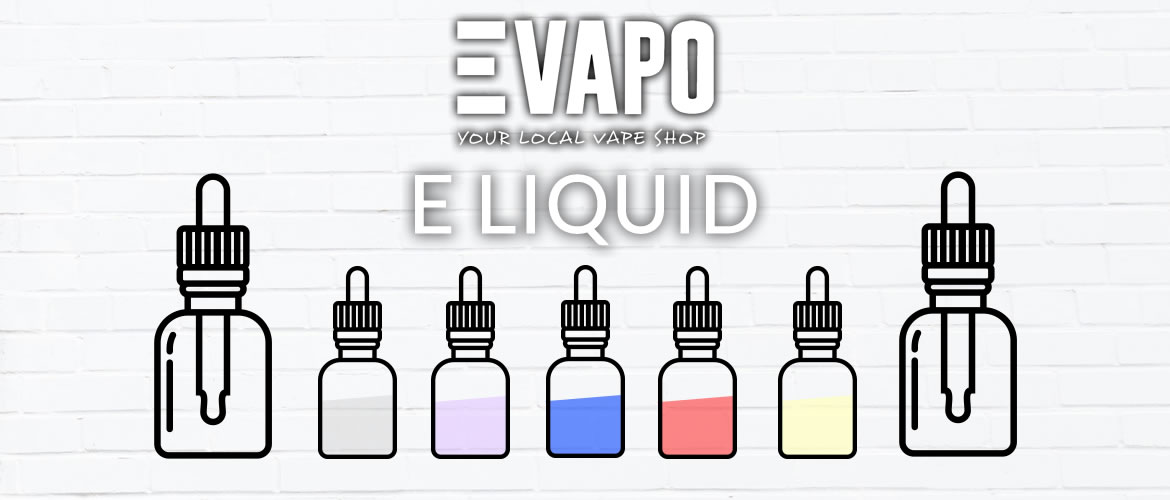 This is the liquid that you put inside your tank to vaporise. E liquids comes in a variety of different flavours, from desserts, fruit, menthol, tobacco there's something for everyone.
Vegetable Glycerine is one of the two main ingredients in e liquid. It is a clear, odourless and slightly sweeter tasting than PG. Of the two, VG is the more viscous substance, so high VG liquids tend to be thicker. Higher VG liquids also tend to produce thicker clouds!
Propylene Glycol is the second main ingredient in e liquid and is similar to VG but is thinner in consistency. PG tends to provide more of a throat hit and is also the carrier for the flavouring.
If you're interested in finding out further information on the contents and ingredients of e liquid be sure to look at our What's Inside My E Liquid blog post for a detailed breakdown.
Vaping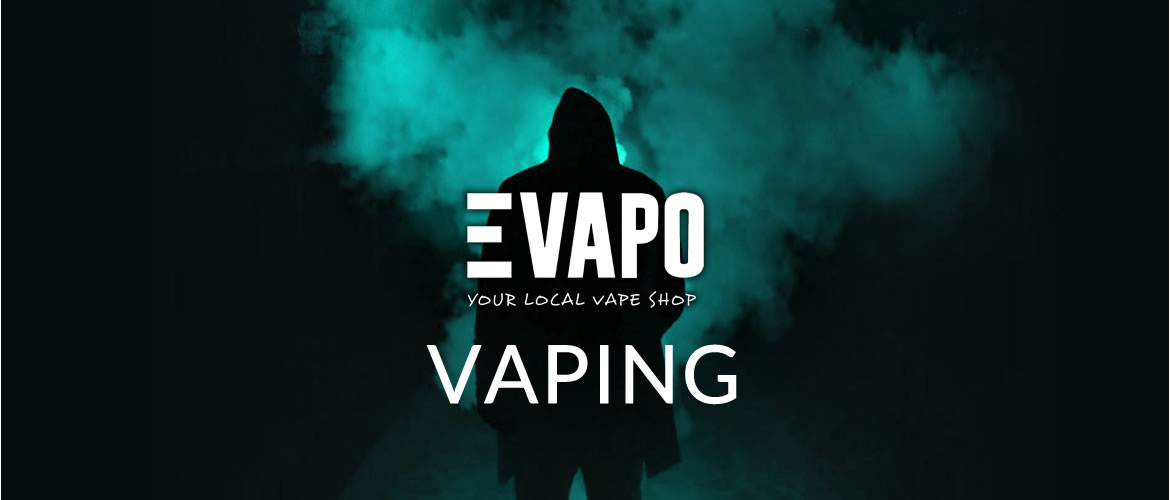 This is the measurement of resistance in your coil. The lower the ohms, the quicker your coil will heat up. There are plenty of resources available online on Ohms Law and resistance.
A sub-ohm tank has a coil that runs a resistance of less than one ohm (0.9-0.1).
Your device will either work in watts or volts, this is the amount of power going to your coil. Some devices are a set wattage, so the device will have no control buttons, just a fire button.
Other devices will have variable wattage/voltage, meaning you can adjust the output and find your own sweet spot. Although bear in mind that your coil will be rated for a certain wattage range and above that your coil could burn out quite rapidly!
Getting the hang of these terms will help you easily find everything you need when vaping!
If you require any assistance on topics such as coils, e liquid, tanks or anything else you can visit any of our 25 UK stores and speak with any of our enthusiastic and knowledgeable members of staff for assistance!
If you're unable to make it into store you can contact us across social media on Facebook, Twitter or Instagram!
If you have any vaping queries related to this blog post; leave a comment below and we will add it into our post!
Keep Vaping & #VapeWithEvapo!