Menthol ban
All menthol cigarettes will be banned in the UK from 20th May 2020 onward as new legislation takes effect. Over 12% of UK smokers currently use menthol tobacco products.
The revised EU Tobacco Product Directive 2014 (TPD) implemented in the UK under the Tobacco and Related Products Regulations 2016 (TRPR) prohibits the production and supply of any cigarettes, hand rolling tobacco, filters or papers with a characterising flavour such as menthol or vanilla.
The ban does not include menthol vaping products such as e-liquids and pre-filled vape pods which are supported by Public Health England amongst others as a less harmful alternative to smoking.
Why ban menthol cigarettes?
The menthol cigarette ban is intended to deter smoking among young people. It is also hoped that it will lead to discourage new adults taking up the deadly habit and an overall reduction in smoking by making it less appealing.
Menthol cigarettes are as harmful as unflavoured cigarettes, however there is a common misconception that they are better for your health.
Menthol in particular covers the harsh taste of smoke and burning whilst some reports also suggest that it relaxes the airwaves making it more of a gateway into smoking than the regular unpleasant taste of tobacco.
Deborah Arnott, Chief Executive of ASH (Action on Smoking and Health) said:
Research shows that menthol makes it easier for young people to start smoking because it masks the harshness when they first try to inhale. In reality, menthol cigarettes are just as harmful as regular cigarettes and most adult smokers become addicted to smoking in their youth. Removing menthol cigarettes from the market will deter young people from starting smoking.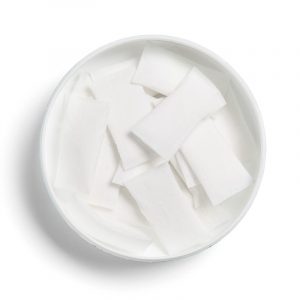 Nicotine pouches
Whilst there a wide range of menthol vaping options to beat the menthol cigarette ban, another solution which is growing exponentially in popularity is nicotine pouches.
We offer a range of ZYN nicotine pouches which are tobacco-free products that deliver nicotine – nothing is inhaled, nothing exhaled. The small and discreet white pouches do not stain teeth and can be used anywhere, anytime.
To use just pop a pouch under your upper lip and for maximum enjoyment, keep it there for at least five minutes and up to one hour. You will feel a tingling sensation which decreases in intensity over time as the nicotine is delivered. Then simply discard the pouch responsibly.
ZYN nicotine pouches are often also used by existing vapers in situations where they are unable to vape such as aeroplanes, restaurants and public transport.
ZYN cool mint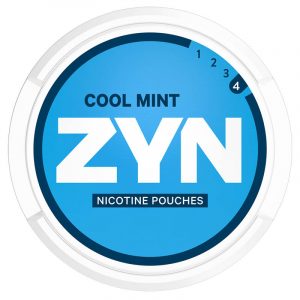 If you are looking for a great value and simple-to-use menthol cigarette alternative then ZYN cool mint pouches are ideal, with a strong menthol flavour and lighter peppermint tones. Zyn cool mint is available in packs of twenty pouches in a choice of two strengths with either 3mg or 6 mg nicotine per pouch.
ZYN is produced in Sweden, is suitable for use by vegans and is also available in a citrus flavour. Head over to evapo.co.uk to take a look at the range and find out more.
Not for under 18 years. This product contains nicotine which is a highly addictive substance.
Sources
http://www.legislation.gov.uk/uksi/2016/507/contents/made
https://ec.europa.eu/health/sites/health/files/tobacco/docs/dir_201440_en.pdf
https://ash.org.uk/home/