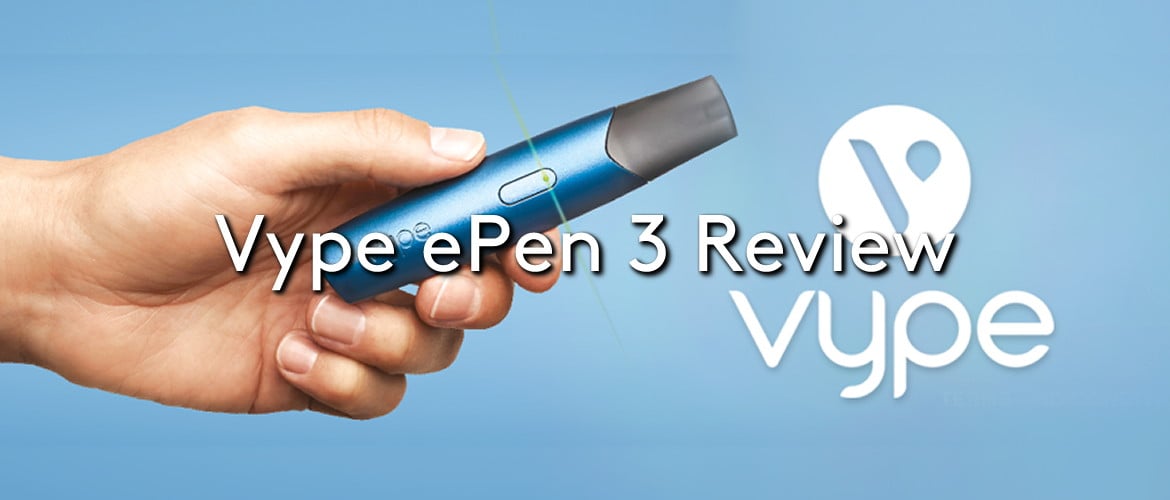 Vype ePen 3 Review
More and more people are choosing to make the switch from smoking to vaping, but for those who are new to vaping the huge range of e-cigarettes available could be pretty daunting.
Fortunately, there are some fantastic devices on the market such as the Vype ePen 3 which make using e-cigarettes as simple and user friendly as possible.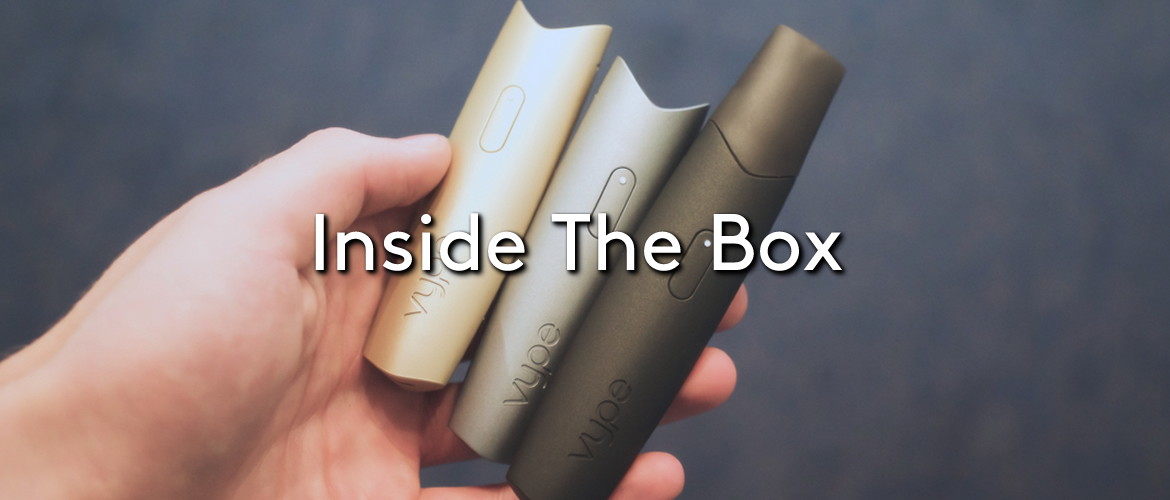 Inside The Box
The starter kit comes with everything you need to get started with your new e-cigarette. Inside the box you will find your ePen 3 battery, a micro USB cable for charging, and a choice of two pre-filled cartridges.
You also get an instruction manual to help with setting up the device and advice on charging and usage.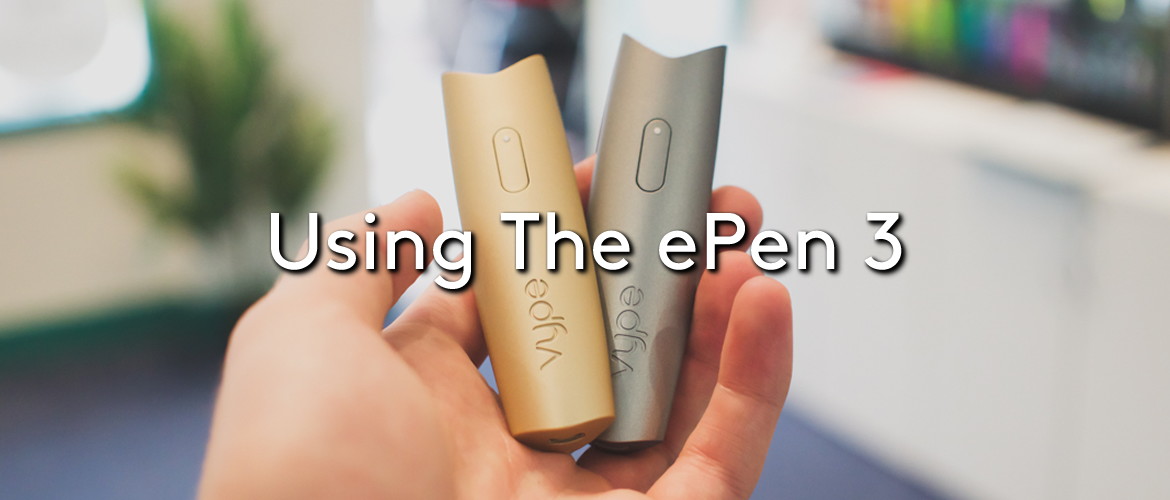 Using The ePen 3
The battery is compact and fits well in a pocket or bag, with a comfortable ergonomic design available in five different colour options.
Vype have catered for both regular cigarette smokers and also menthol cigarette smokers by including a choice of menthol or tobacco flavoured cartridges in the starter kit, which is a nice touch and also means you can try out a couple of flavours before choosing which one is best suited to you and best satisfies your cravings.
The battery is surprisingly powerful for its size, with a satisfying pull and enough battery power to easily provide the average smoker with a full day of charge, if not longer! Unlike many other pod systems, the ePen 3 has a button which acts not only as a fire button, but also allows the user to turn the device off when not in use.
The button is also equipped with an LED indicator, which glows when firing, charging and also acts as a battery life indicator so you can easily tell when you may need to think about charging your vape. A touch I really appreciated was the built-in idle settings, which mean the device will automatically turn itself off if it has not been used for a period of time.
As I often carry my e-cigarette in my bag, knowing that should I forget to turn the device off myself, it will automatically do so is an added reassurance. This can also prevent accidental firing, which could cause the pod to vaporise all of the e-liquid inside and burn out while not actually in use.
The cartridges, or pods as they are often referred, look quite small but actually contain a surprising amount of e-liquid. They contain approximately 200 puffs and the flavour and hit is rich and consistent until the last. The two pods that come in the starter pack contain an 18mg strength e-liquid, which is plenty to satisfy the nicotine cravings of someone looking to give up smoking, but combined with the airflow design of the device, is not too harsh or tickle on the throat.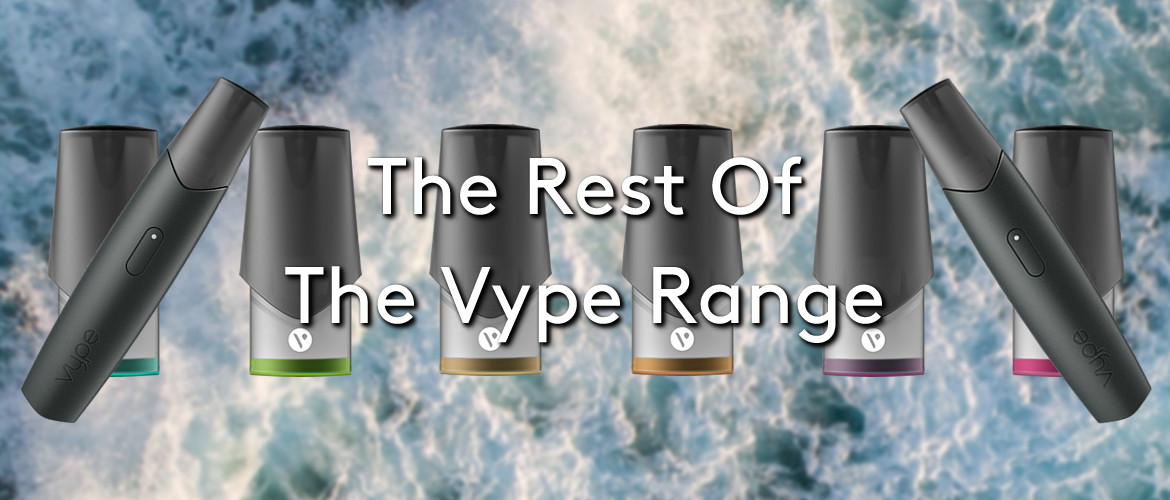 The Rest of the Range
Once the two cartridges inside the starter kit are finished, you have the option to continue using whichever of the two flavours best suited you, or if you are feeling a little adventurous you can explore the further range which includes a variety of flavours and nicotine strengths.
The variety of flavours perfectly caters to different flavour pallets, and there is a flavour to suit everyone. Not only that but the range has been expanded to include a couple of nic salt varieties as well, for an even smoother vaping experience. The option to drop your nicotine strength down over time, by buying lower strength pods is a real bonus, it means that as and when you feel you are able, you can decrease your nicotine intake.
I found the ePen 3 to be both a user-friendly and simplistic, but also quality device. The pods combine perfectly with the design of the device, power of the battery and airflow to create a satisfying and cigarette-alike vaping experience that could really help new vapers who are using their e-cigarette as a stop smoking aid. Charging the device is easy and fast, and you can change the pod in a click!
If you are interested in trying the Vype ePen 3 for yourself, pop in to your local Evapo vape shop and speak to a member of the team, or you can shop the full range on our online store.