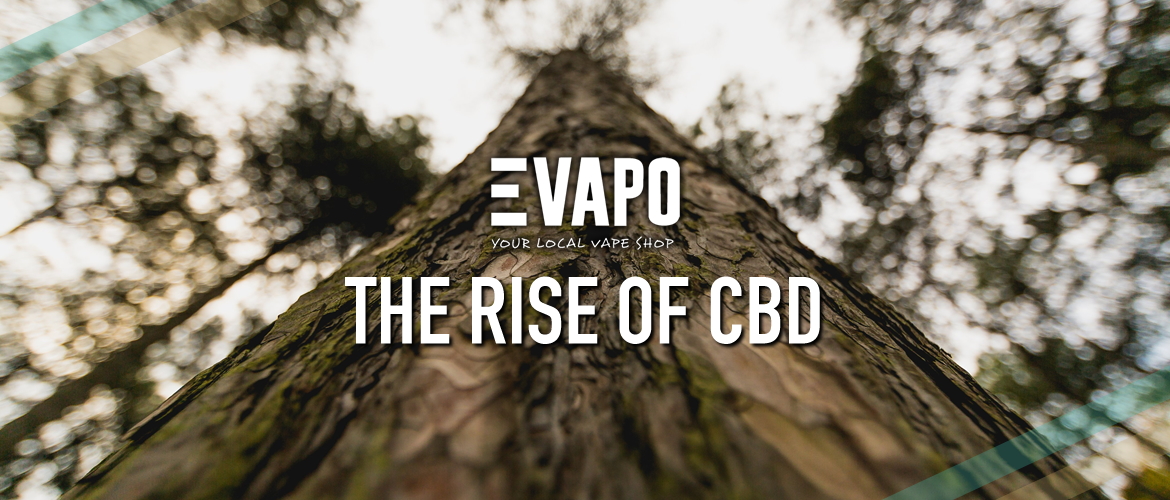 The Rise of CBD
CBD has become increasingly popular throughout the world, specifically in relation to vaping! But what is CBD? This blog post will look into CBD, how it is used, the legality, its effects and use in the vaping scene.

What is CBD?
CBD, short for Cannabinol, is one of 113 active Cannabinoids, is found within the hemp plant and is non-psychoactive meaning there is no cause of a high that regular cannabis usually offers; this means it's a safer alternative and less controversial. CBD accounts for up to 40% of a hemp plants original extract.
Cannabinoids interact with the bodies central regulatory system, which manages the endogenous cannabinoid system (ECS) which furthermore affects appetite, mood sleep and more. Cannabinoids can either be produced naturally by the body, known as endocannabinoid or through consumption known as phytocannabinoids.

Why Is CBD Used?
CBD is used for a variety of reasons such as a safer alternative and several studies from different sources have found certain health benefits.
Due to certain legislation and rules we're not allowed to specify if there are any health benefits. We would recommend you do your own research into CBD's benefits before deciding if it's something that could work for you.
You can find a vast amount of research on CBD and potential health benefits by click HERE

Is CBD legal?
CBD is legal within the UK and many other places in a variety of different forms such as tablets, oil, vape e liquid and much more.
THC is the primary compound that is illegal in the UK, as long as product stays below a 0.2% content of THC it is legal to use and sell. THC is the psychoactive part of the hemp plant whereas CBD is non-psychoactive meaning you don't get high and is considered much safer by some experts.
Does CBD get you High?
THC is another cannabinoid found in hemp that gets a person 'High' due to its psychoactive properties, CBD however has no psychoactive properties making it legal to use and sell in the UK as well as being a much safer alternative to ordinary smoking.

Use in Vaping
CBD has been brought into the vaping scene in a variety of forms; pre-mixed with flavours or as an e liquid oil form. The pre-mixed flavours give users the convince of simply filling their vaping tank as usual whereas the oil forms of CBD require you to add a few drops to a tank filled with your favourite e liquid to mix together.
If you would like to find out more about CBD products check out our blog post 'CBD Vape Oil E Liquid' HERE!
If you require any help with CBD or anything vape related you can visit any of our 25+ UK stores  and speak with any of our enthusiastic and knowledgeable members of staff!
You can find all of our store details by click HERE
Alternatively, if you can't make it into any of our stores you can connect with us over social media; Facebook, Twitter, Instagram & YouTube.
Keep vaping & #VapeWithEvapo