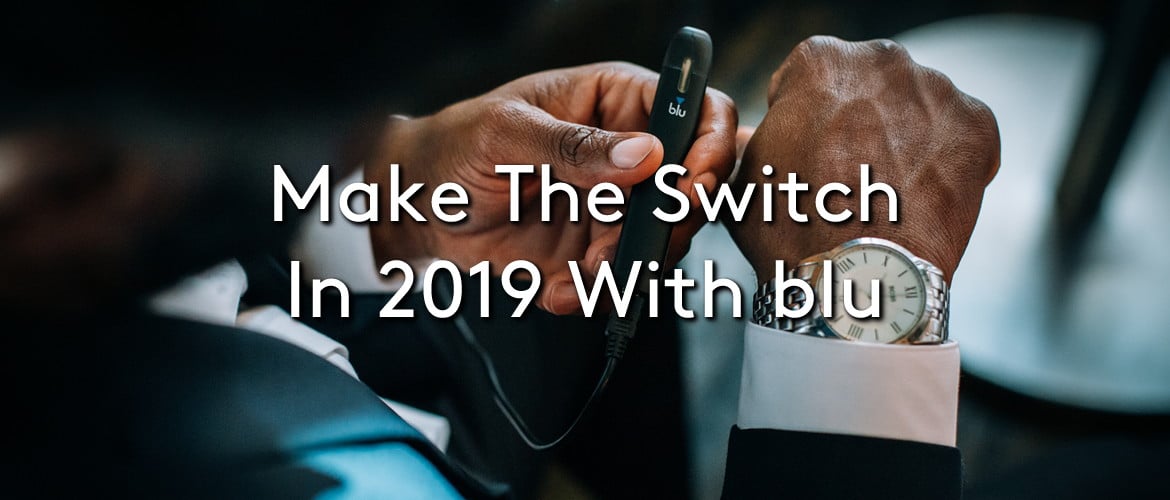 Make the Switch in 2019 With blu
Many of us like to make a list of 'New Year's Resolutions' at the beginning of the new year, and although some of them may be hard to stick to, switching from smoking to vaping can be a breeze with the help of blu.
If kicking your smoking habit is one of your goals for 2019 check out this guide to making the switch for good!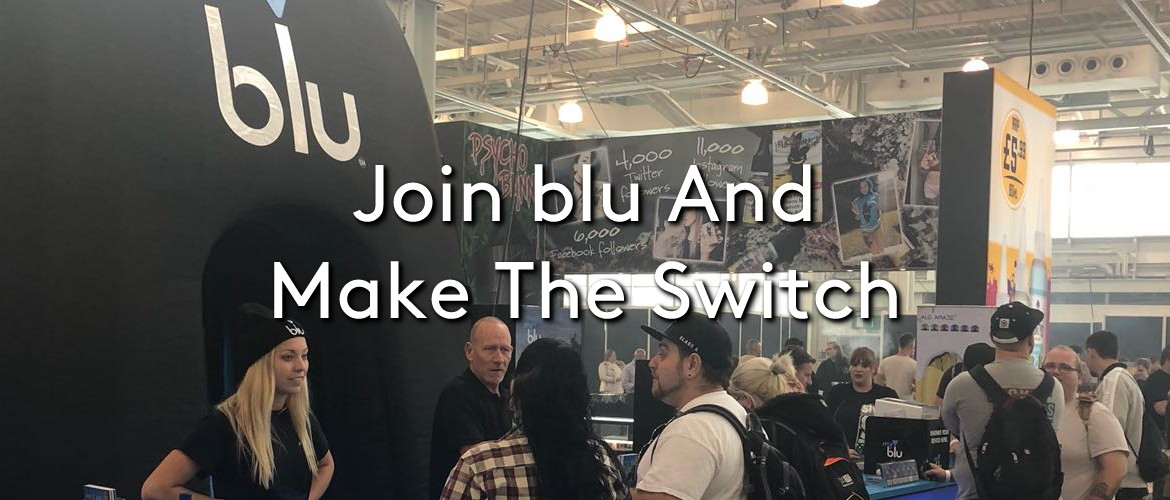 Join blu and Make the Switch
The idea of switching to an e-cigarette could seem daunting as they can appear to be complicated and there are so many options.
Fortunately, blu are making it easy to switch with their straightforward and user friendly myblu starter kit.
The convenient pod system allows for no-fuss vaping without the need for buttons or coils, with pre-filled pods that allow you to change flavour in seconds!
The discreet myblu device has a battery that will last you all day, and charges easily via micro USB in just 20 minutes.
There are no buttons or complicated settings to deal with, you simply inhale through the mouthpiece to receive a satisfying vapour hit that feels comfortable and closely replicates the inhale of a cigarette.
Once the pod you are using is empty all you need to do is remove and dispose of it and click in a new one for uninterrupted vaping, no complicated refilling or coil changes required.
The pods are available in a variety of different flavours and strengths, and you have the option to choose between freebase nicotine or nic salt based e-liquids.
To learn more about the difference between freebase and nic salts take a look at our blog post 'The Benefits of Using Nic Salt E-Liquids'.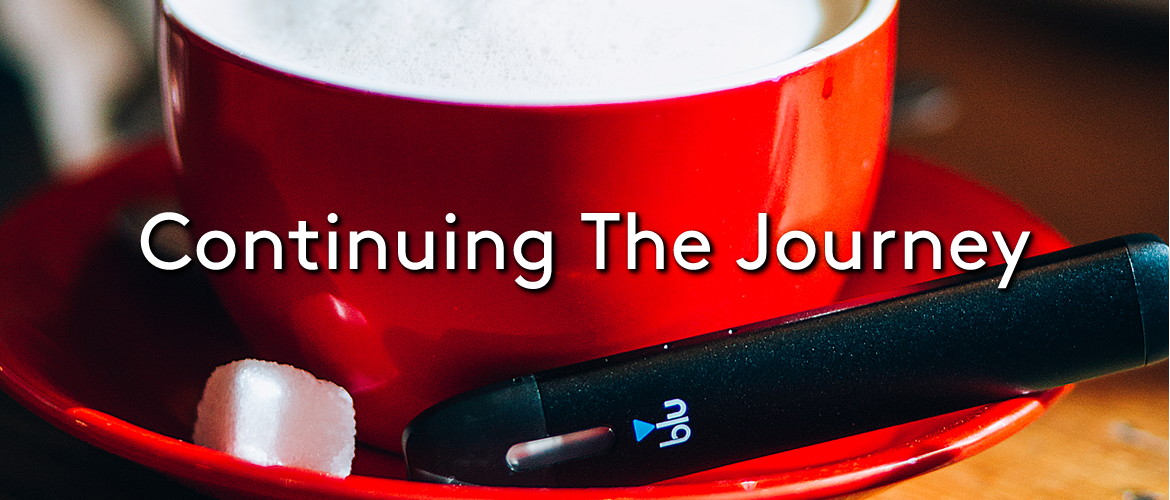 Continuing Your Journey
Once you have gotten used to using an e-cigarette, you may be interested in upgrading your myblu to a slightly more powerful all in one device such as the blu Ace.
This device maintains the discretion and sleekness allowed by the myblu, but has a slightly more powerful battery to increase vapour delivery and maximise flavour.
Rather than utilising pre-filled pods, the blu Ace has a refillable tank section to which you can add a variety of different e-liquids, which is great if you are ready to decrease your nicotine strength or experiment with different flavours.
Inside the tank is a small atomizer, often referred to as a coil, which has the ability to vaporise many tanks of e-liquid before it becomes burnt and needs to be changed for a fresh coil and you will find a second atomizer ready to replace the used one inside your box upon purchase.
For some handy tips on changing your coil check out our blog post 'When and How to Change a Coil'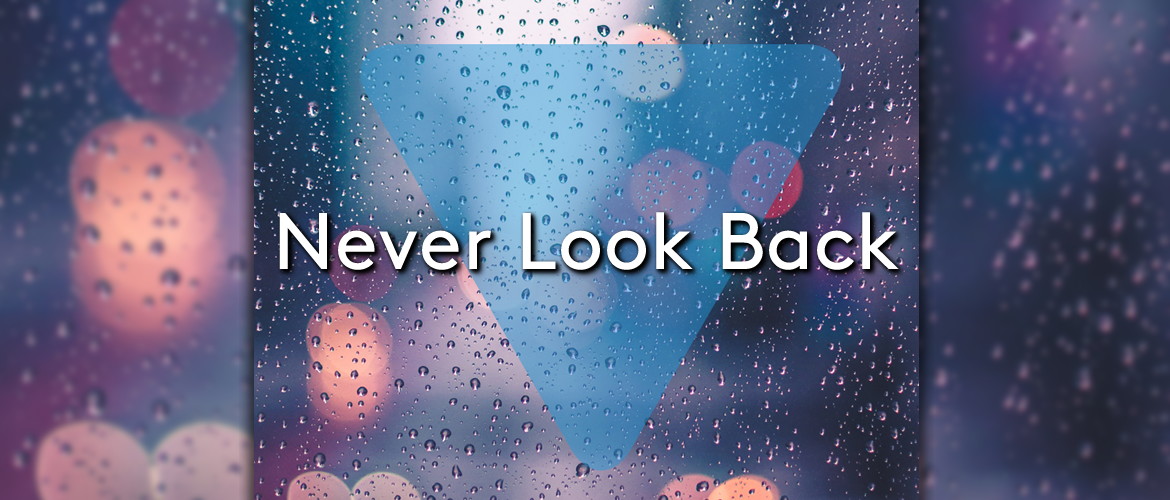 Never Look Back
To pair with the blu Ace device, blu has a comprehensive range of blu e-liquids, available in a variety of different strengths and flavours.
Whether you prefer a tobacco flavour, or a cool menthol, or a fresh and fruity e-liquid, the wide variety of flavours available offers a taste bud tingling option for all flavour preferences.
These e-liquids are available in varying strengths, ideal for when you feel you are ready to decrease your nicotine strength, you can choose between 16mg, 8mg or 0mg.
To make the switch from smoking to vaping even easier we have a range of offers on blu products, helping you save some pennies after the Christmas period!
The myblu starter kit which includes two pods is available for only £9.99 and blu e-liquids can be purchased at 3 for £9.99 across all strengths and flavours, these deals are available in our stores or on our website.
When shopping on our online store you can pick up the blu Ace plus two bottles of blu e-liquids for only £29.99.
If you are looking to make the which in 2019, pop in to one of our vape stores and speak to an Evapo Colleague for some advice and to give the blu range a try!