JUUL starter kit with 4 pods inc. creme
4 JUULpods included - royal creme, mango nectar, golden tobacco and glacier mint.
For adult smokers seeking an alternative to cigarettes. Every detail is designed with adult smokers in mind, delivering a product that separates itself from any e-cigarette or vape device.
Includes four JUULpods 18mg/ml nicotine strength.
The JUUL Starter Kit includes:
Rechargeable JUUL Device
USB Charging Dock
Four JUULpods (Mango Nectar, Royal Creme, Golden Tobacco, and Glacier Mint)
Two year limited manufacturers device warranty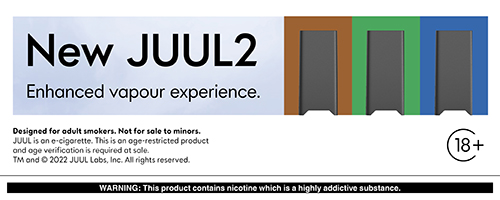 (The JUUL2 system is only compatible with JUUL2 pods. First generation JUULpods are not compatible with the JUUL2 device.)