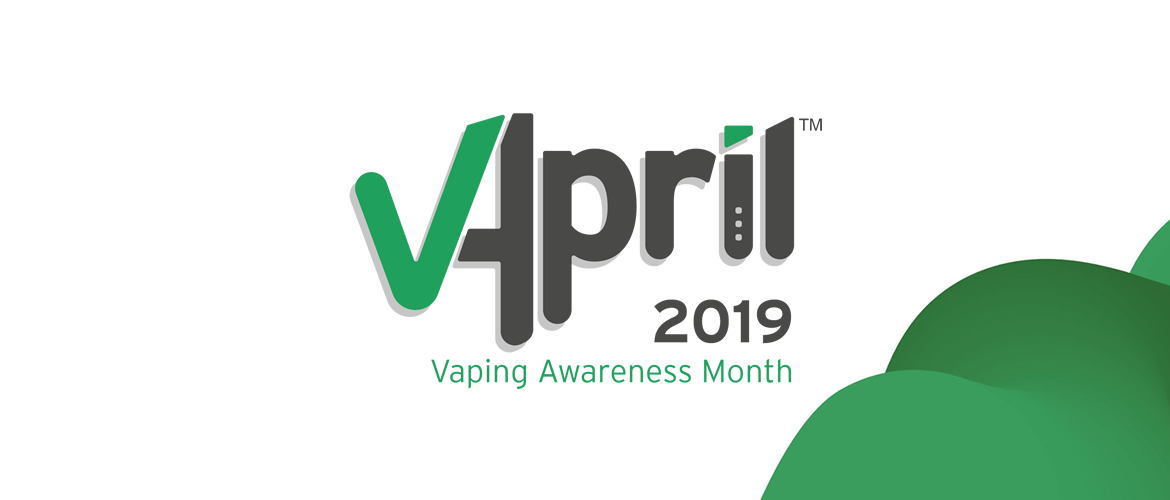 VApril 2019 At Evapo
Vaping Awareness Month takes place for the duration of April and is a chance for smokers to learn more about e-cigarettes and how they can be used as a stop smoking aid.
Here at Evapo we are excited to be taking part in VApril as a member of UKVIA and will be hosting masterclasses and offering take home information for anyone looking to quit smoking.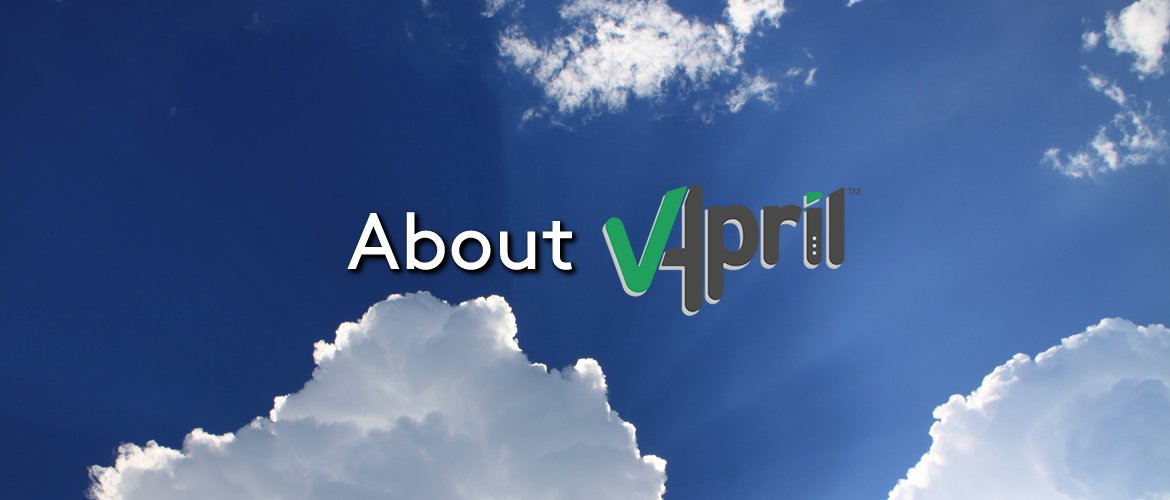 About VApril
VApril is a nationwide campaign organised by the UK Vaping Industry Association (UKVIA) in collaboration the New Nicotine Alliance (NNA) and a number of vaping establishments across the UK. The campaign runs for the month of April, with the aim of helping inform the public of the facts, research and success stories associated with e-cigarettes as a stop smoking tool.
The event gives an opportunity for vape stores and vaping associations like UKVIA and NNA to join forces with local health authorities, stop smoking clinics and with the general vaping community to encourage some of the 7 million people in the UK who are still smokers to kick the habit with the help of an e-cigarette.
Throughout the month we hope to combat the incorrect information that is often perpetuated by the media as to the safety and effectiveness of vaping, and help change people's misconceptions about e-cigarettes. Many people, around 40% of current smokers, have never tried an e-cigarette as they falsely believe them to be just as harmful as smoking.
The amount of research into vaping is growing every year, and it all confirms that e-cigarettes are a far safer alternative than smoking, but with so much contradictory information circulating, it can be hard to know what to believe. Informing the misinformed about the correct facts and figures is imperative if we hope to achieve the governments goal of a smoke-free future.
However, as important as it is to spread the scientific data promoting the use of e-cigarettes, it is equally important that the voices of real people and their success stories are heard. There are around 3 million people in the UK who have successfully quit smoking with the help of an e-cigarette, and VApril asks these people to tell their stories via social media using #SpeakUpVaping.
These stories can be so helpful for those who are just embarking on their stop smoking journey, to see that they are not the only person who has encountered bumps along the way and to hear how over people overcame these bumps.
The inspiration that can be gained by hearing why others chose to quit and how kicking the habit has changed their lives could be the exact thing needed to help someone achieve success. So VApril wants to recognise those who have already made the switch and ask them to share their stories, advice and tips.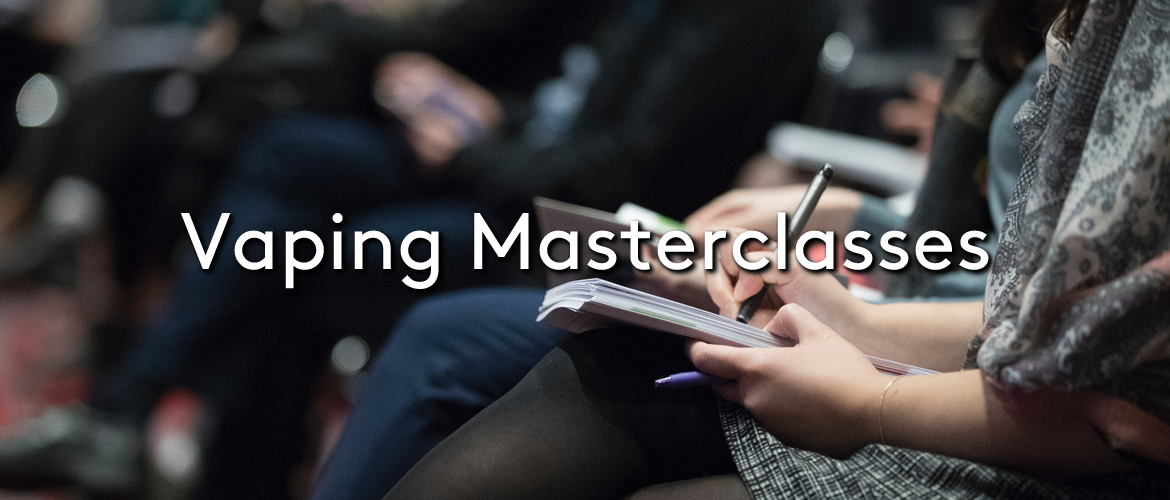 Vaping Masterclasses
If you are considering vaping as an alternative to smoking, we are excited to announce that selected Evapo stores will be offering masterclasses to help you get set up with your first e-cigarette and learn everything you will need to know about how to use and maintain your device.
Upon completion of the masterclass, participants will be offered a Unik CE4 Starter Kit to get them started on their vaping journey. Follow the links below to book your masterclass at your local Evapo store!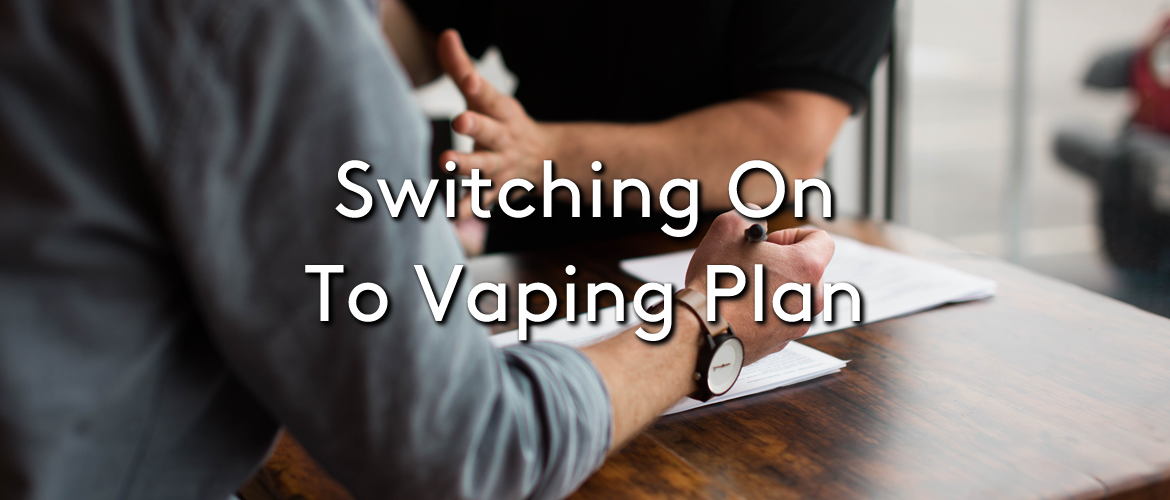 Switching On To Vaping Plan
All Evapo stores will have the 'Switching on to Vaping Plan' leaflet available to take away. This leaflet has been produced in collaboration with the New Nicotine Alliance to provide new vapers with all the information and advice they need to help them successfully make the switch from smoking to vaping.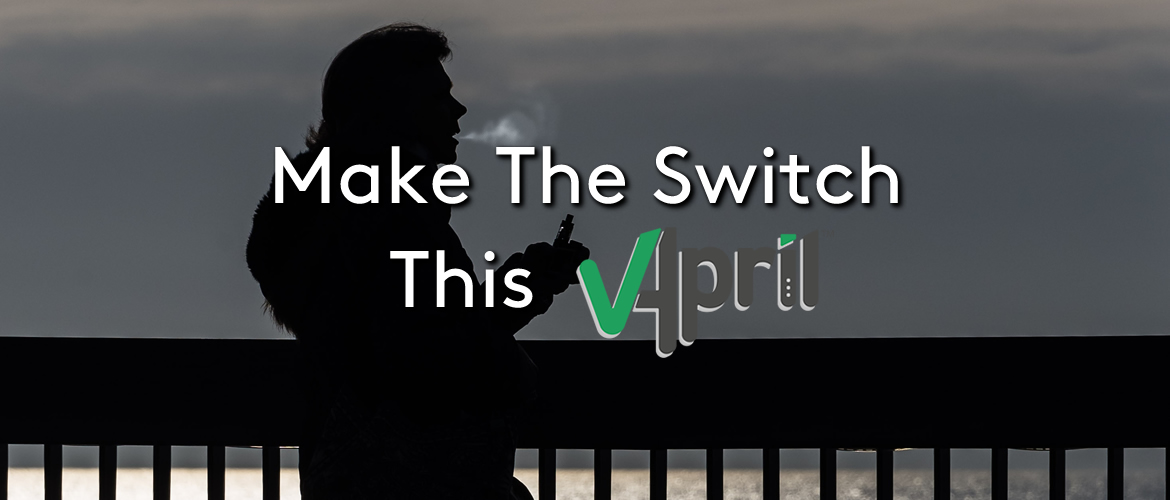 Make The Switch This VApril
We have a number of different starter kits and vaping solutions to suit all different preferences. In the spirit of VApril, we have chosen some of our hero products which are ideal for making the switch from smoking to vaping;
Vaptio Tyro & Ohm Brew Bundle
The Vaptio Tyro Kit is a sleek, all in one (AIO) style device with an easy top fill window that is a great starter kit for those who would like a user friendly device to get them started. Throughout April you can choose any Vaptio Tyro device with three bottles of Ohm Brew 50/50 e-liquids in your chosen flavours and strengths for £22.99.
Ohm Brew Signature Blend
The Ohm Brew Signature Blend range is an innovative new e-liquid which combines two different forms of nicotine for a smooth and fast absorbing e-liquid with the perfect amount of throat hit. For the whole of April, you can purchase any of the Signature Blend e-liquids for £2 per bottle when purchased with any other item.
Vaptio Solo F1 Kit
For the duration of VApril the Vaptio Solo F1 kit will be available at the lower price of £19.99. This small but powerful device packs a punch with a 1650mAh battery and an output of up to 50w.
Vaptio Cosmo Kit
The Vaptio Cosmo Kit can be purchased for £23.99 throughout VApril, and is an ideal hand-held device with a comfortable mouth to lung tank and three different power output options to help you find your sweet spot!
JUUL Starter Kit
For those looking for a simple device with minimal requirement the JUUL is a pre-filled pod system with magnetic charger port. The starter kit includes four different pre-filled pods so you can try the different flavours available.
Vype ePen 3
The Vype ePen 3 is a budget friendly way to get started with an e-cigarette, with pre-filled pods available in a range of flavours and nicotine strengths.
If you would like to know how switching to an e-cigarette could help you give up smoking, pop in to your local Evapo store and speak to a member of pour team. You can also take advantage of our VApril deals on our online vape store.