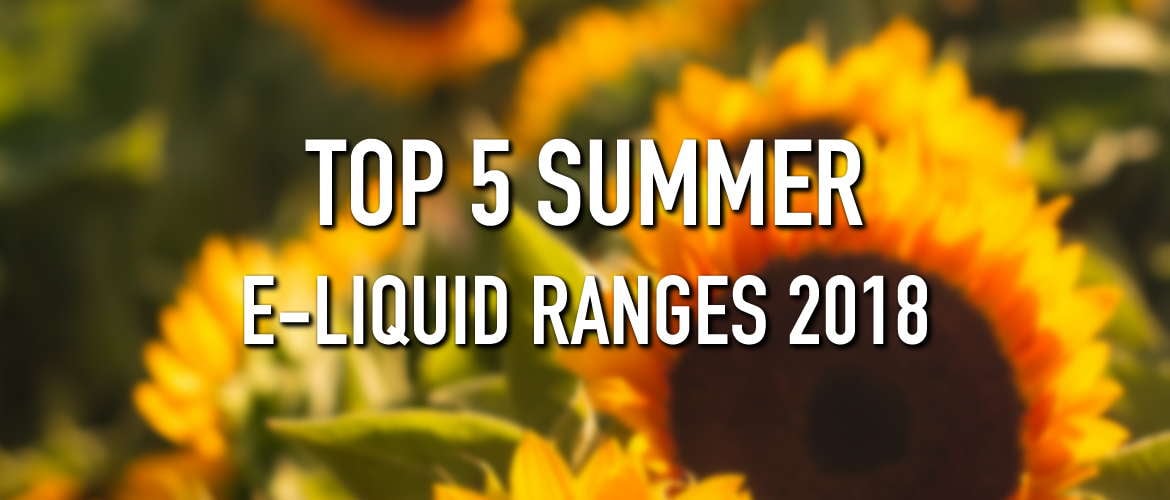 Top 5 Summer E-Liquid Ranges 2018
As the (hopefully) warm summer months approach, a lot of vapers find themselves more inclined to choose an e-liquid that is refreshing and fruity over the more comforting bakery flavours they preferred during winter.
If you have not really ventured into the realms of cool, summery flavours but are looking to step out of your comfort zone and try something new, now is the perfect time to do it!
We've put together this little list of our 5 favourite refreshing summer e-liquid ranges to help you find your perfect all day vape for the months to come.
To start us off at number 5…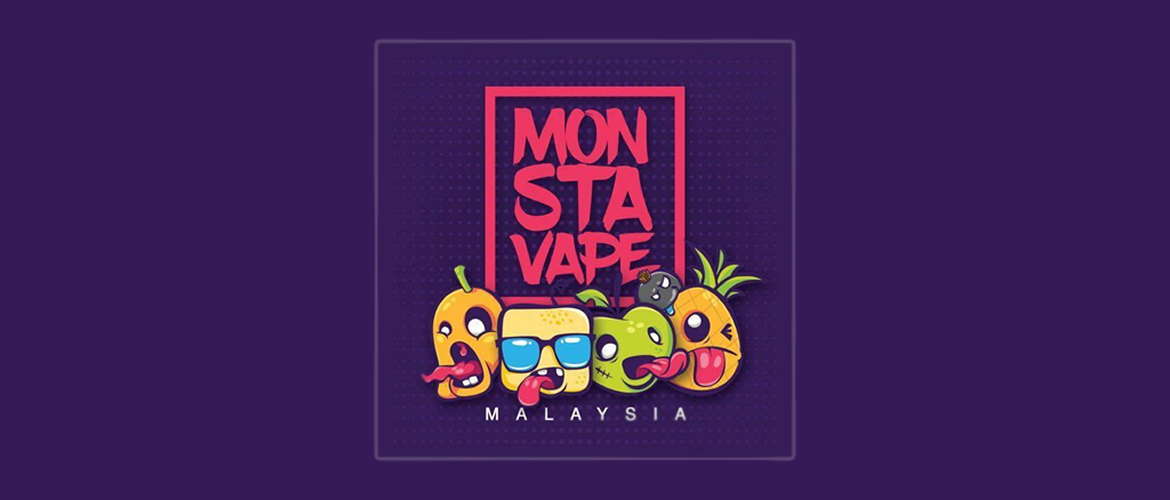 5. Monsta Vape Fruity
If what you're looking for is a great all round fruity vape without the cooling undertone that often accompanies it, then look no further! The Monsta Vape Fruity range is a mouth-watering mix of fruit flavours that are refreshing but without a hint of menthol or mint. The range currently features six flavours;
Citrus Punch
Geeky Melon
Screamo Mango
Strawz Apple
Sweet Sour
Zesty Grappy
These are all available in 50ml shortfills or 3x10ml 6mg packs.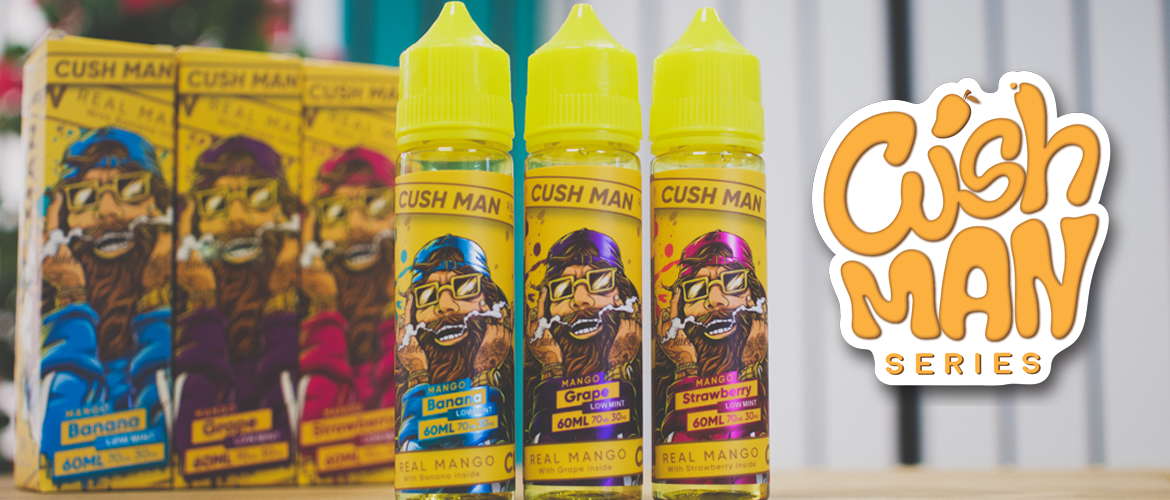 4. Cush Man Series
The Cushman Series is a range of e-liquids from the brand Nasty Juice, and is derived from the popularity of their original mango flavour, Cush Man.
All three flavours in the series have the original Cush Man mango flavour and the 'low mint' cooling sensation that we all know and love from the Nasty Juice range.
The range comes in the flavours Mango Grape, Mango Strawberry, and Mango Banana, all are available in 50ml shortfills; and each one is a tropical taste sensation!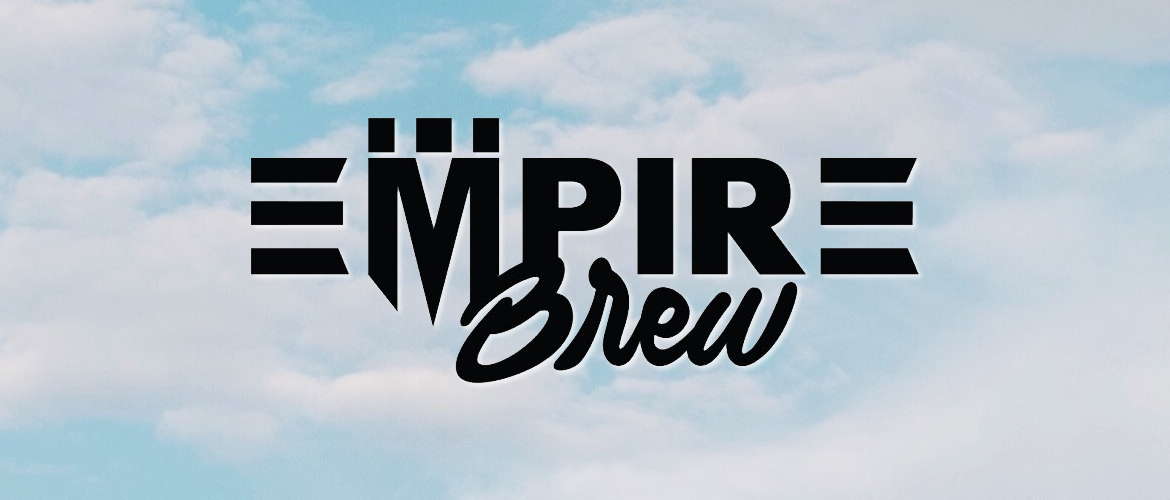 3. Empire Brew
Unlike most other e-liquid ranges, Empire Brew allow you the option to adjust the liquid to suit your own taste. Inside your box of Empire Brew comes the 50ml shortfill of your chosen flavour, but there is also an e-liquid chiller shot.
This shot contains 2ml of extremely concentrated e-liquid chiller and allows you to add as much or as little of a cool undertone to the juice as you would like.
The range currently features five flavours;
Mango Apricot
Apple Cucumber
Mango Blackcurrant
Ice Lemonade
Mango Lychee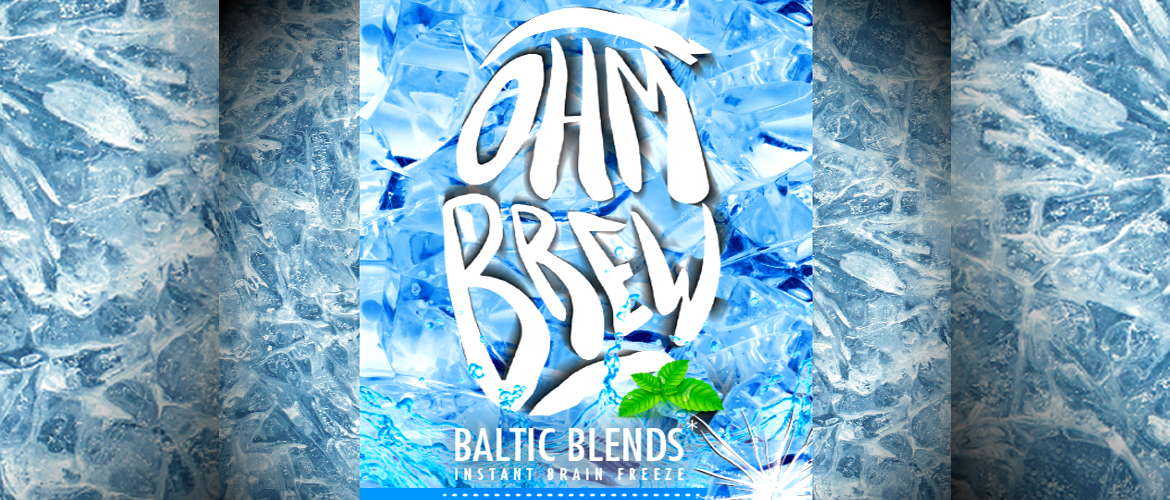 2. Ohm Brew Baltic Blends
If you haven't yet tried the Ohm Brew Badass Blends range, then maybe you have been living under a rock?! But if you have tried them then you'll know that they are some seriously flavourful liquids!
What you may not know is that Ohm Brew recently launched an additional range of Baltic Blends, which features some of their much-loved original flavours but with an icy cold twist. There are currently 6 flavours;
Iced Blue Slush
Iced Freaky Fruits
Iced Groovy Grapefruit
Iced Punchy Pineapple
Iced Tangy Twister
Sensation X, a seriously cold menthol!
This range is available in 50ml shortfills, so why not see what your favourite flavour tastes like with a Baltic Blend twist.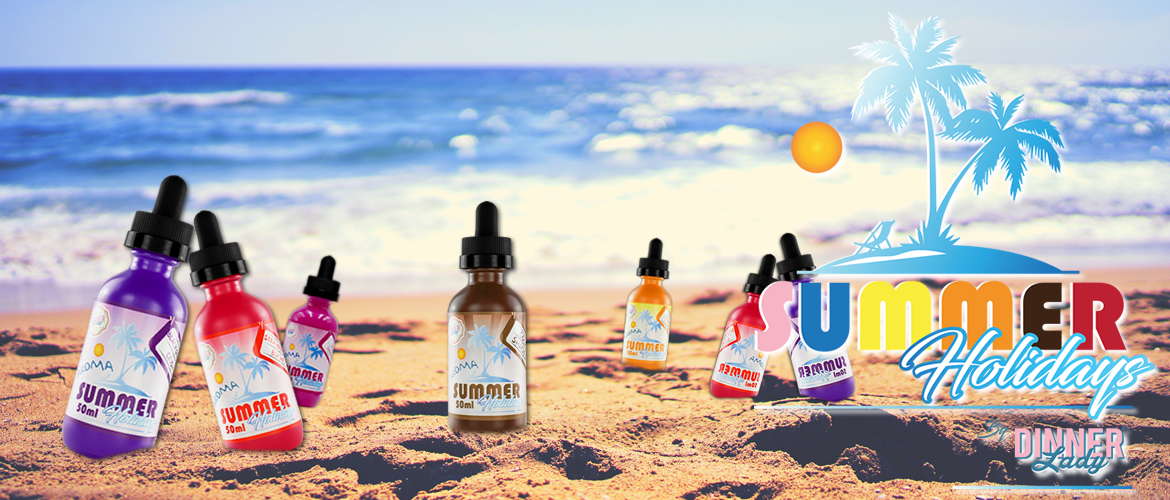 1. Summer Holidays by Dinner Lady
In case the name didn't give it away, this range is full of perfect summer flavours that will turn even a rainy UK day into a tropical beach paradise.
Each flavour features a different summer holiday related name and is bursting with cool, summer inspired flavour. There's a whopping seven available flavours, so there is bound to be an all day vape for everyone. Choose from;
Black Orange Crush
Cola Cabana
Strawberry Bikini
Cola Shades
Flip Flop Lychee
Guava Sunrise
Sun Tan Mango
Available in 50ml shortfills or 3x10ml 6mg packs from stores or our online vape shop!
So, if you fancy finding your perfect summer flavour, or just trying something a little bit different, head over to our website or pop in to one of our 25+ UK stores to try out our Top 5 and find your favourite.
If you have a favourite summer vape that we didn't mention let us know using #AllSummerVape and #VapeWithEvapo!