New Arrivals: Six Licks
Six Licks set out to do something different. It's not just a juice, it's a lifestyle. Smashing their way through the scene since launch, picking up 3 awards in less than a month for their branding and flavours. Try them and you'll find out why.
This is pure fun with ball pit and juice pong tournaments at events worldwide. Hang with the Six Licks squad and you can see why your Instagram feed is flooded with photos as it's become a community.
See the excitement around Six Licks at The Vaper Expo 2018.

All Day Vape
It's a phrase that gets thrown around but here are 6 flavours in 100ml shortfill where you will find the flavour for you, if not all 6.
You can try the complete range at your nearest Evapo store or order from our online vape shop!

Love Bite 
Double award winner for Fruit of the Show at The Vaper Expo and Best Fruit Shortfill at Vape Jam! It's time to get bitten by Love Bite!
Blood orange grapefruit – Once bitten, twice shy… or so they say. This blood orange and grapefruit medley will always keep you curious.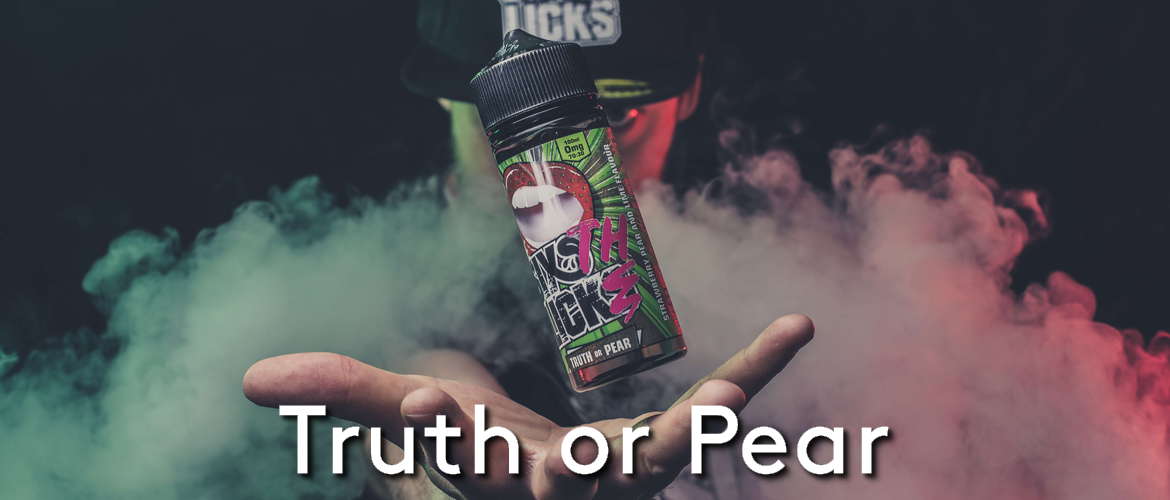 Truth or Pear
Do you dare? The Sixth Lick and many believe to be the best yet. Over a thousand people flooded their Expo stand for its launch. Seeing is believing, believe the hype.
Pear strawberry lime – This medley of ripe strawberries tart lime and fresh pears is that good we dare you to vape something else!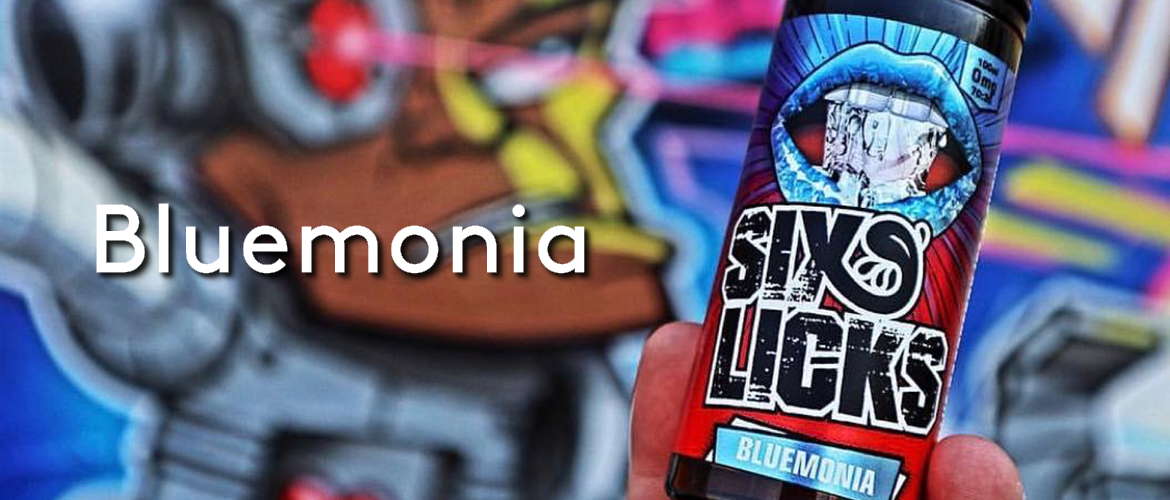 Bluemonia  
An infectious fusion of raspberries and ripe blueberries, frozen and blended into a deadly all day vape… many have searched, however none have found the cure for Bluemonia.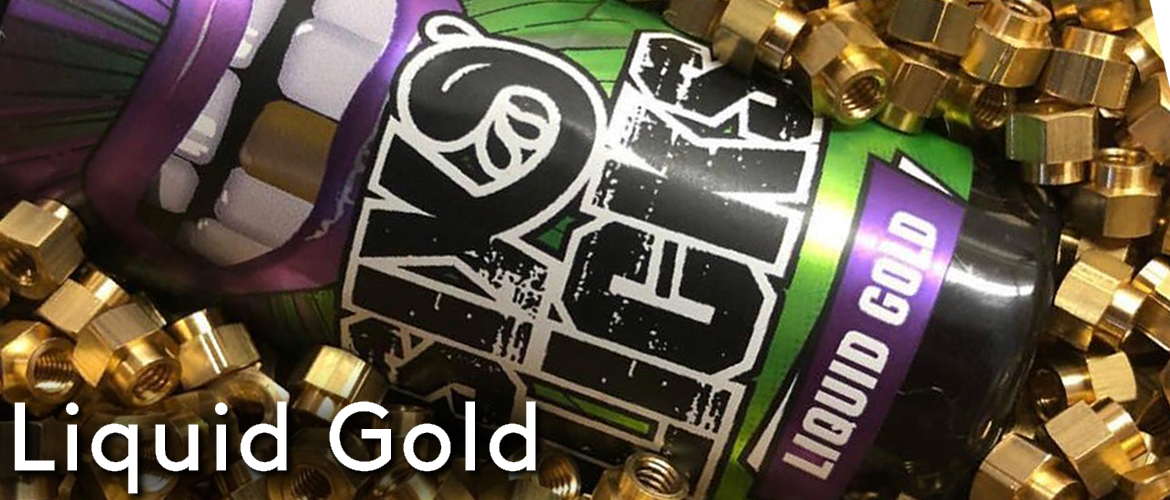 Liquid Gold
All that glitters is Liquid Gold – "Something considered to be precious, beautiful, or of the most superior quality" as is this perfect combination of juicy blackberries, pink raspberries and a tingle of apple to finish off this precious liquid.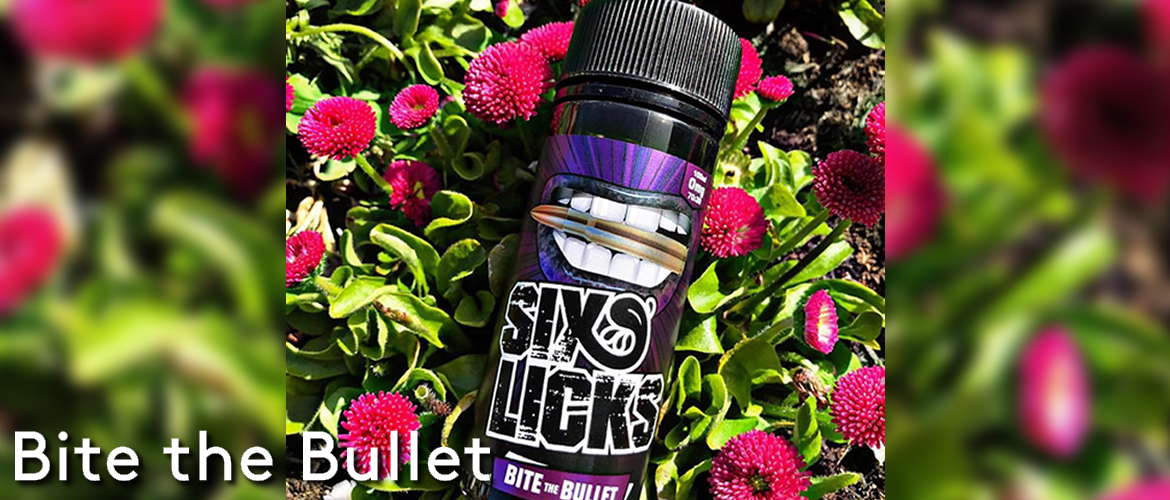 Bite the Bullet 
Accept the inevitable, there is no liquid that comes close to this secretly guarded recipe that can only be described as black fruits that have seen the dark side.

Melon on My Mind
Some say this combination of melons is that good its sent people crazy, all we know is that we can't stop thinking about how perfect it is!
Honeydew melon ice – Some say this combination of melons is that good its sent people crazy, all we know is that we can't stop thinking about how perfect it is!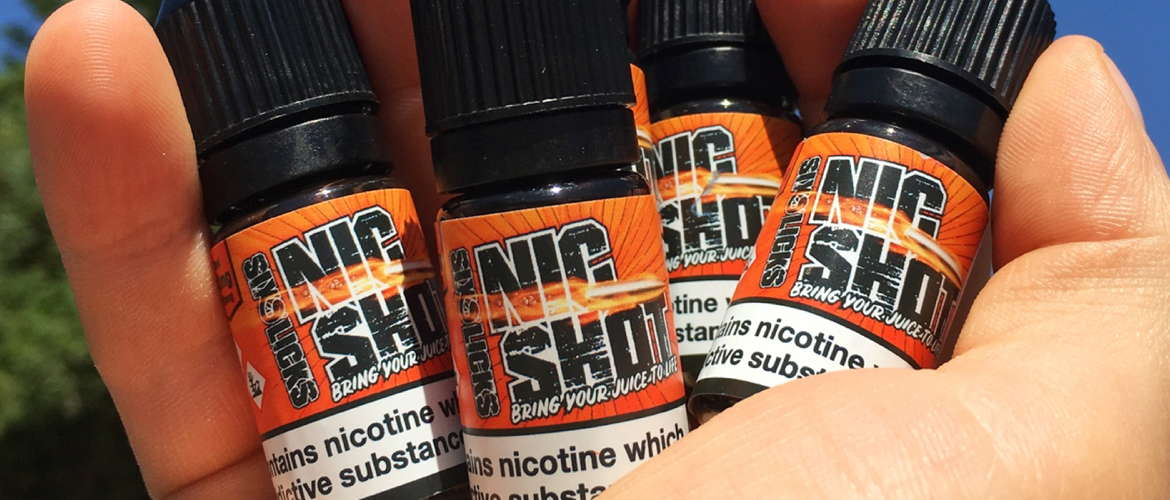 Six Nic's
Bring your juice to life! Keep it Six Licks with your nics and bang these bad boys in your juice. For 3mg nicotine, you'll need 2 nic shots per 100ml shortfill.
Six Licks set out to create something clean, something simple and something for all. Their flavours are a result of months of sourcing ingredients from across the globe. They wanted something truly special, were determined to settle for nothing than the best and we can confirm they have done exactly that!
Head to your nearest Evapo to try them all or order them directly to your door from our online store here!