Get Ready For Summer 2019 With New E-Liquids
As summer approaches it's a great time to switch up your e-liquid choices from the comforting winder and spring flavours to a fresh new summer juice!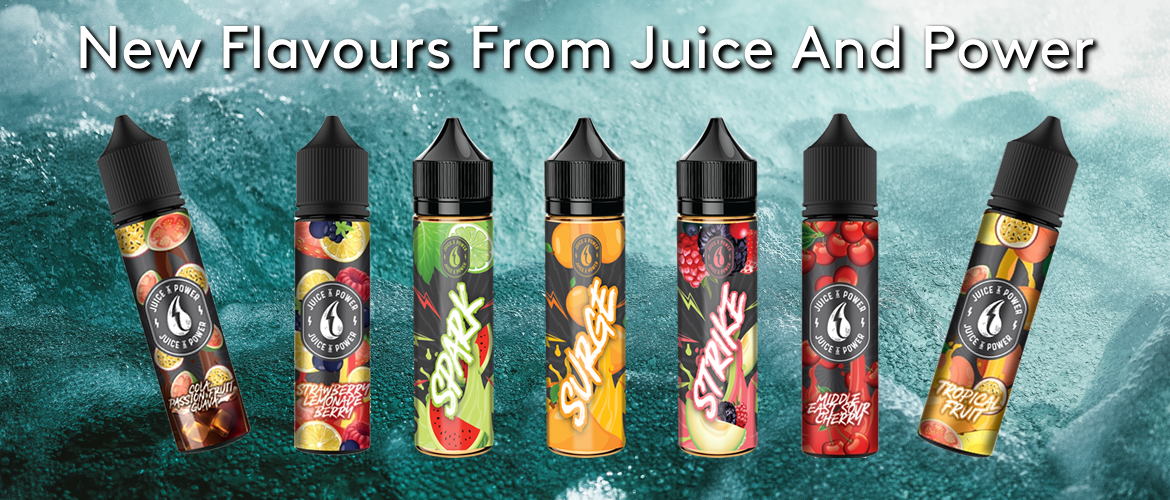 New Flavours from Juice And Power
Cola Passion Fruit Guava – Quench your thirst with this mix of fizzy cola and exotic passion fruit with notes of guava.
Strawberry Lemonade Berry – The traditional summer time drink has had a revamp; a delicious and refreshing lemonade infused with juicy summer berries.
Strike Melon Berries – Ripe and juicy melons collide with freshly picked wild berries in this explosive all day vape.
Middle East Sour Cherry – If you're looking for a taste bud tingling new juice, you won't be disappointed by the exotic and zingy taste of middle east sour cherry.
Spark Watermelon Mojito – Let yourself be transported on an island getaway with the perfect combination of luscious watermelon, zesty lime and a twist of mint.
Browse the entire range of Juice and Power, including the new range, on our online store here.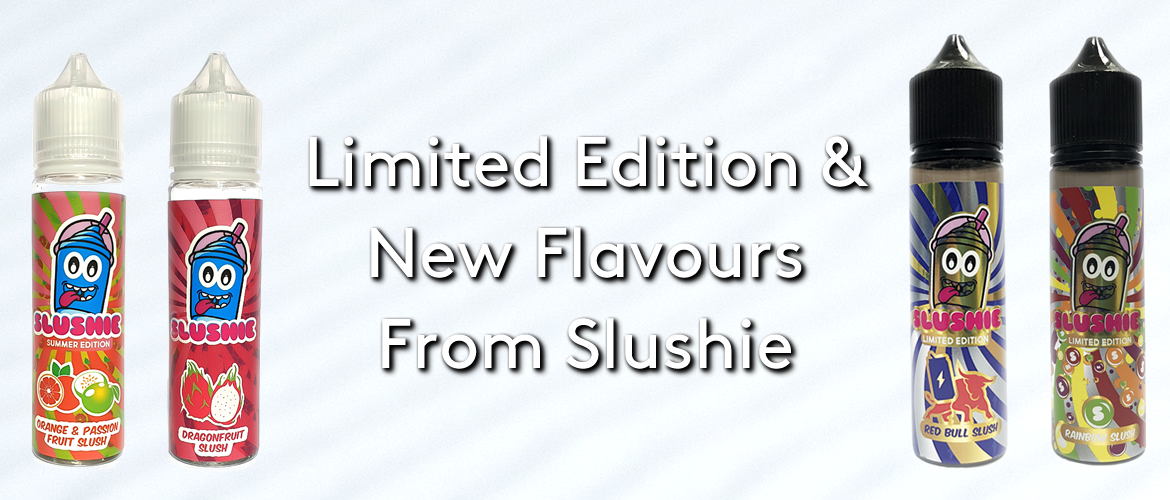 New & Limited-Edition Flavours from Slushie
Blackcurrant Lemonade Slush – A new take on a classic; ice cold lemonade combines with the tart and sweet taste of blackcurrants, perfect for relaxing on a summer's day.
Orange & Passion Fruit Slush – A mouth-watering medley of freshly sliced oranges and delicious passion fruit.
Apple & Blackberry Slush – A perfectly British summer time mix of crisp red apples with beautifully bursting blackberries.
Dragon Fruit Slush – The unique taste of dragon fruit with a chilling slushy finish.
Red Energy Slush *Limited Edition* – Get a kick from this enjoyable energy drink flavour laced with icy slushy notes.
Rainbow Slush – Reminiscent of your favourite childhood sweets but with a modern slushy twist!
Browse the entire range of Slushie, including the new and limited edition range, on our online store here.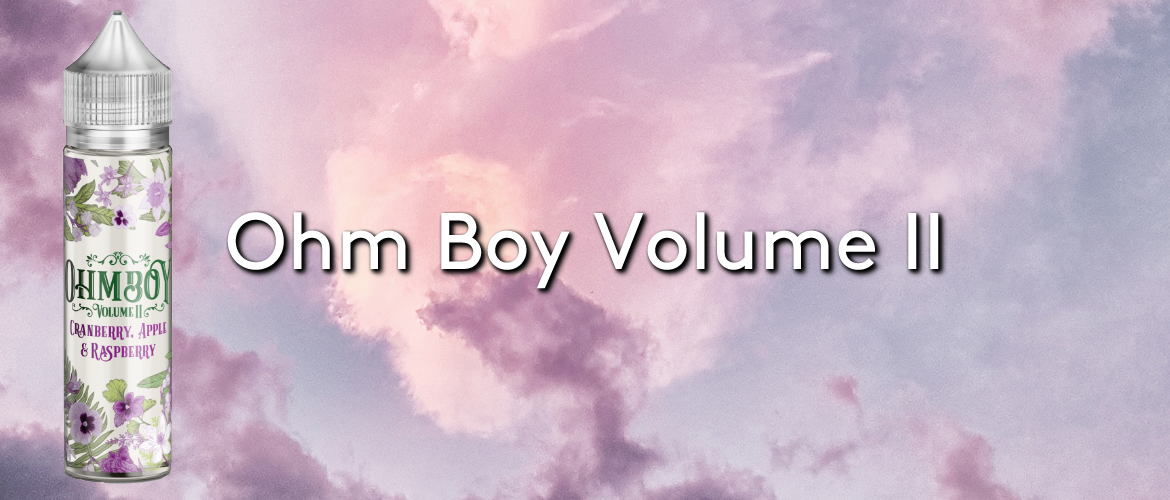 Ohm Boy Volume II
Cranberry, Apple & Raspberry – Sour cranberries are perfectly blended with luscious apple, paired with the zingy sweetness of freshly picked raspberries for a lip-smacking fruit fusion.
Browse the entire Ohm Boy Volume II range, including this new flavour, on our online store here.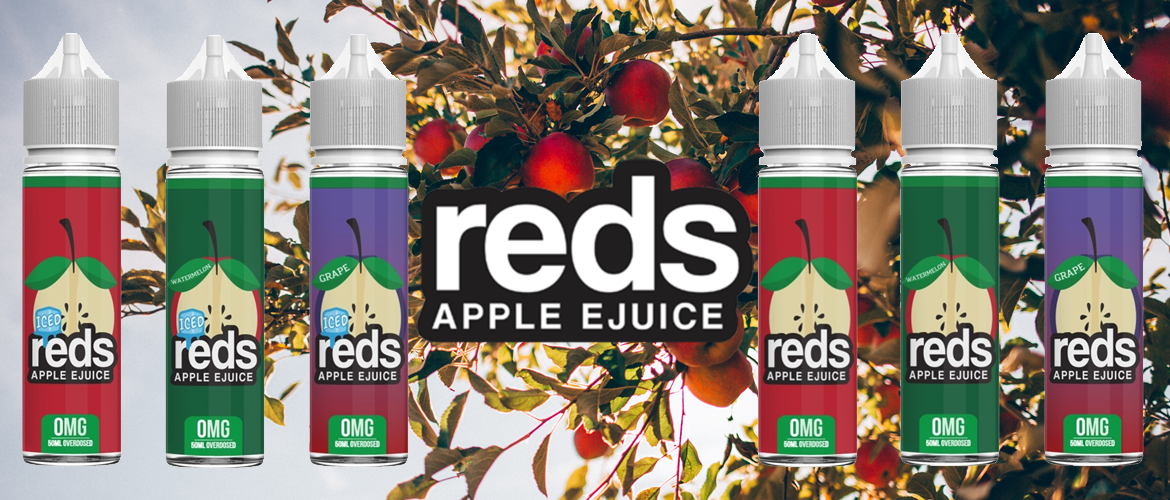 Reds Apple Ejuice
Reds Apple Ejuice is a range of flavours, all with a delicious red apple juice base.
Apple – Crisp red apple juice, also available as an iced red apple.
Grape Apple – The apple juice base is perfectly complimented by the deep aroma of black grape, also available as iced grape apple.
Watermelon Apple – A mouth-watering combination of apple juice and the fresh and juicy taste of watermelon, also available as iced watermelon apple.
Browse the entire range of Reds Apple Ejuice on our online store here.
If you are looking for a new e-liquid for summer and some of these flavours are tickling your fancy, pop in to your local Evapo store to give them a try, or shop the full range on our online vape store.