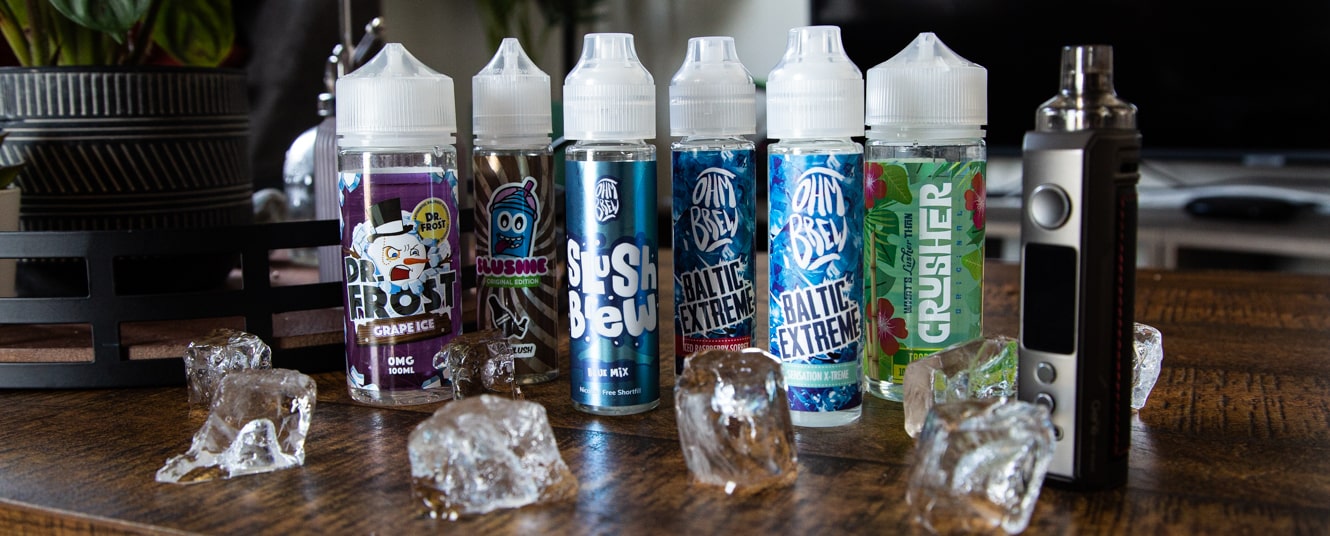 Let's face it, us Brits love to complain about the weather, hot or cold, rain or shine, we're never really happy. If you're anything like me then almost every conversation you are having revolves around it being too hot, and your every thought is consumed with ways to combat the heat. In the interest of keeping cool, take a look at our top picks for icy e-liquids that will help you beat the heatwave.
Iced raspberry sorbet
Sensation X
Cola slush
Blue slush
Grape ice
Tropical ice
If you're looking pick up a cooling e-liquid to beat the heatwave, pop in to your local Evapo store or shop our full range of e-liquids from the shade on our online store.