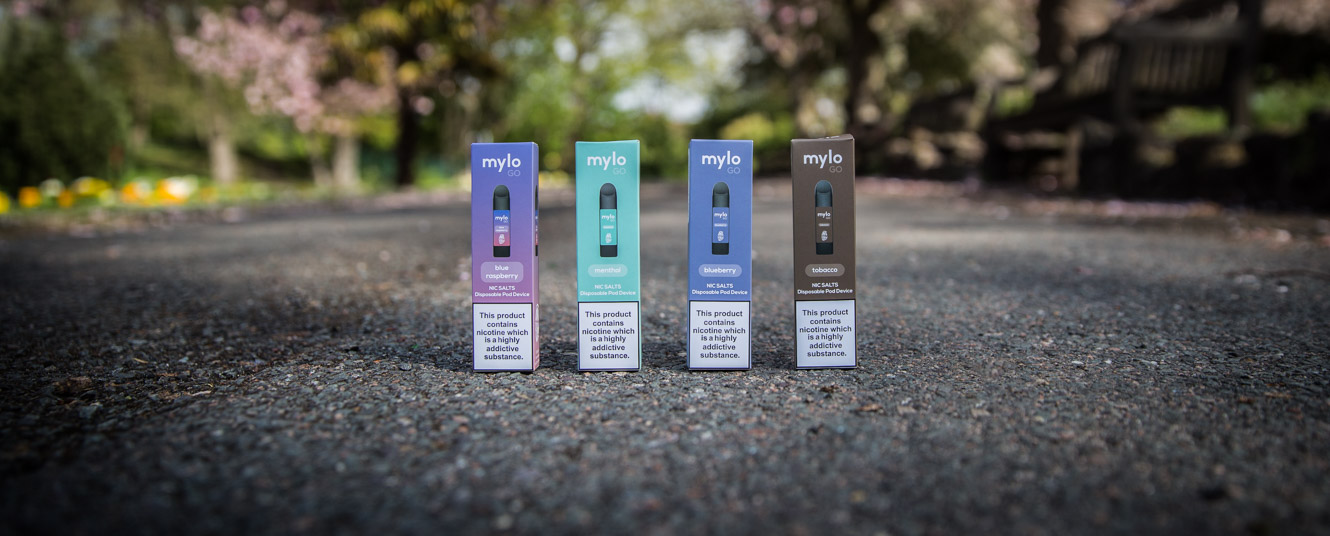 Disposable devices can be a really useful tool for both existing and new vapers. we've recently expanded our range of disposable vapes, so there are even more options to choose from!
What are disposable vapes?
As the name suggests, these are a completely closed system with a pre-charged single use battery and pre-filled e-liquid tank. Once the e-liquid has been used up, the device can be disposed of.
Disposable devices are a great way for new vapers to get an idea of how an e-cigarette could work for them. They are ready to use so require no setup or prior knowledge of how to use an e-cigarette. This gives an idea of the feel of an e-cigarette without making a big investment or the need for additional products. Although they are not designed for long term use, they offer a great stepping off point for new users.
They also offer a fantastic option to current vapers as an inexpensive backup device. For example, I like to keep one on me should my primary device run out of battery unexpectedly.
They are perfect for occasions like festivals when it may be inconvenient to carry a large device and multiple bottles of e-liquid. Packing a few disposable devices not only saves room but eliminates the need to charge during your time there, and should one get lost you will not need to worry about replacing your whole device set-up.
Mylo GO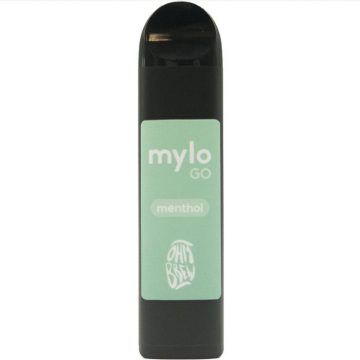 The Mylo GO is designed to be ultra-convenient; pre-filled and pre-charged so it is ready to go whenever you are. It features a compact design, perfectly fitting in a pocket for when you are on the go. The built in battery offers plenty of power for a satisfying and consistent draw, with an airflow design that closely mimics that of a cigarette to feel familiar to new vapers.
The device comes prefilled with 1.2ml of 18mg/ml e-liquid, offering around 200 puffs per device. There are four flavour options to choose from, all with a nic salt formula for a smooth and satisfying vaping experience. The tobacco or menthol flavours are a great option for those looking for a traditional and familiar flavour that closely replicates that of a cigarette, ideal for those who are first making the switch from smoking to vaping. They also offer a blue raspberry or blueberry option for those looking for a fruitier taste.
Existing vapers may recognise these flavours as the Mylo GO devices are filled with Ohm Brew e-liquids. This also means that if you are using a Mylo GO to give vaping a try, and find that one of the flavours works really well for you, you can continue using the flavour you love once you move on to a more permanent device.
Geek Bar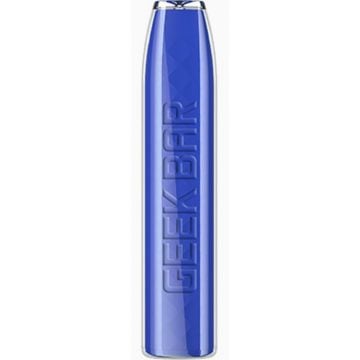 The Geek Bars are another great option for disposable vapes. They have a slightly larger design than the Mylo GO, but still maintain a compact and discreet design. The built-in 500mAh battery and 2ml of e-liquid allows for at least 575 puffs per device which they estimate to be equivalent to 48 cigarettes. They are quite a long lasting option, ideal if you are going away for a weekend.
Just because they are a disposable vape does not mean that they skimp on the design, with a sleek exterior that feels luxurious and looks stylish. As it is a completely closed system and has a hard, sturdy shell that makes it very resilient.
We currently have 10 flavours options to choose from, ranging from menthol or tobacco, to slightly more exotic flavours like banana ice and Lychee ice. The flavours are easily distinguishable by the device colour, and the despite being a 20mg/ml nicotine strength, they have an extremely smooth inhale due to the nic salt formula.
If you are looking to quit smoking, and want an easy way to give vaping a try, disposable devices are a fantastic option. Pop in to your local Evapo store or head over to our online vape shop to take a look at our full range of disposable devices and explore the flavour options available.