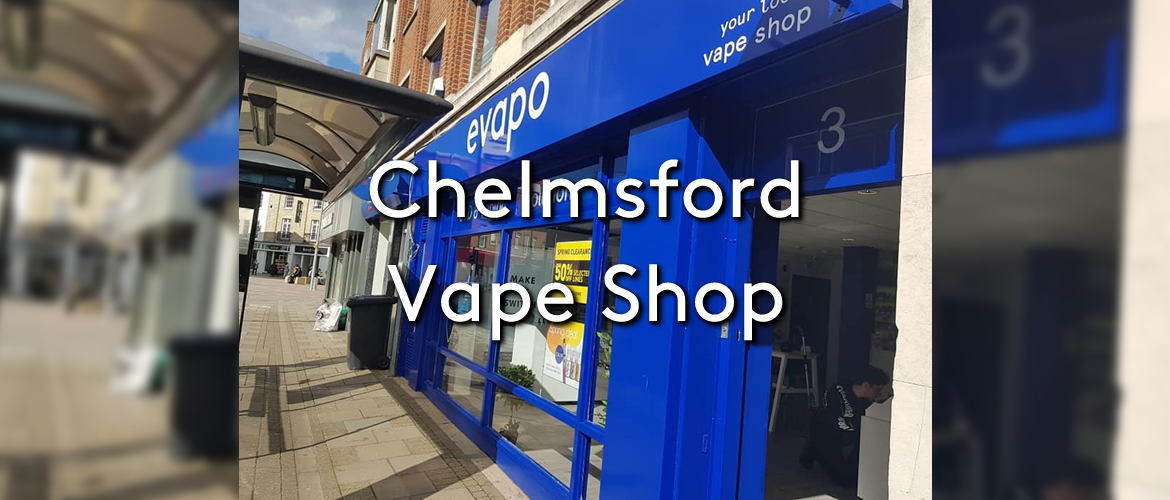 Chelmsford Vape Shop
The Evapo team has now grown to include over 30+ stores in the UK, and we are excited to announce our newest vape shop to open in Chelmsford, Essex.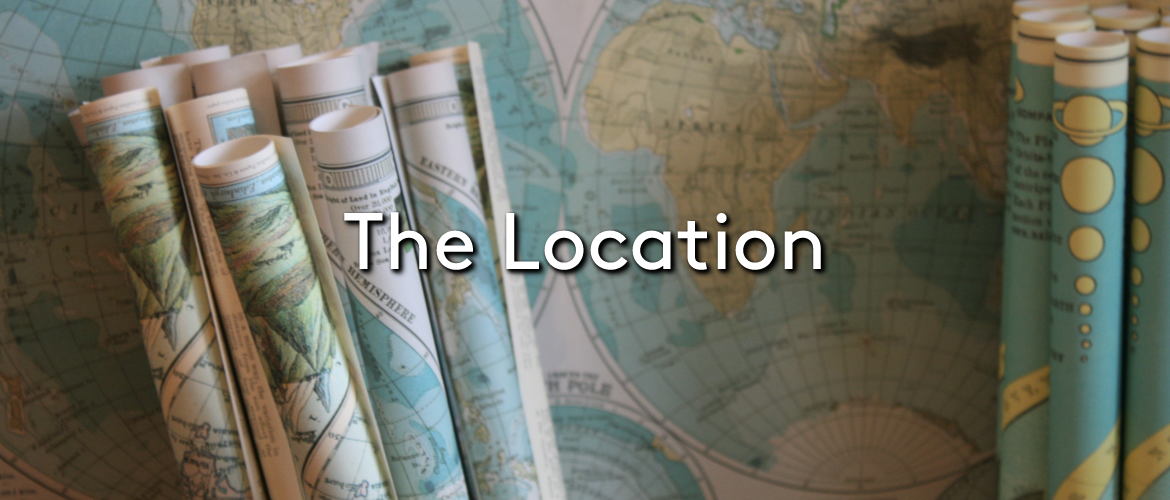 The Location
Chelmsford has been a hub of activity since the 12th Century when a bridge was commissioned to be built over the River Can and the town were granted permission to construct an under-cover market operating from Tuesday – Saturday every week.
This original market place has grown to now play an important part in the city centre to this day.
Our new store is located opposite the entrance to High Chelmer Shopping Centre, next door to Waterstones and across the road from Top Shop!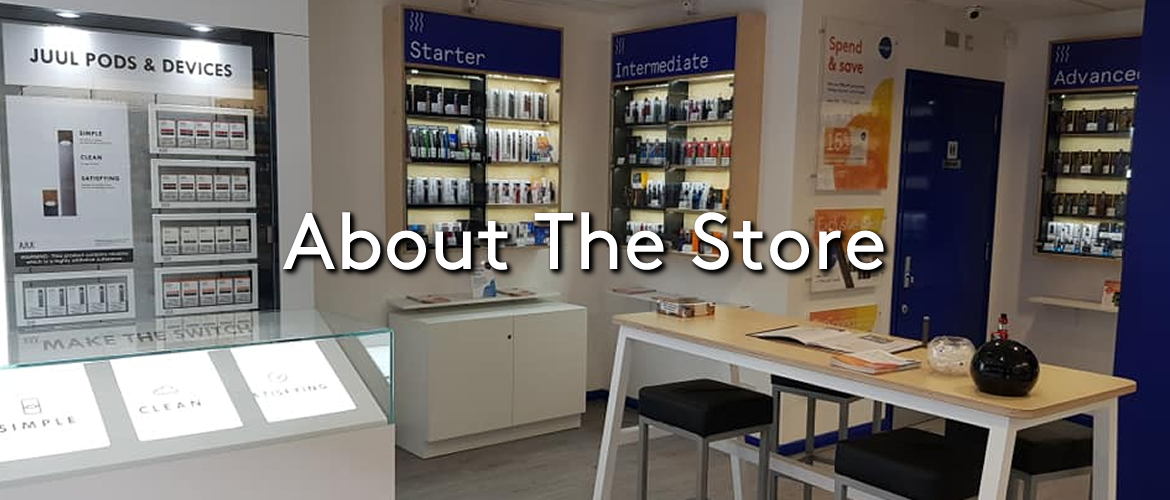 About The Store
The Chelmsford Evapo Vape Shop store offers a wide range of devices and tanks including SMOK, VOOPOO, Vaptio and Aspire at competitive prices, in addition to a huge range of different e-liquids such as Ohm Brew, Dr Frost, Vampire Vape and Six Licks, with over 800 products available in store including a comprehensive line of CBD products.
The flavour bar has over 200 different e-liquids available to try before you buy, helping you rest assured that you have chosen the perfect flavour to suit you, and with a handy flavour menu so you can pick the exact flavour profiles you are looking for.
We are also proud to offer a JUUL counter where customers can test out a JUUL device and sample the different flavour pods available.
Our Chelmsford team, headed up by Store Manager Sunil, are there to help with all your vaping needs whether you have been vaping for years or are just starting out.
We strive to make every smoker a vaper, and our team are highly trained to help you make the switch from smoking to vaping, as well as answering any questions or queries you might have.
About Evapo
The past 5 years have encompassed a lot of victories and leaps forward, both for Evapo and for the vaping industry in general.
Our company has grown to be a recognised name amongst vapers standing for quality, knowledge and choice, with our 30+ stores and online vape store offering a huge range of vaping and CBD solutions allowing us to offer a solution to suit every customer.
Over the coming years we hope to continue to grow and be able to offer our expertise and product range in more and more cities across the UK, continuing to help customers find an alternative solution to smoking.
So, why not pop in to our new Chelmsford vape store today! Meet the team, sample some of the e-liquids we offer and take a look at some of the latest devices on the market!