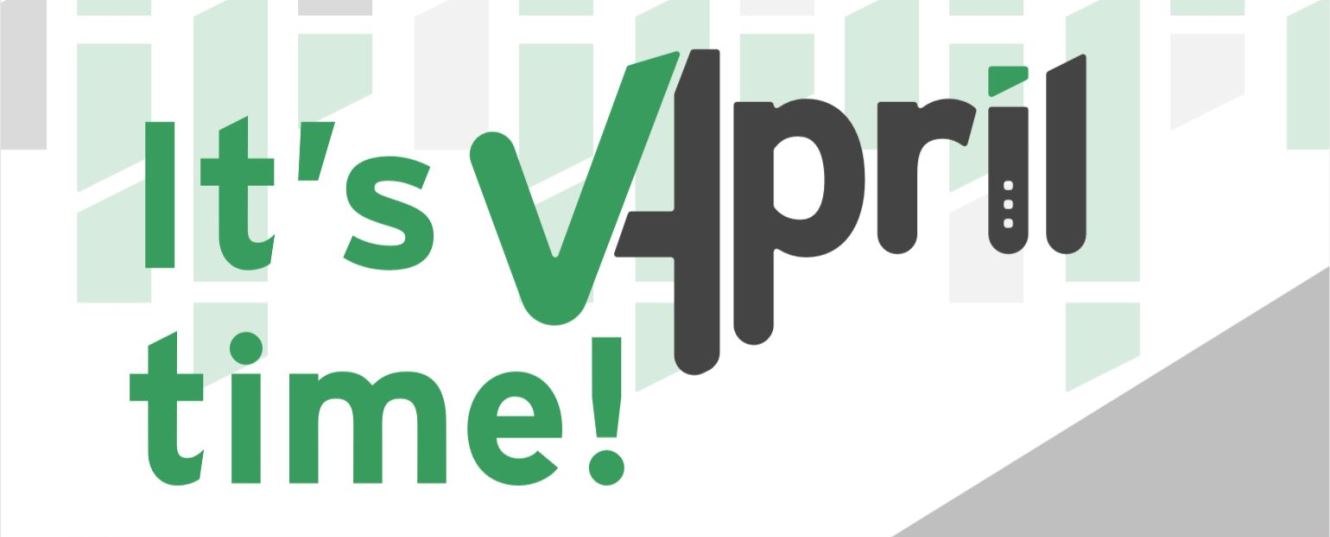 VApril 2020 is just about to get started, and it is the perfect opportunity to make the switch from smoking to vaping.
What is VApril?
VApril is an annual vaping awareness campaign that takes place throughout the month of April, organised by UKVIA (UK Vaping Industry Association), to help spread the word about the benefits of making the switch from smoking to vaping and offer advice, support and guidance to everyone choosing to get started on their stop smoking journey.
While around 3 million people in the UK have successfully made the switch to vaping, 40% of the 7 million UK smokers still have not tried an e-cigarette. So, VApril is helping fight the misinformation around vaping and providing those who would like to quit smoking with the help of an e-cigarette get access to the information and advice they need to successfully make the switch to a less harmful alternative to smoking.
Support for new vapers
The VApril Hub has tonnes of information to help support new vapers, from their 4 step switch on to vaping plan devised in association with the New Nicotine Alliance, to FAQs answered by vaping experts. Whether you are unsure what device you should choose, want more information about how vaping is less harmful than smoking, or you don't know what nicotine strength you need, you can find all the answers through the VApril online resources.
Reasons to switch
• Public Health England has found e-cigarettes to be at least 95% less harmful than smoking, and you could start to notice small improvements in your health and wellbeing within just a few days of making the switch.
• E-cigarettes has been found to be one of the most effective forms of alternative nicotine delivery and can increase your chances of a successful stop smoking attempt by up to three times.
• It has been found that the average smoker spends 3.5 times less on vaping than they did on smoking, so you could save money as well as feel better.
• Many vapers report feeling less stressed since making the switch.
VApril 2020 at Evapo
While our retail stores may be closed for the time being, we are doing everything we can to continue to support vapers new and old through this turbulent time. Our customer service team is on hand to offer advice and answer any questions you may have about making the switch and what options will best suit your needs. You can reach the team by phone on 020 3962 0965, email us at info@evapo.co.uk or use the handy live chat function on our website.
We have a huge range of solutions for new vapers, from user-friendly and effective starter kits like the Tesla Innovator kit, Vaporesso Orca Solo Plus kit or SMOK Nord, to e-liquids in a huge range of flavours and nicotine strengths like the Ohm Brew 50/50 range. Our online store delivers across the whole of the UK, with free Royal Mail First Class delivery on orders over £20, or the option of Next Day and Saturday delivery for a small extra cost.
Sources