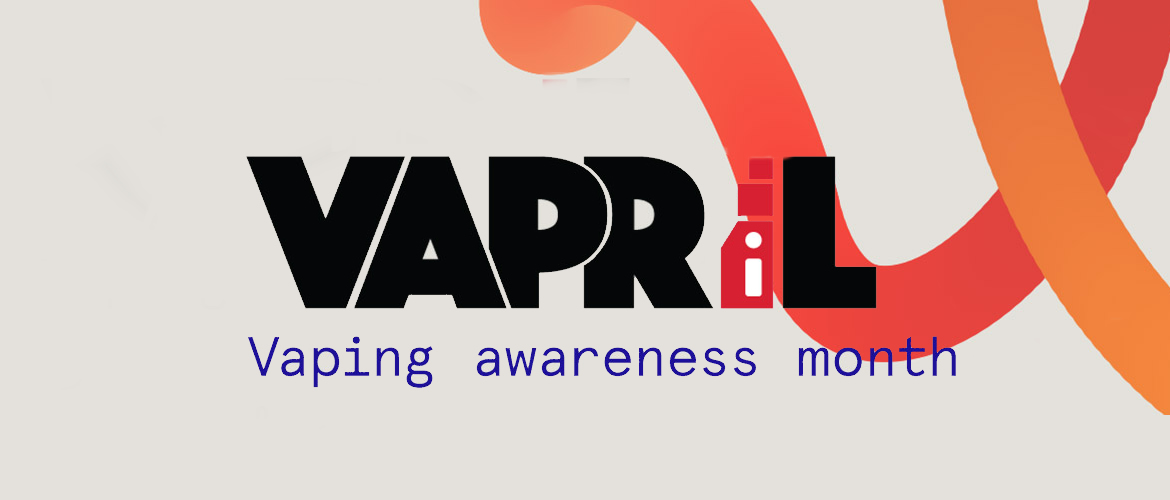 VApril
For the month of April, the UK Vaping Industry Association (UKVIA) have organised a month-long event to encourage smokers to try vaping as a stop smoking tool. Here at Evapo we will be taking part in this event and will even be offering free vaping advice across all of our stores!

What Is VApril?
VApril is a nationwide awareness campaign run by UKVIA to help the spread of knowledge about vaping and its public health benefits compared to smoking.
The VApril event will help to bring the public together with their local council, public health authorities and vape shops in order to encourage some of the 7 million people in the UK that still smoke to join the 1.5 million people who have completely given up with the help of a vape device.
Throughout the month we will all be working to bring vaping to the forefront, in an effort to help people understand the truth about vaping and combat the 'fake news' that has led many people to falsely believe that e cigarettes are as dangerous as smoking. There is so much contradictory information about vaping circulating, it can be hard to know what to believe.
But with many health organisations including Public Health England, Cancer Research UK and Royal College of Physicians, supporting and even promoting vaping, it is so important that the correct information and positive findings regarding vaping is the information that is being seen by the public.
After Public Health England's (PHE) research into Vaping, the National Institute for Health and Care Excellence (nice) have finally accepted that Vaping is substantially less harmful than smoking, suggesting that GPs should ensure patients know this. This article was published in The Times and can be found HERE.
VApril and the associated parties also aim to inform about how to use e cigarettes as a stop smoking aid, giving information on starter kits, nicotine strengths, and other things that could be confusing or daunting to a first-time user.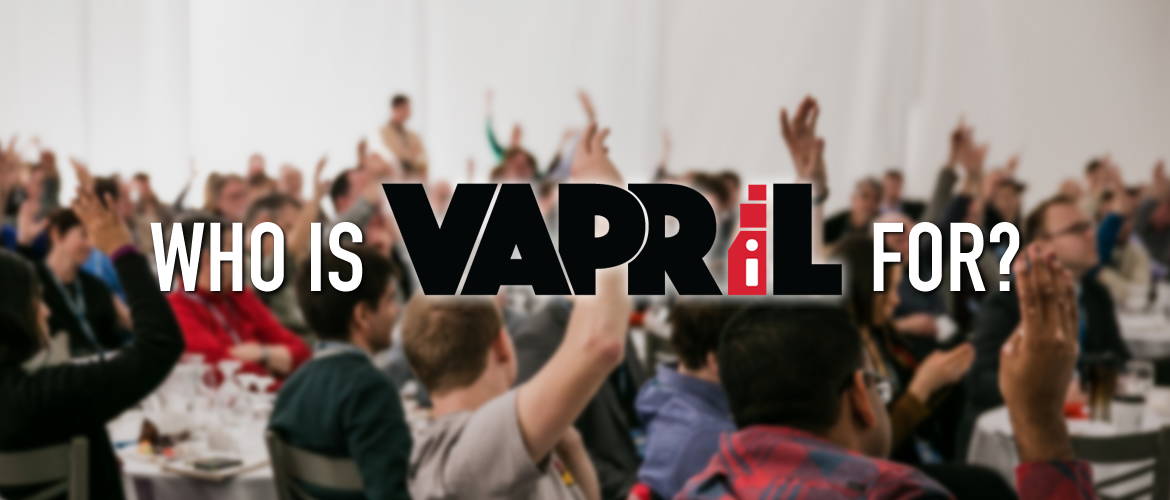 Who Is VApril for?
Although VApril is primarily aimed at helping people who are currently smokers, many of us can benefit from the spreading of information that UKVIA and those supporting VApril are encouraging.
For example, if you are not a vaper but know someone who is and have heard that it is dangerous, being able to learn about the benefits of e cigarettes and how they have been proven to be 95% safer than smoking, could give you the peace of mind that you needed to help encourage them on their stop smoking journey.
For people who are currently smoking, VApril is the perfect opportunity to finally make the change from smoking to vaping and be able to get all the help and advice you will need along the way. We all know that smoking is not the easiest habit to break, but with the correct device, e liquid and support, vaping could be the thing to help you quit!
The VApril website has a wealth of information to help if you plan to take the VApril challenge or know someone who is. They also offer a list of collaborators who are taking part in the VApril event.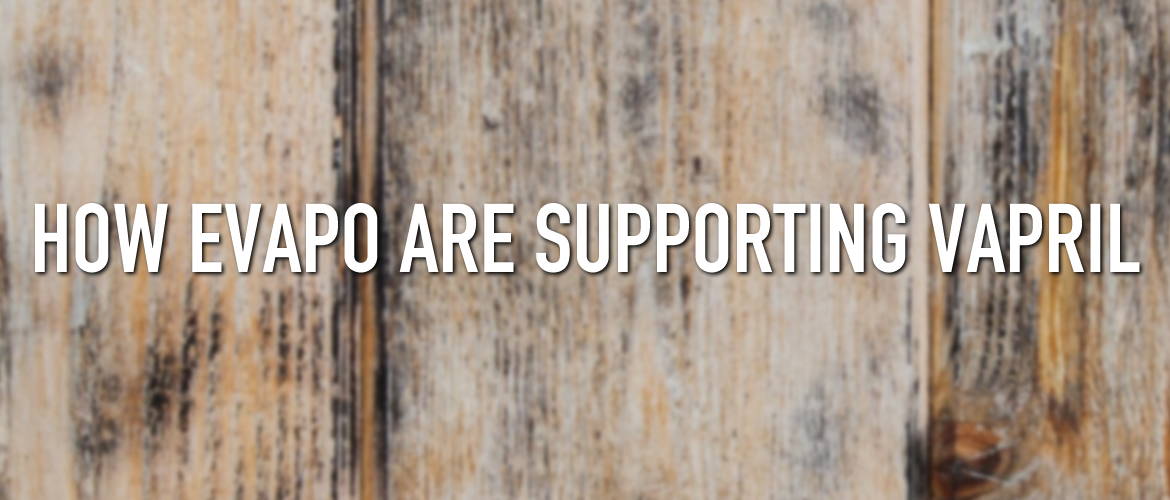 How Evapo Are Supporting VApril
All our Evapo stores will be supporting VApril, with our expert staff available to answer any questions you may have and help you to find the right device for you and get it set up. This is not just for new vapers, we offer continuing support to all our customers at any stage of their vaping journey, so if you are using VApril as a good time to drop your nicotine or get a new device, or would simply like help changing a coil, our team members are always here to help!
We will also have some handy VApril leaflets available which contain information about vaping and VApril, as well as some inspiration and motivation to help you on your stop smoking journey.
Additionally, nine of our stores will also be offering a free starter kit, courtesy of the UKVIA, all you have to do is simply sign up on the VApril website, print out the email voucher and come into any of these 9 stores to claim a free kit, courtesy of UKVIA (limited to the first 50 vouchers in each store during April).
Simply follow this link and sign up to a workshop in your area. The Evapo stores included with the free UKVIA kit are Bristol, Croydon – Crown Hill, Crawley, Islington, Kingston, Leicester, Piccadilly Circus, Uxbridge, and West Bromwich.
The rest of our UK stores will be offering some of the best free vaping advice around and offers across a variety of devices and e liquids in-store. You can find all of our stores details HERE. We also have some great prices on kits aimed at new vapers throughout April in all stores and online, such as the Aspire PockeX for only £19.99 and Innokin Endura T20-S for just £24.99.
So, if you would like to give up smoking and to get involved with VApril, sign up to one of our free workshops, or pop in to your local Evapo store to get all the help and advice you need.
Share your journey using social media and the hashtags #VAprilChallenge and #VapeWithEvapo.