About TPD

TPD came into effect in May 2017 in the UK through the Tobacco and Related Products Regulations (TRPR) and retailers, manufacturers and users of vaping kits have objected against some of the guidelines due to them being without background or justification.
Here are some of the restrictions put in place by TPD:
10ml E Liquid Bottle Size

E liquid bottles containing nicotine are now restricted to a maximum 10 ml size. You'll have noticed all those 30ml Glass bottles vanishing from the shelves.
Now you'll notice with some brands you'll get 3 x 10 ml bottles in a box, for the price of the original 30 ml glass bottles!
The other way around this is the growth of nicotine shots – simply buy your e liquid in a larger bottle in a 0 mg/ml nicotine strength – such as the 50 ml Ohm Brew range – and then add your choice of nicotine shot.
Product Approval / Requirements

The TPD regulation means that products now must go through a quality control to make sure they're up to standards and have the correct warning labels. You'll notice that some products, including non-nicotine products, will have a warning stating that the device contains nicotine.
One of the most welcome guidelines is that now all tanks must be designed to be leakproof!
Maximum Tank Capacity of 2 ml

Tanks have been limited to holding a maximum of 2 ml under TPD, meaning all manufacturers must make their tanks hold only 2 ml of E-Liquid to be compliant.
This is a pain for users of vape kits as this means that you'll be spending more time refilling your tank more frequently.
Different brands and manufacturers offer a variety of methods to allow you to increase the capacity of your tank!
Tank Extension Kits
A tank extension kit comprises of an extended glass (with a metal chimney extension if needed) allowing the tanks to remain sealed and leakproof but hold more e liquid.
Some examples are the SMOK TFV8 Baby Beast tank. Straight out of the box these tanks hold 2 ml to be compliant with TPD. Although SMOK offer an extension glass kit for people whom want to hold more liquid in their tanks; easily understandable who wants to be filling their tanks every 20 minutes?
These glass kits come with an extended glass piece & a metal chimney pipe which attaches to the inside of the tank to remain sealed; no leaking!
Alternatively, the SMOK TFV8 Big Baby EU Tank that comes included with the SMOK T-Priv Kit allows you to use TFV8 Baby Beast coils with the metal chimney adaptor found in the box allowing you 3.5 ml of space in the tank; which we're all happy to hear!
Aspire also offer an adapter kit consisting of a larger glass section & metal chimney allowing users of the Nautilus X to increase their capacity to 4 ml!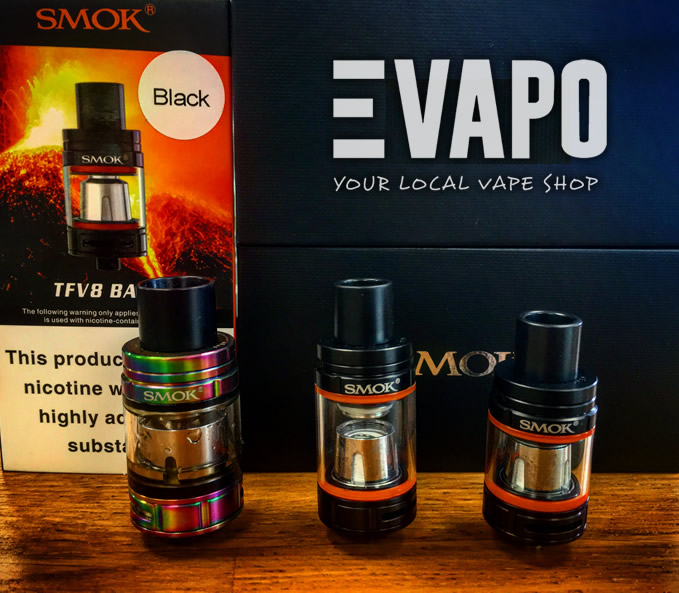 Slimmer Coils

Another alternative to increasing tank capacity includes using slimmer coils! This can be seen in the Aspire Cleito EXO tanks!
The Cleito EXO comes with slightly thicker EXO coils meaning users can only hold 2 ml of E-Liquid in your tanks at a time; install one of the normal fully compatible Cleito coils (0.2 or 0.4 ohms) and you'll be able to hold 3.5 ml in your tank! This means less filling and more vaping!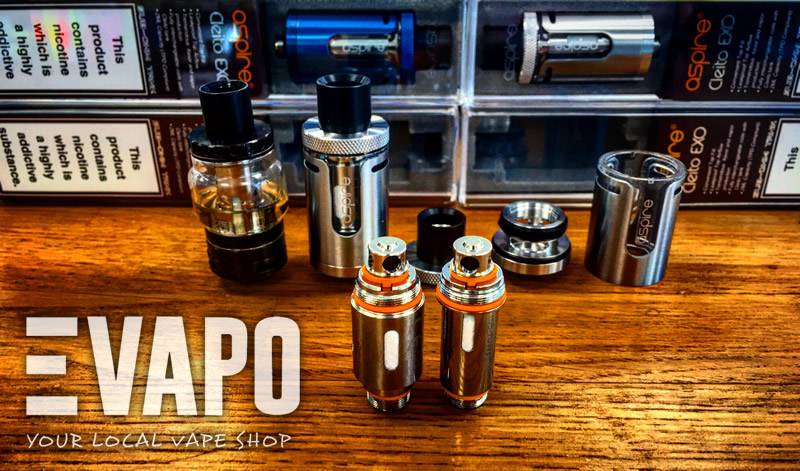 RTAs & RDTAs

For advanced vapers there is also the option of using RDTAs and RTAs that hold more than 2ml of E-Liquid. Whether or not they are subject to TPD is still a grey area despite the law already being in place. Some manufacturers are working around it by supplying the tank with a 2 ml capacity glass and including an extension glass with the kit.
The Vandy Vape Kylin RTA for example comes with a 6ml chimney and Pyrex glass!
You can take a look at all of the glass replacements available at our website www.Evapo.co.uk.
If you have any queries about how you can increase your tanks capacity you can visit any of our 23 UK stores, message us on Facebook/Instagram or contact us using our websites live chat.
Don't forget to check out our other Blog Posts also!