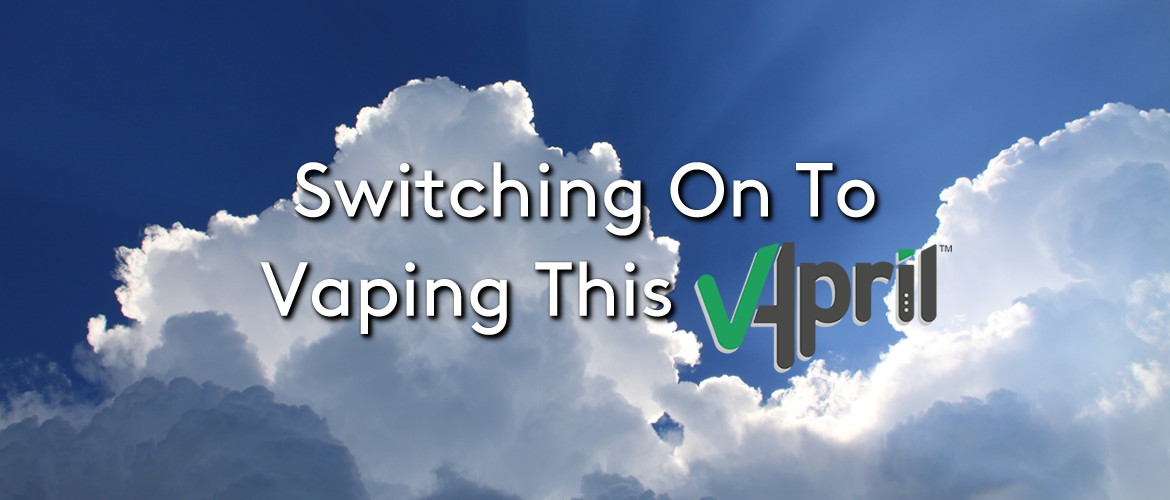 Switching On To Vaping this VApril
VApril is fast approaching, and it provides a great opportunity for the 7 million smokers in the UK to make the switch from smoking to vaping with expert advice and the support of the nation behind them.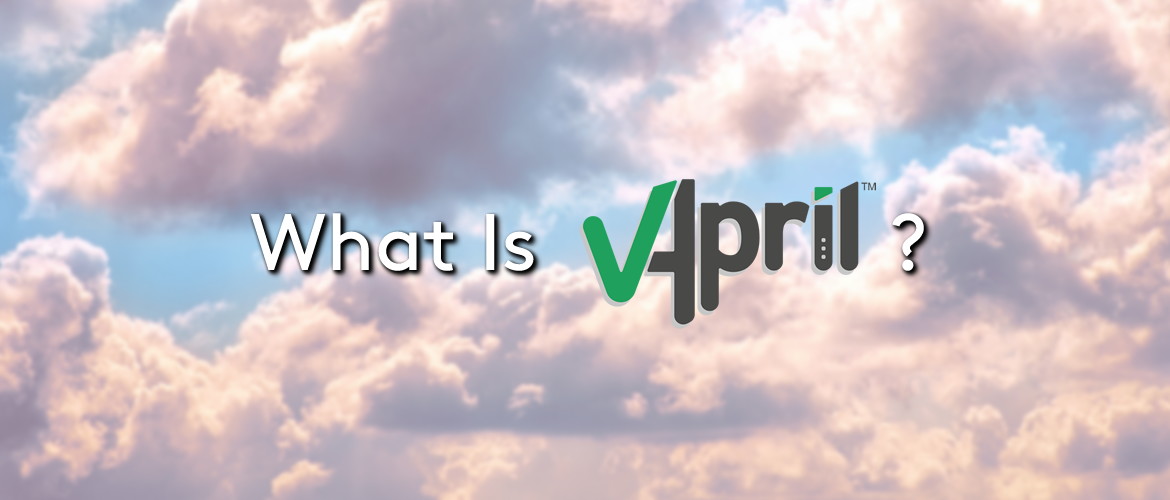 What is VApril?
VApril is Vaping Awareness Month and takes place throughout April. The aim is to spread awareness of the benefits of using an e-cigarette as a nicotine replacement therapy, and to encourage smokers to reach out to local vape shops and stop smoking clinics to get help and advice in giving up smoking.
It is an unfortunate fact that there is a lot of scaremongering and misinformation in the media in relation to vaping. VApril aims to combat this by making all the research and information about e-cigarettes readily available, helping to inform the public about the real facts and figures related to vaping.
An example of this misinformation is that many smokers have not even tried using an e-cigarette as they falsely believe that it is just as harmful as smoking, when in fact research by PHE has found e-cigarettes to be 'at least 95% less harmful than smoking'.
VApril works in partnership with various companies across the country to provide masterclass workshops and helpful information, facts and tips for making the switch, ensuring accessibility in a multitude of locations nationwide.
Evapo are proud to be one of the companies involved in VApril, and you can head over to our blog post 'VApril 2019 at Evapo' to find out more about what we are doing to support and encourage anyone looking to make the switch.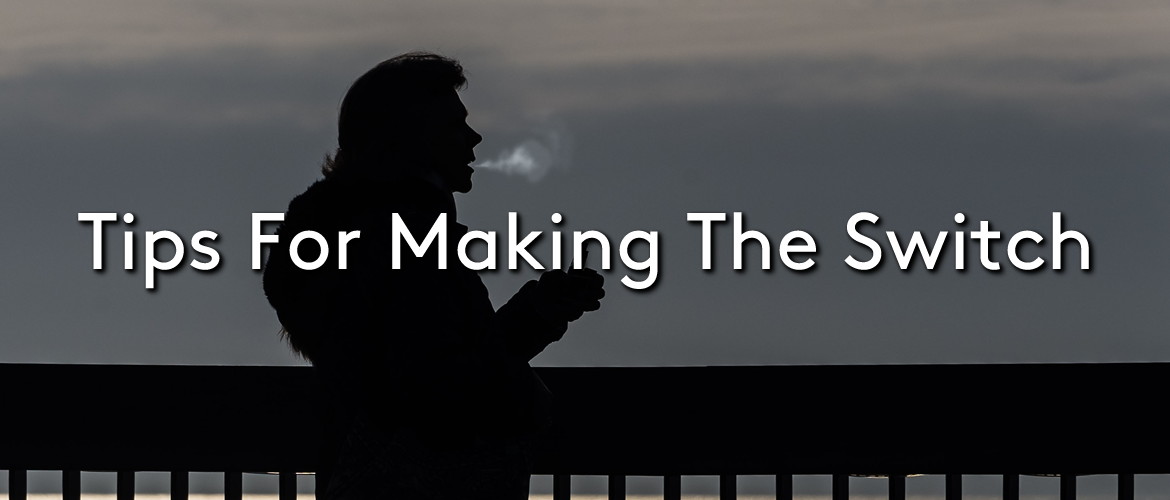 Tips for Making the Switch
If it is possible for you to pop in to a local vape store or stop smoking service this is always advisable, especially if you are entirely new to e-cigarettes. Team members are trained to help you find the perfect device and e-liquid to suit your personal needs, and can give advice about set-up, maintenance and are always happy to help with any problem.
Find the right match – When making the switch from smoking to vaping it is important that you find a device, nicotine strength and flavour combination that is right for you. If you enjoy the flavour and find the device and nicotine strength comfortable you will be far more likely to achieve success.
Be patient! – It is true that some people can pick up an e-cigarette and never look back, but every person is different and many people will find that it takes a bit more perseverance and willpower. This is normal, and there is a whole network of people available to provide you with support and guidance throughout.
You are not alone! – Giving up smoking can be a difficult task, but if you hit a bump in your stop smoking journey don't give up. Not only will there be thousands of people who are also making the switch this VApril, but there are also millions of people who have already successfully made the switch. If you can't get to your local vape shop or clinic but need a bit of inspiration, head over to the VApril site to hear other people's stories about how they made the switch and how it has helped them.
If you are unable to go to a shop or clinic, do some research before you buy online to ensure that you are buying from a reputable retailer and that the device and e-liquid are well suited to you.
If you are considering making the switch this VApril, take at VApril online to access support and advice, and pop into your local Evapo vape shop and have a chat with a member of our team.