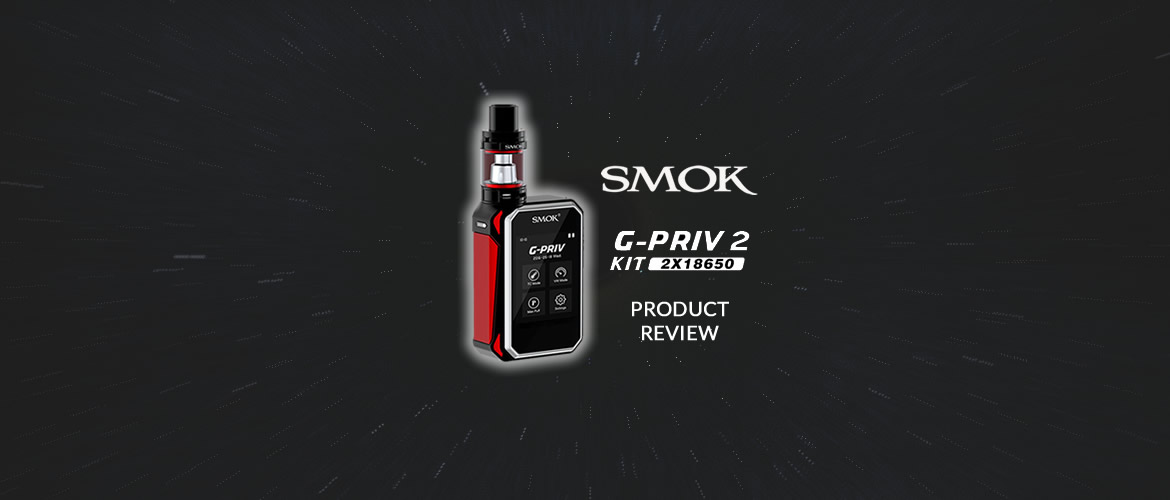 SMOK Vape Kits 
Originally founded in 2010, SMOK have become one of the most recognised brands across the vaping scene worldwide for vape kits, vape tanks & much more. With a large range of products from pen-style to big & powerful mods SMOK have produced an item for every scenario.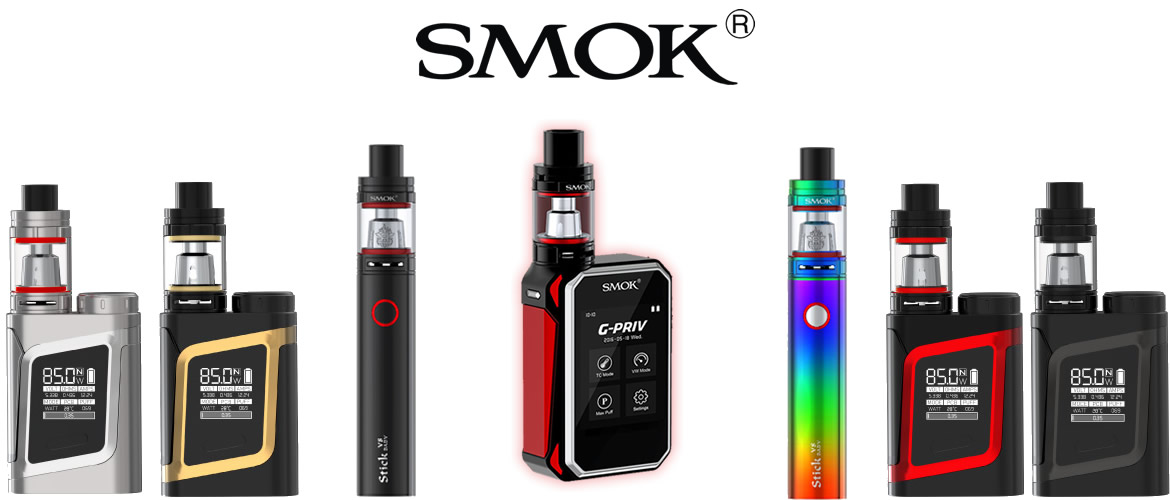 With products such as the SMOK Alien, AL85, T-Priv, Pro Colour and many more SMOK have produced an array of products for vapers without the heavy price tag.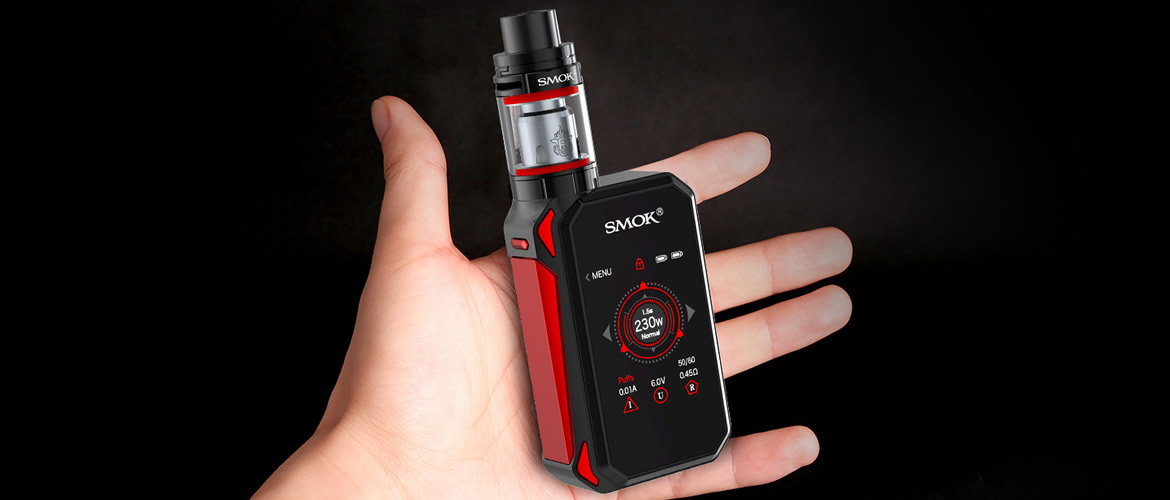 The SMOK G-Priv 2
An updated & overhauled version of the old SMOK G-Priv, the G-Priv 2 has a large number of features and looks stunning with the black and red finish or gold; replicating the same look as the previous G PRIV.
This advanced vaping kit has 2'' touch screen giving you the hands-on ability to change modes such as variable wattage / variable voltage (VW/VV), change the power range (watts), temperature mode & even choose between 6 different colour settings for the screen. For any help with Vaping terminology take a look at our Common Vaping Phrases!
Featuring the classic SMOK fire trigger as opposed to a fire button, SMOK have added an additional button for locking the device which means you'll never accidentally burn out your coil whilst trying to lock the device! Alongside the carbon fibre battery cover & battery vent holes to allow comfort in your hands & safety for your batteries.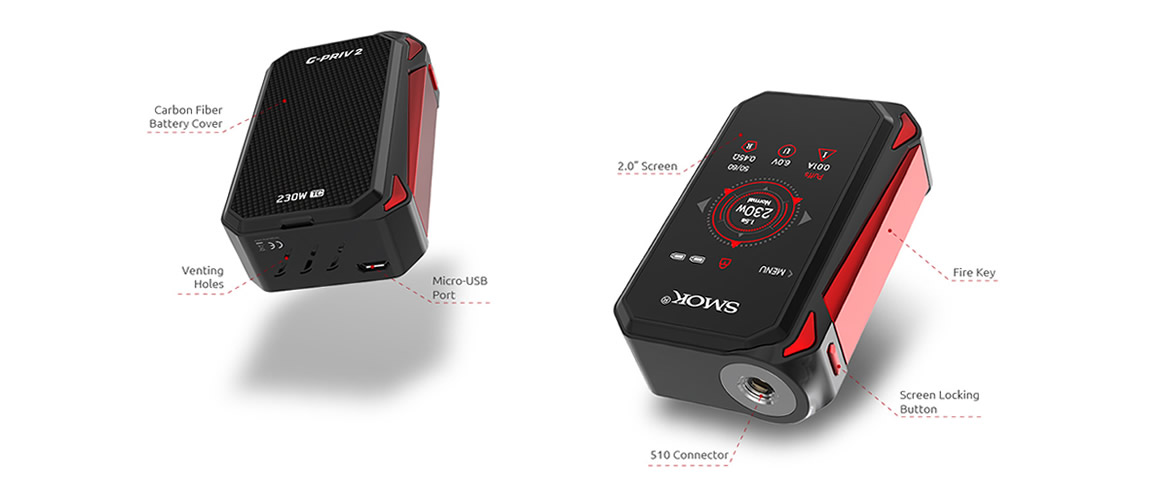 The device also has a dual battery life indicator so you can keep an eye on your batteries charge and recharge them via the Micro USB charger of which you can also upgrade the software via SMOK's official website.
Safety wise SMOK has incorporated 6 different multiple protections in the device to ensure they're safe for use. These include an intelligent atomizer recognition, a puff monitoring system, short circuit protection, over-heating protection, low-battery warning & a 10 second cut-off timer. This means that should you forget to lock the device, of which we always advise when it is not in use, that you've got some protection.

Also available in Gold, SMOK have really pulled out all the stops with the paint work on the new G Priv 2! Take a look at our Instagram page for more new product images, vape news & much more!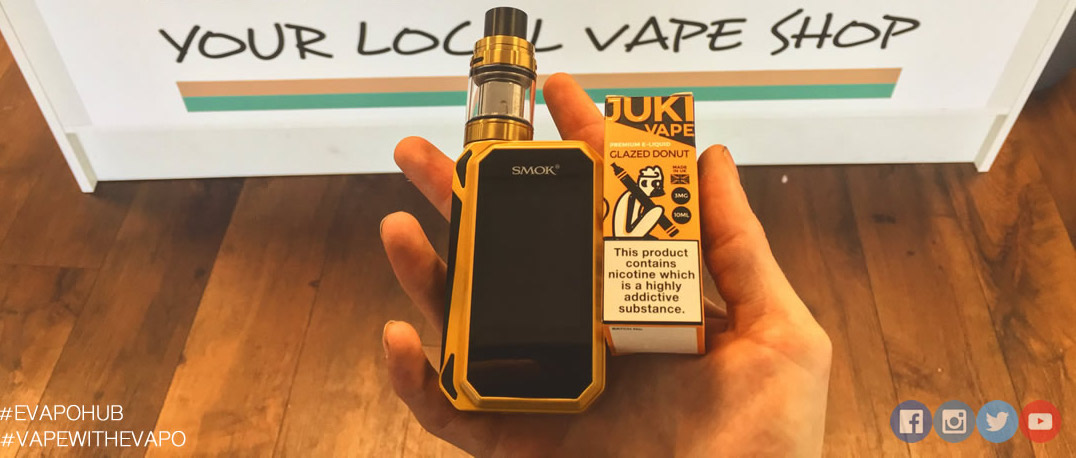 G-Priv VS G-Priv 2
The original G-Priv looks very similar to the new G-Priv 2, aesthetically, but SMOK have made some improvements to the device overall and its operating system inside.
Alongside the addition to the separate lock button, this vape mod is 14% smaller, 10% lighter and 10w's more powerful than its predecessor the G Priv.
They've also made the screen 20% sharper making it clearer and easier to access via the 2'' touch screen. The menu has had a slight overhaul making it more intuitive to use than previous.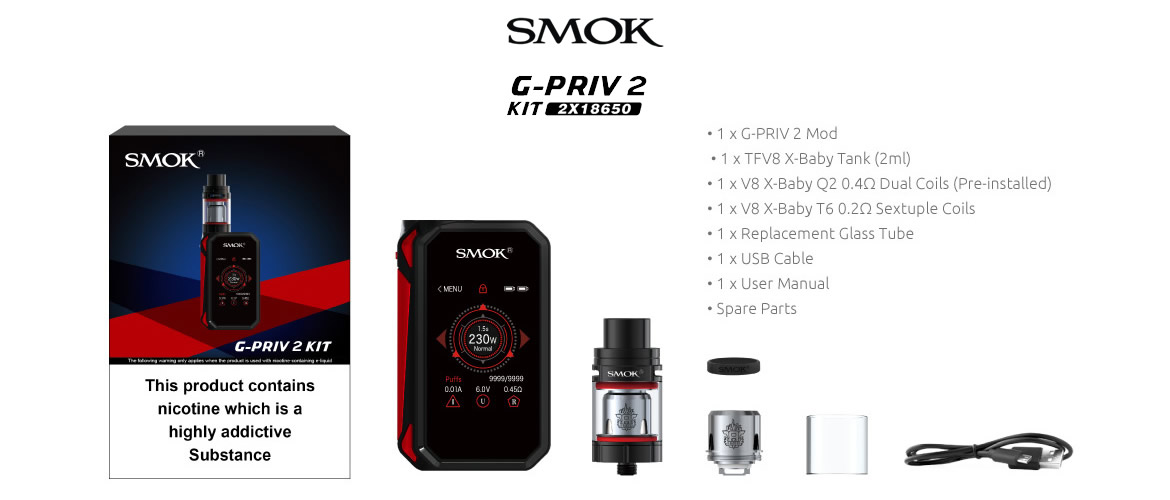 SMOK G-Priv 2
You can find the G-Priv 2 on our website here or within our 25 UK stores, whilst stock lasts! If you're looking for a mod that has almost everything you could possibly need alongside some fantastic features then look no further than the G-Priv II from SMOK.
If you require any assistance with anything vape related you can pop into your local vape shop and speak with any of our enthusiastic and knowledgeable members of staff. Alternatively, if you can't make it into any of our stores you can connect with us over social media; Facebook, Twitter, Instagram & YouTube.
Keep vaping & #VapeWithEvapo