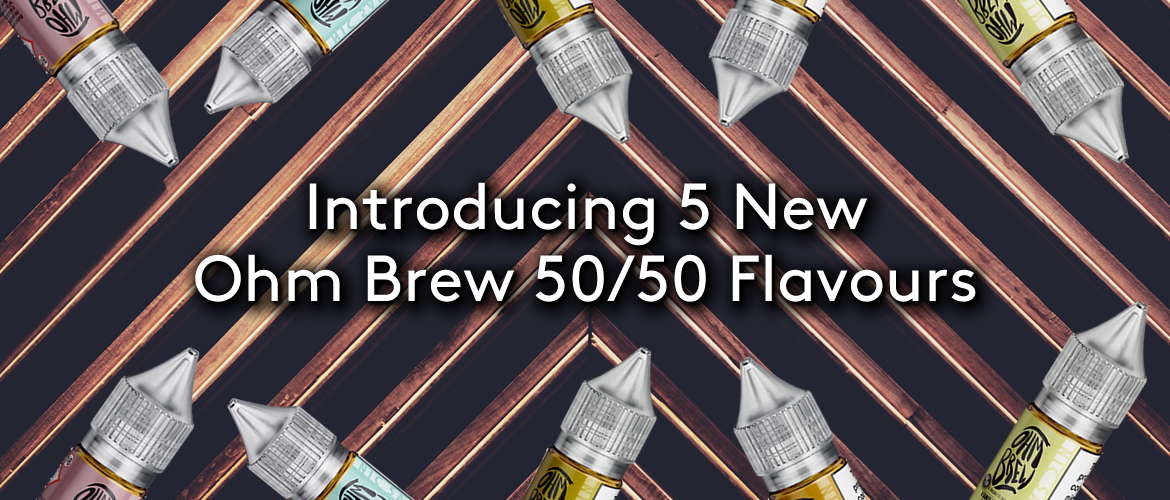 Introducing 5 New Ohm Brew 50:50 Flavours
If you haven't heard of the Ohm Brew 50:50 Nic Salts Balanced Blends range yet, then you are seriously missing out!
This comprehensive range of nic salt e-liquids has taken the UK vaping market by storm, and they have just added 5 brand new flavours!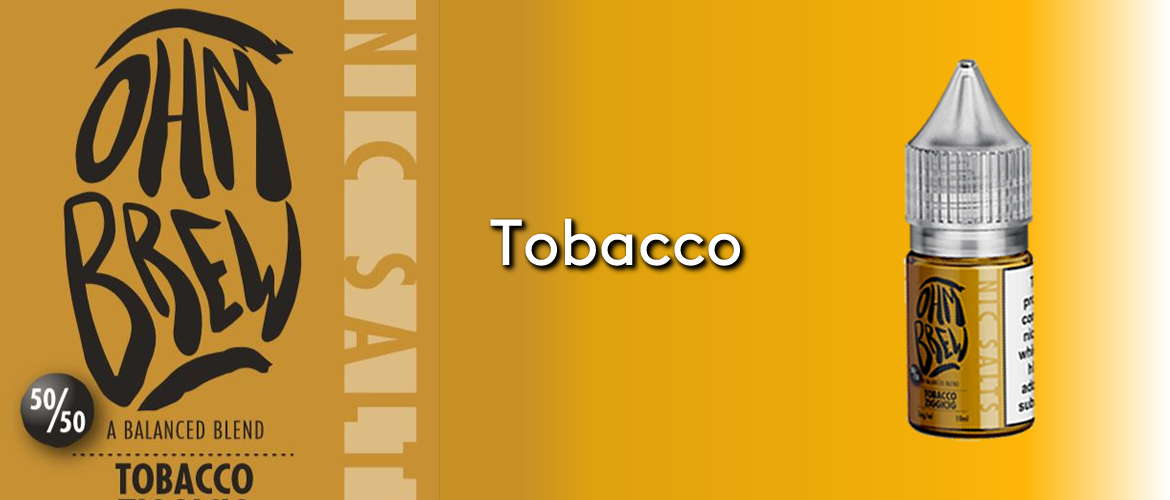 Tobacco (AKA Tobacco Ziggicig) 
This rich and delicious tobacco is cured using sweet tea and is the signature blend of our friends over at Ziggicig. We've whipped up their original recipe into our awesome nic salts formula for a smooth and seductive tobacco vape.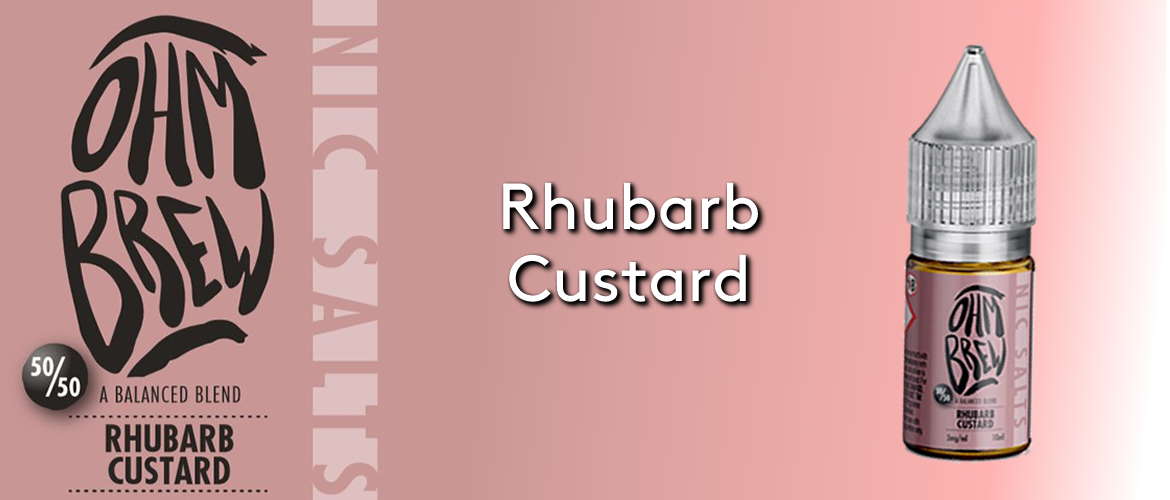 Rhubarb and Custard
As the weather starts to cool down, what is more comforting than a delicious bowl of rhubarb and custard? The creamy custard base is complimented perfectly by a sweet but tart rhubarb finish, the perfect vape for a night in on the sofa!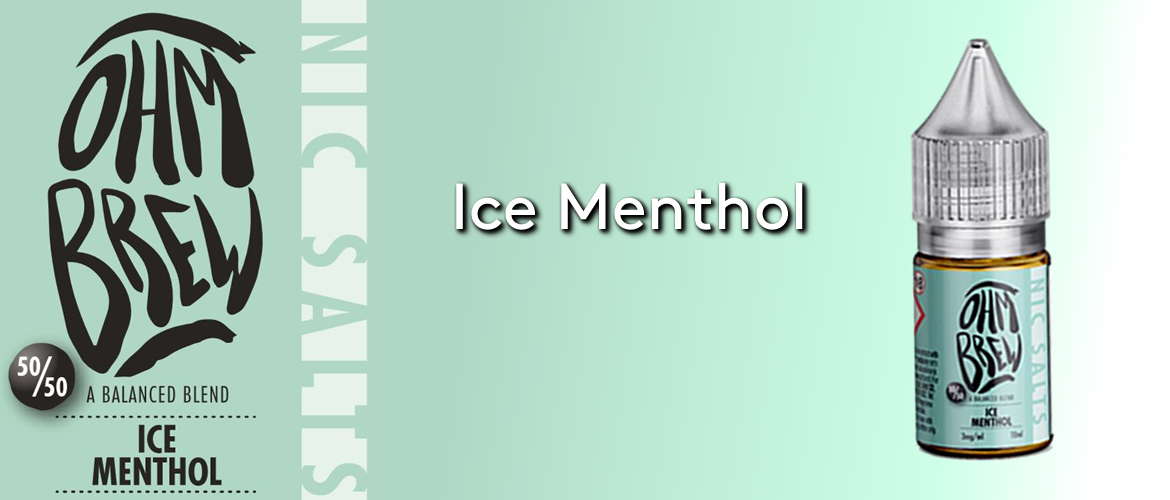 Ice Menthol
If cool and invigorating is more your thing, then the cold tones and hints of peppermint candy delivered by Ice Menthol would be right up your street.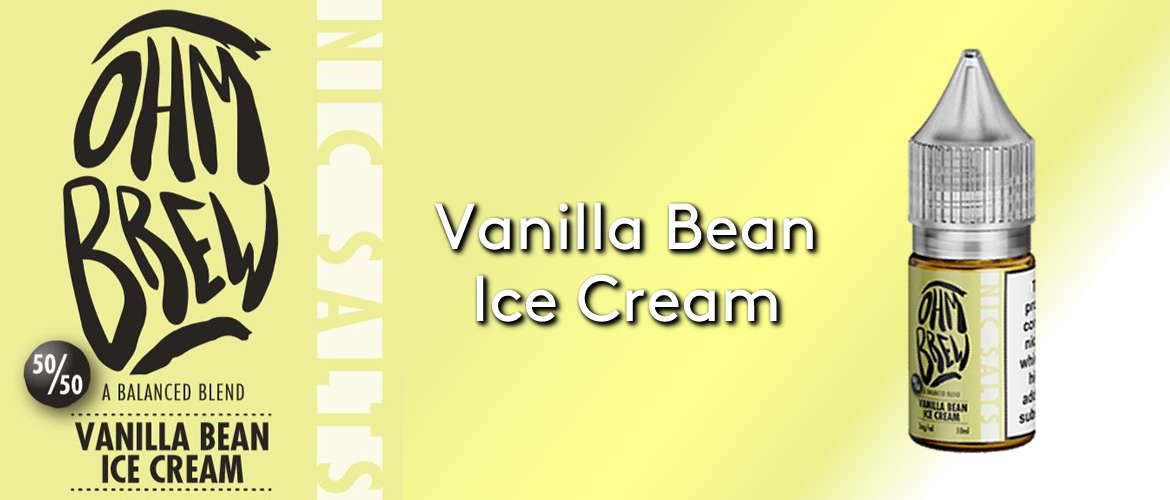 Vanilla Bean Ice Cream
If you're missing summer already then why not take a trip down memory lane with Vanilla Bean Ice Cream – back to the taste of a delightful soft serve enjoyed on the beach.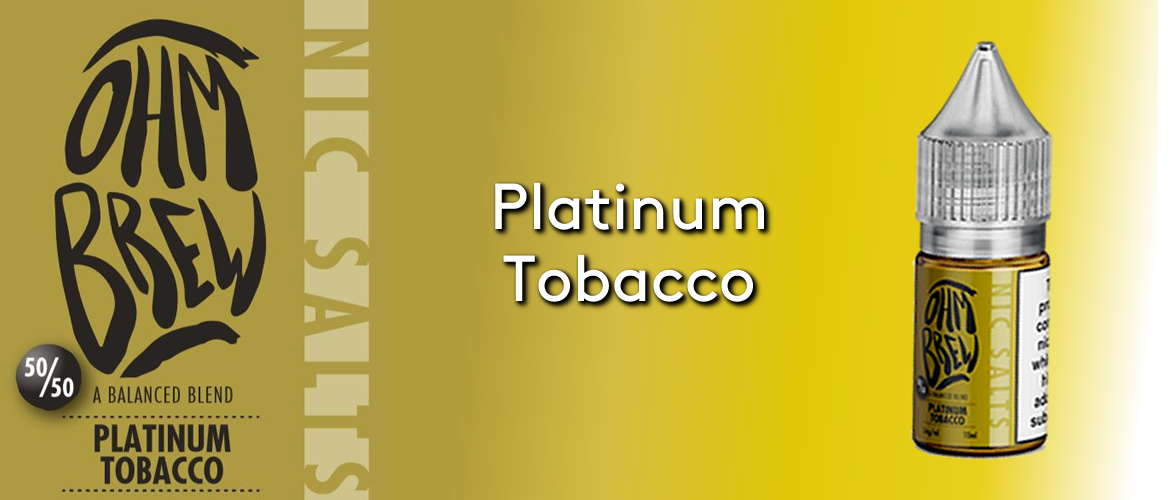 Platinum Tobacco – COMING SOON
This gloriously dark, woody tobacco blend features notes of dark chocolate and aromatic spices. This flavour is ideal for those looking to give up smoking as the flavour, combined with the smooth nic salt formula and just a small throat hit will feel familiar and satisfying to the user whilst using Platinum Tobacco.
To find out about the whole range check out our blog posts 'Ohm Brew 50:50 Nic Salt Range Flavours', 'New Flavours from Ohm Brew 50:50' and 'Ohm Brew 50:50 : Additional Flavours Added'.
To learn more about nic salts give our blog post 'What Are Nic Salts?' a read.
If any of the new Ohm Brew 50:50 flavours sound like your cup of tea, why not pop in to your local Evapo store to give them a try.