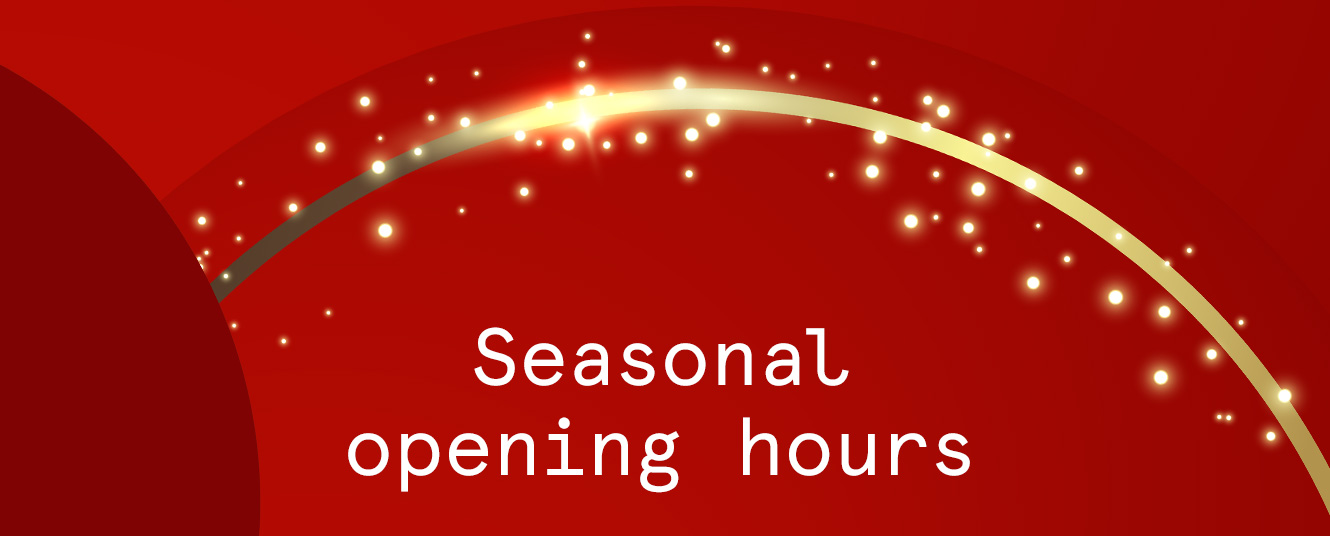 This holiday period we want to make sure that you can get all the Christmas presents you need, as well as keeping yourself in good supply of e-liquids, coils, and any other vaping items you might need. This post will outline the seasonal opening hours for our stores, along with the latest online order dates to receive your goods in time for Christmas.
Evapo stores seasonal opening hours
All of our Evapo high street stores will maintain their usual opening hours throughout December, right up until Christmas Eve on Tuesday December 24th.
Our Christmas and New Year opening hours are as follows;
Tuesday 24th December 2019 (Christmas Eve) – Stores will open as usual and close at 5pm.
Wednesday 25th December 2019 (Christmas Day) – All stores will be closed.
Thursday 26th December 2019 (Boxing Day) – Stores will be open 10am – 5pm.
Tuesday 31st December 2019 (New Year's Eve) – Stores will open as usual and close at 5pm.
Wednesday 1st January 2020 (New Year's Day) – Stores will be open 10am – 5pm.
Our Evapo stores that are located in shopping centres or precincts will abide by the trading hours of their centre, if this includes your local store, following the link below to find out the seasonal trading hours.
Customer Service and Support Centre
Our Customer Service hub and Support Centre will both be closed on Wednesday 25th December (Christmas Day), Thursday 26th December (Boxing Day) and Wednesday 1st January (New Years Day).
You are welcome to contact us via email, voicemail or social media on these days but please bare in mind that you will need to allow a little extra time for us to get back to you.
Christmas online orders
We want to help you ensure that any online orders you make this festive period arrive when you need them, whether they are presents or just a little treat for yourself! Take a look at our delivery cut off times to ensure that your order arrives in time for Christmas Day.
Orders with our standard First-Class delivery service or on a Saturday delivery service will need to be placed before 3pm on Friday 20th December to ensure arrival before Christmas Day.
We will not be offering a Next Day delivery service after 3 pm on Monday 23rd December 2019 until 9 am on Friday 27th December 2019.
Please allow a little extra time for delivery services over the Christmas period as there may be delays outside of our control due to an increase in postal activity.
Head over to our online vape store or pop in to your local Evapo store to take a look at our cracking Christmas offers and stock up on supplied, and happy holidays from everyone here at Evapo!