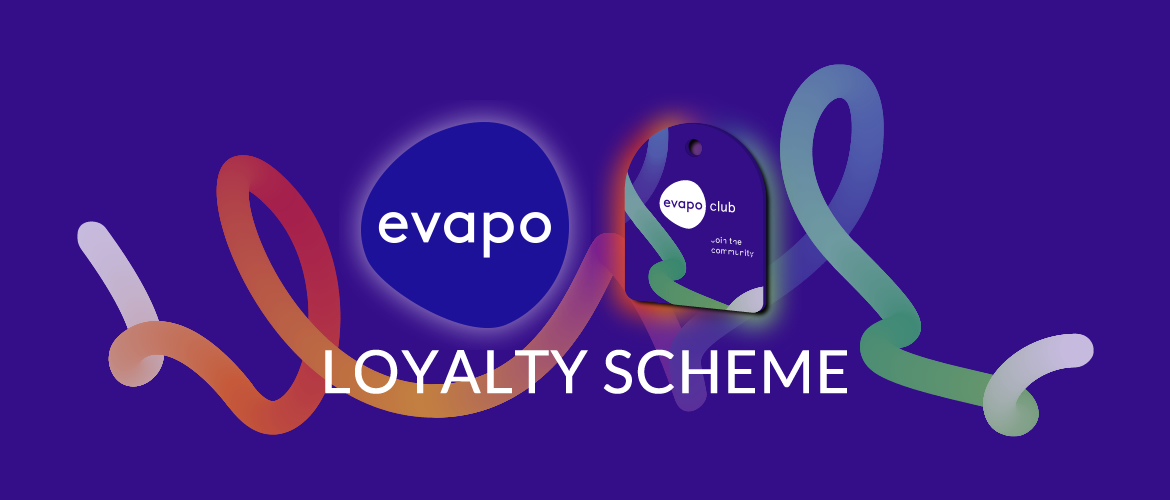 Evapo Club
Here at Evapo we wanted to find a way of being able to give back to the fantastic vaping community that choose Evapo as their local vape store for vape kits, e liquid & everything vaping!
Evapo Club is our new loyalty scheme with some fantastic benefits we look forward to having you join our club!
It's really easy to sign up, simply visit any of our 25 UK stores & fill out one of our forms! As soon as you've confirmed your email address you can start earning points on every purchase; whether it be in-store or online!
Earn Points
Every time you purchase an item you start to earn points; whether that's in store or online!
We are currently the only vaping retailer to offer points on both our retail stores and online vape store! Another reason to make sure you #VapeWithEvapo!
Save Money
You earn 10 points for every £1 you spend & save £1 for every 200 points redeemed on your subsequent purchases!
Enjoy Events
As an Evapo Club member you get the chance to attend exclusive member events including coil building workshops, product launches & free consultations in your local store.
Free Gifts
From simply registering for the new Evapo Club; we will send you a special gift for your birthday and provide regular free samples of new e liquids when you visit any of our vape shops!
Win Prizes
By being a part of Evapo Club you have got the fantastic opportunity of winning unique experiences & entering our member only competitions!
Much, Much More!
Here at Evapo we wanted to make sure we stood out from the vaping crowd; so, we've got some surprises for you! We can't give too much away; otherwise it wouldn't be much of a surprise!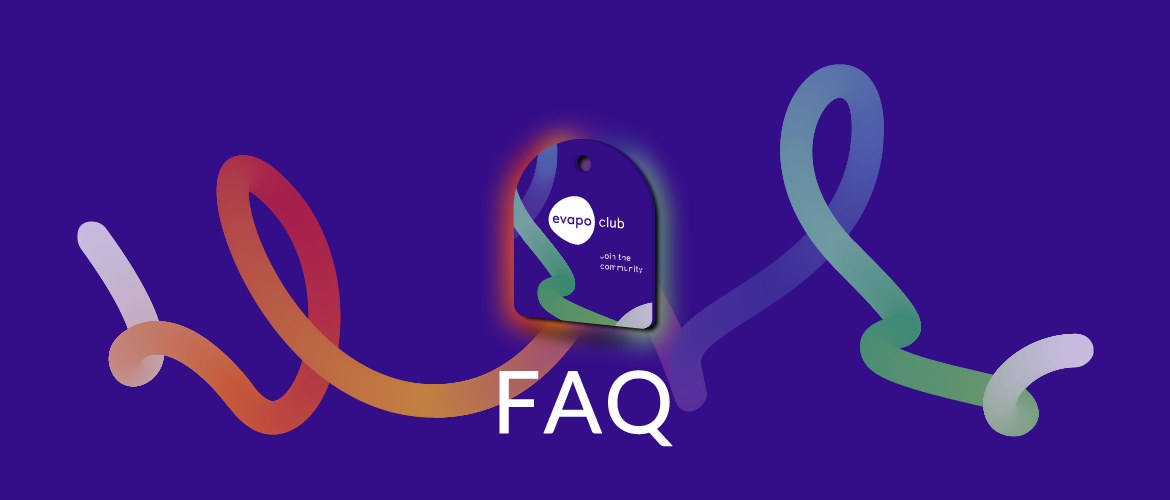 Frequently Asked Questions
How do I join Evapo Club?
It's super simple to sign up & only takes one minute! Pop into store and fill out a registration form and one of our enthusiastic members of staff will add you to our system; once added you'll receive an email with a link to create a password – and you're away!
How do I collect & redeem points?
You start collecting points instantly as soon as you've signed up in-store!
Can I redeem my points straight away?
You start redeeming as soon as you have collected more than 400 points! After this, you can redeem your points whenever you spend more than four pounds.
As an online user, am I able to redeem my points in store?
Of course! Once you've registered in-store, use the same email address as your Evapo online account and your points will automatically be loaded to your card
within 24 hours! You can then spend them either online on our store or offline.   
Will I be able to get points from purchases with special offers?
Yes! Every pound you spend on our products counts; whether it is in a promotion or not you earn points!
How do I check my cards points balance?
In store, your points balance will be shown on your receipt! You can also check your balance online by simply logging into your account and selecting the 'My Points' sections
What happens if I lose my card? Can I replace it?
Simply visit any of our stores to report it as lost & get a new one; the new card will be activated in 24 hours!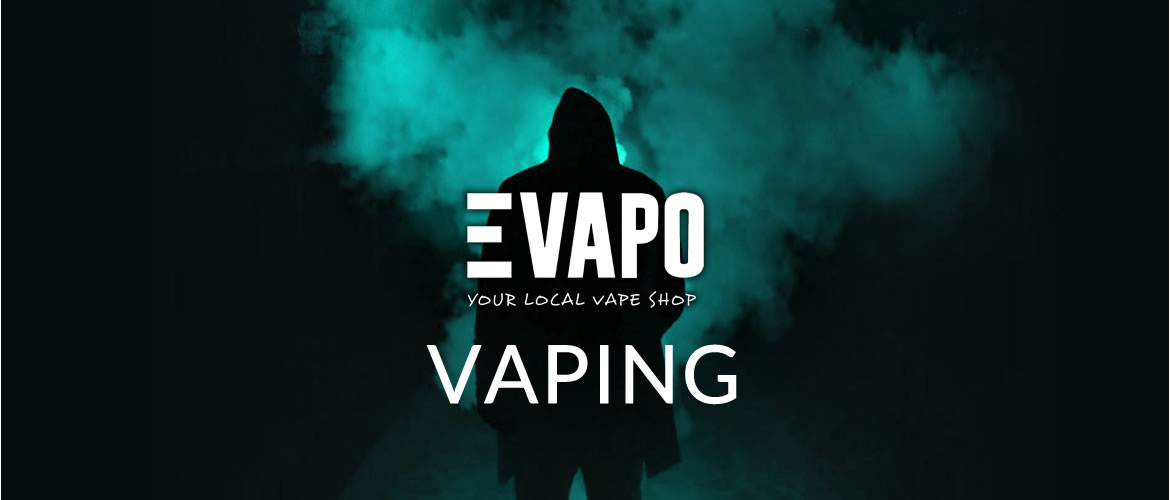 If you require any assistance with our new loyalty scheme, Evapo Club, you can view further details & submit an enquiry via our online form!
Alternatively you can pop into any of our 25 UK stores or connect with us across Facebook, Twitter, Instagram or YouTube for any assistance!
Keep vaping & #VapeWithEvapo