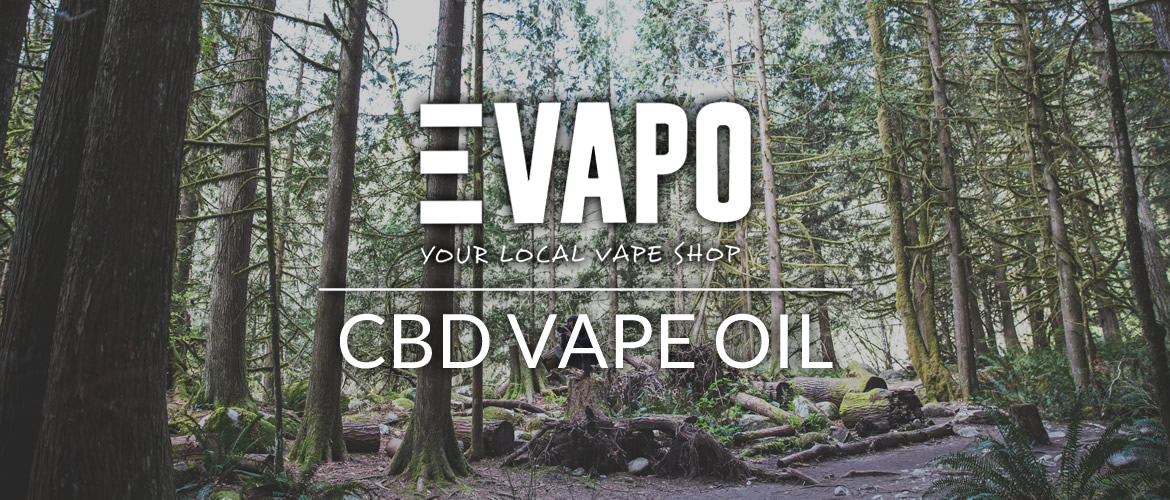 CBD Vape Oil
When popping in to your local vape shop, or participating in the online Vaping community, you may have heard about CBD oil & its uses within vaping.

What is CBD?
CBD, an acronym of Cannabidiol, is a natural hemp based product used as a supplement and contains the active ingredient Cannabidiol, but does not contain any THC, making it legal to purchase and use.
Devoid of any psychoactive effects, CBD according to many researchers may be one of the most important cannabinoid discovered and is one of the most studied natural cannabinoid. Your body contains cannabinoid receptors that help regulate many different functions and CBD is similar to endocannabinoids which your body naturally reduces.
Cannabidiol is found in all hemp products, however, CBD oil is one of the best methods for ensuring optimal absorption.

How to Use CBD
One of the most popular methods for introducing CBD to the body are through oral ingestion by Vaping with the CBD mixed with e liquid.
When using CBD oil in a vape device is it important to ensure you have brought a product that has been specifically formulated as a vapable e liquid, such as the ones available from Evapo's online store or one of 25 UK stores.
CBD itself has an earthy, herbal flavour, similar to green tea. If you would prefer, it can also be found as a flavoured e liquid such as strawberry or mint through companies such as Harmony e liquid; or you can use a pipette of Canabidol with your favourite e liquid.

CBD Strength
Another importantly factor to consider when purchasing a CBD product, is what dosage would best suit you make sure you pop over to your local Evapo store and discuss what strength CBD would best suit your needs, or check out our website for different buying options.
Canabidol offer a 250mg or 500mg whereas Harmony offer a range from 30mg to 100mg or even 1,000mg for their pure base!
Due to FDA regulations, we are not allowed to claim whether CBD has any health benefits; however, we at Evapo do heavily suggest you research CBD yourself before deciding whether it is a choice for yourself.
CBD At Evapo
We have recently started to stock prestigious brands of CBD oil e liquid made by companies such as Canabidol or Harmony and found we received a huge response from our customers.
Canabidol & Harmony are both helping to pioneer the development of new and exciting CBD based products. They are at the forefront of research into CBD, it's potential uses, and how to improve absorption into the blood stream!
Canabidol CBD e liquid
Canabidol are one of the CBD e liquid brands we offer in strengths of 250mg and 500mg.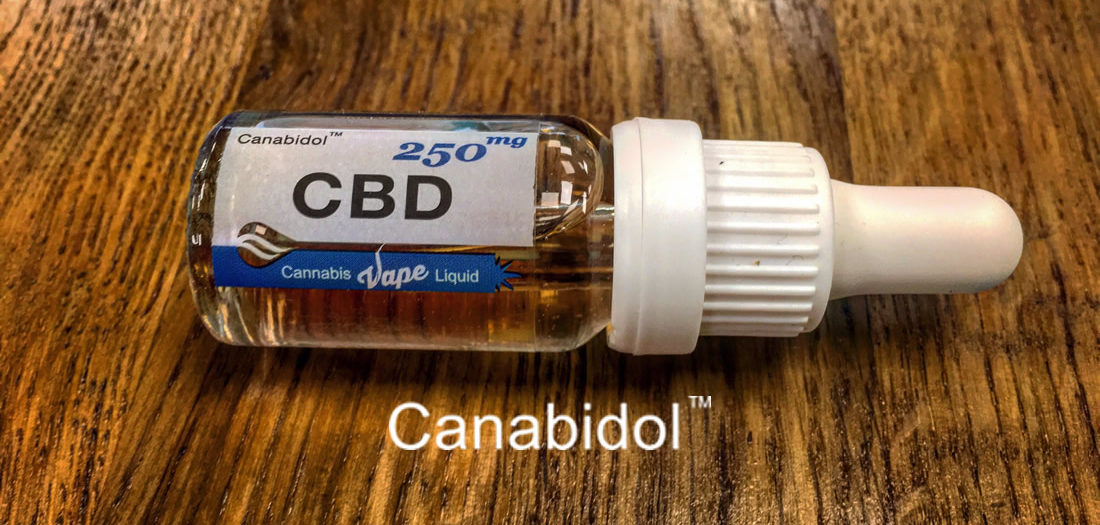 The best advice for using Canabidol is to use 1 pipette of Canabidol CBD Vape Liquid into your tank filled with your favourite e liquid; this covers the earthy taste of the CBD oil. Available in 10ml vials of 250mg and 500mg so there is a strength to match your needs.
Harmony CBD e liquid 
Alternatively here at Evapo we also stock Harmony CBD e liquid which comes in an array of different mixes and strengths.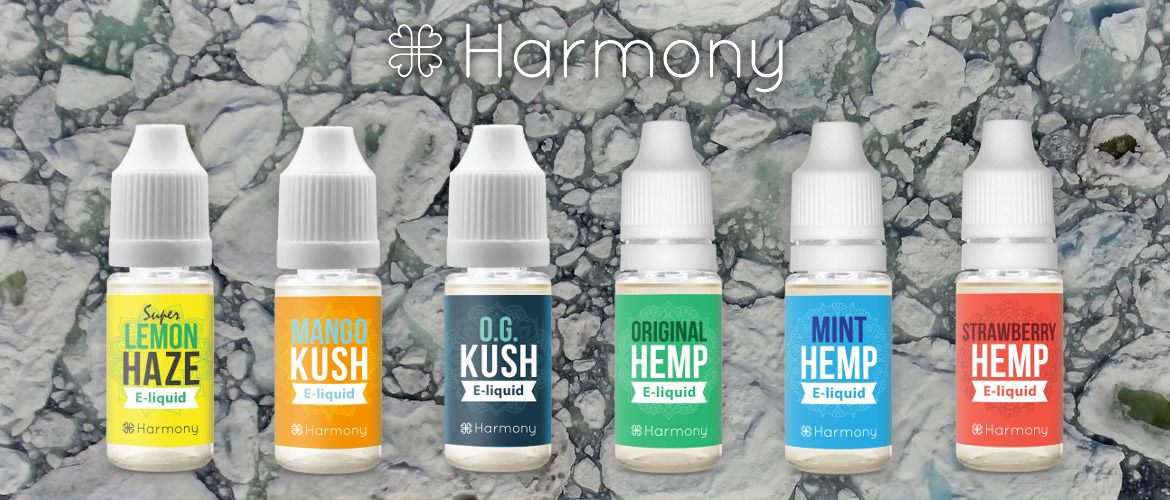 With the option of having CBD already mixed into flavoured e liquids means less time mixing & more time vaping!
Harmony – Fruit Flavours
An array of options flavour wise, for the fruit fans: Strawberry Hemp, Mango Kush & Lemon Haze!
Original Hemp Flavours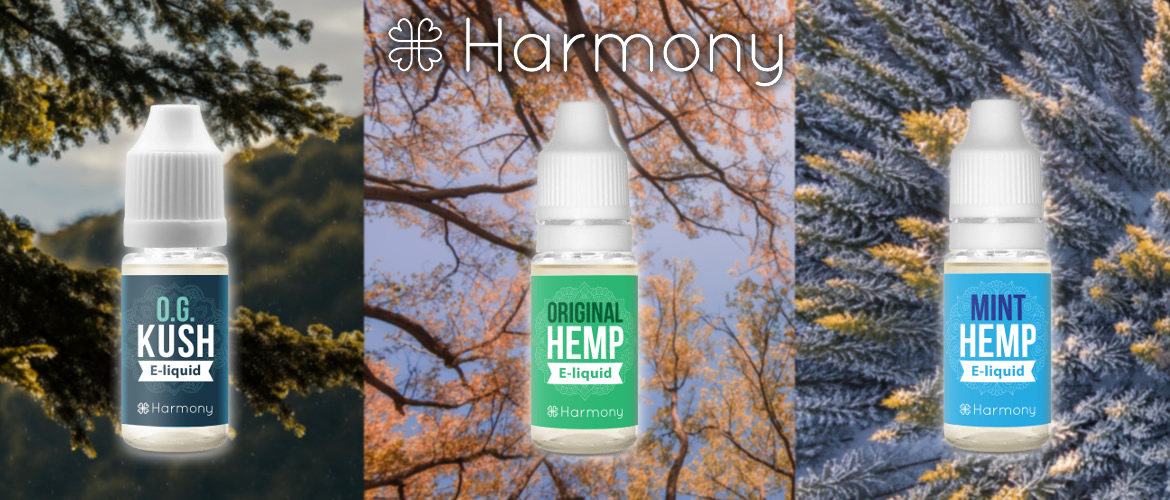 Harmony made sure to include some original hemp flavourings alongside a refreshing mint too! Such as: O.G. Kush, Original Hemp & Mint Hemp!
Strength wise Harmony offer a 30mg and 100mg for their pre-mixes and much higher strengths for the CBD liquid base; meaning you can make your own CBD e liquid in your own time.

CBD Pure Base can be added to your favourite e liquid flavour for an added CBD boost. The 10ml bottle contains 1000mg of CBD. For example: you can mix 1ml of base with each 10ml bottle of your usual e liquid to make 10 x 100 mg CBD bottles of e liquid.
With an array of different choices both Canabidol & Harmony have got something for everyone!
If you require any assistance with CBD vape oil e liquid you can speak with any of our knowledgeable members of staff throughout our 25 UK stores or alternatively connect with us further across Facebook, Twitter, Instagram & YouTube to keep up to date with new products & Evapo news.
Keep vaping & #VapeWithEvapo